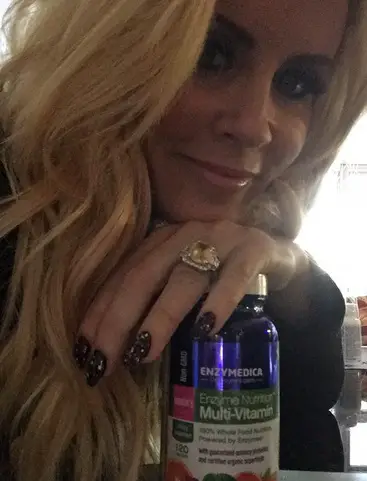 Playboy's 1994 Playmate of the Year, former co-host of MTV's "Singled Out" and  now co-host in "The View",  Jenny McCarthy was surprised to receive this ring from his American actor and singer beau, Donnie Wahlberg. Jenny also revealed that his 11-year son, Evan helped in the proposal.
Diamond Size: 10 Carat Yellow Sapphire Center Stone
Diamond Shape: Square Cut
Ring: 18K White Gold Band
Designer/Maker: Daniel Arik of Happy Jewelers and Newport Jewelers
Comment: The white gold ring is covered with diamonds and around the center diamond.