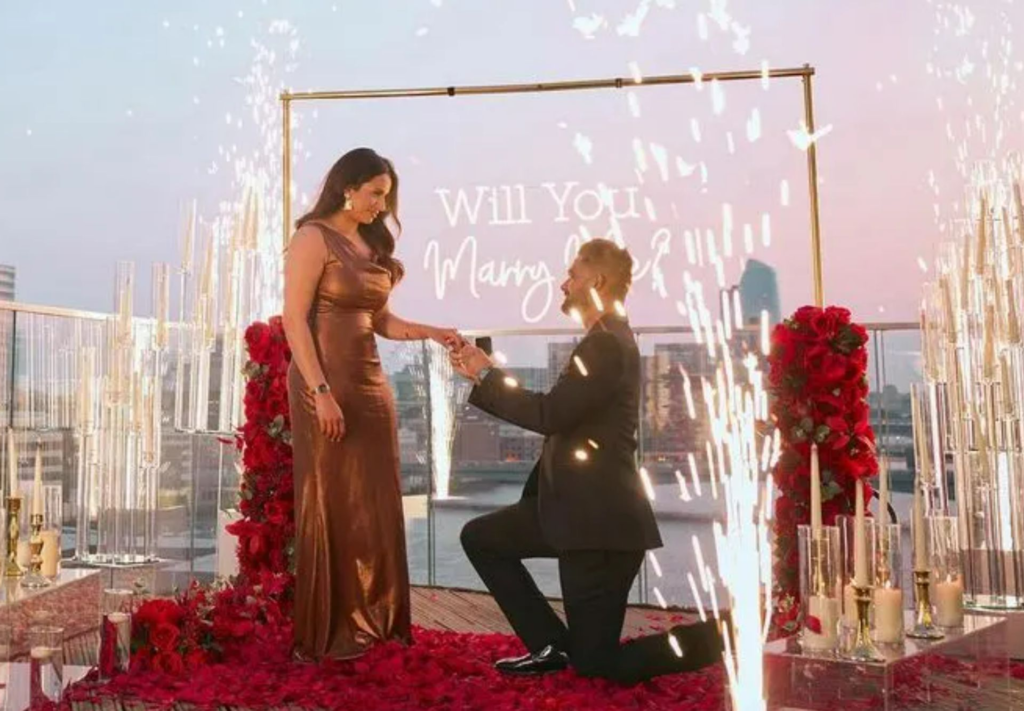 He was fired, she was hired and now they're hearing wedding bells.
Winner of 2022's series of The Apprentice Harpreet Kaur has just revealed she's engaged to fellow series 16 contestant Akshay Thakrar.
The pair, who met whilst competing against each other in the BBC series to win a £250k investment from Lord Alan Sugar, announced their happy news to Instagram, with Akshay writing "I would find you in any lifetime. Our journey began in the most unexpected way. Now it's time to begin our forever chapter. She said yes."
The charming caption accompanied a snap of Akshay down on one knee to a shocked Harpreet in front of a sign saying 'Will you marry me?' with the London skyline providing the perfect backdrop for the business pair.
What Kind Of Ring Is Harpreet's Engagement Ring?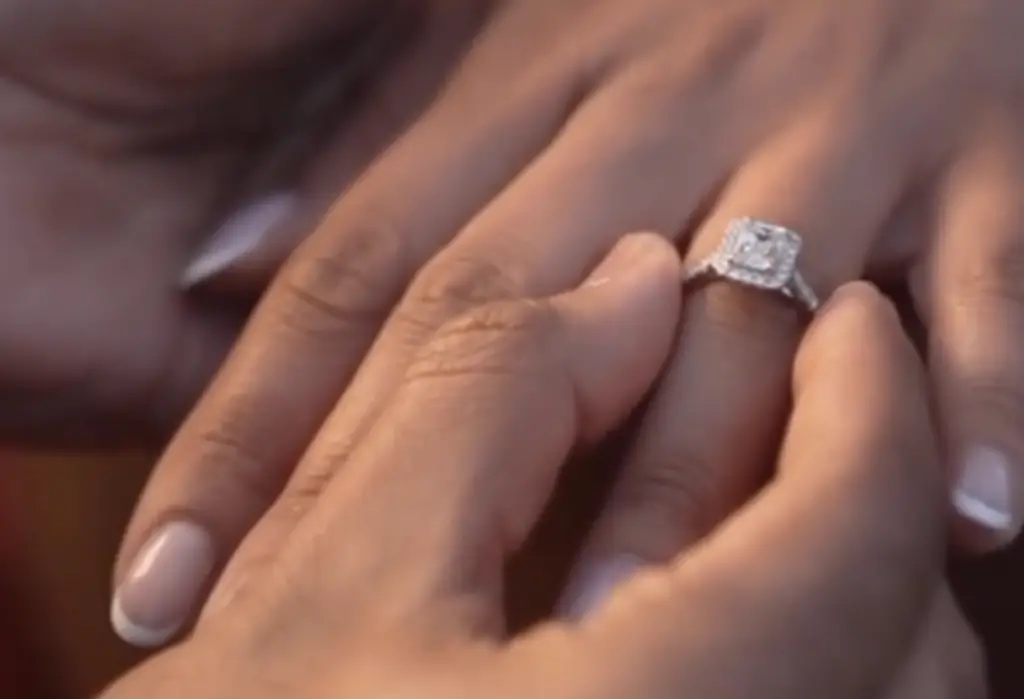 Harpreet's engagement ring features an elongated cushion-cut diamond with a halo setting on a pave band. The centerpiece diamond, a unique and striking choice known for its vintage charm and exceptional brilliance. This distinctive shape balances the classic and the contemporary, perfect for the business woman. 
The halo setting, which encircles the center stone with smaller diamonds, adds an extra layer of sparkle and makes the main diamond appear even more substantial. The ring's pave band, set with tiny, glistening diamonds, further enhances its overall allure, ensuring that it catches the light from every angle. Together, these elements create an elegant, timeless piece that compliments her simple and elegant style. She will still be able to keep her business edge and look sophisticated while sporting this gorgeous work of art.
If Akshay doesn't make it in business, he's found a calling in jewelry design.