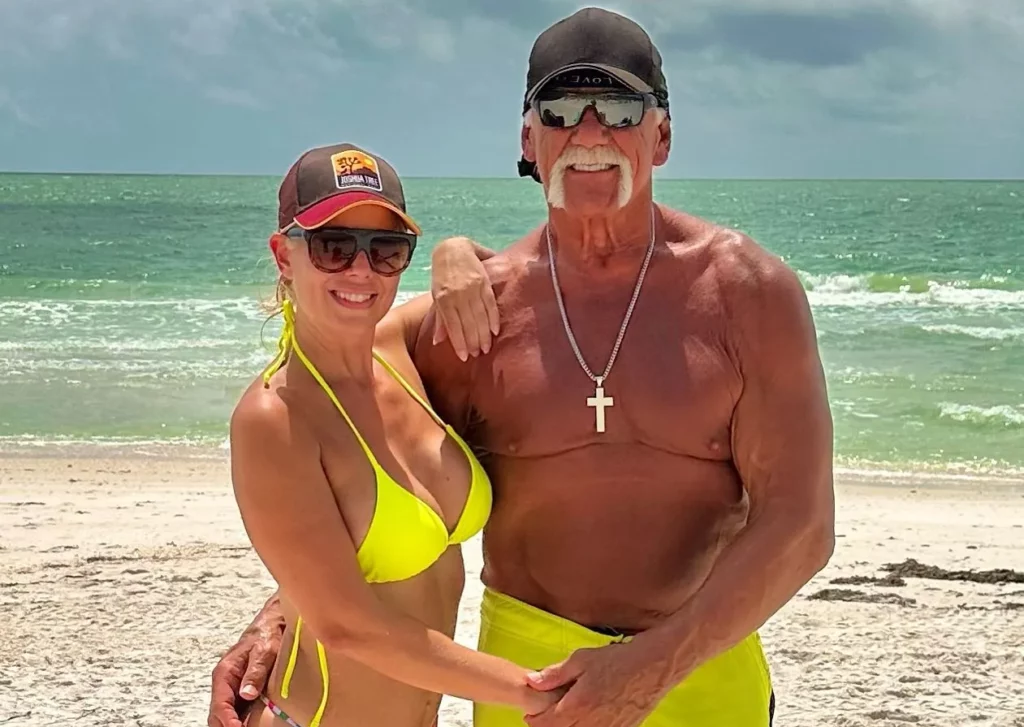 WWE Hall of Famer Hulk Hogan is set to walk down the aisle once again. How does the saying go? They say the third time's the charm (and it's definitely the best engagement ring). 
The Hulkster is arguably the most recognizable figure in pro wrestling history: he is a six-time WWE champion and was twice inducted into the WWE Hall of Fame. Now, Hogan is fully retired and the only ring he's focused on is the one he put on girlfriend Sky Daily's finger. 
After a year and a half of dating, Hulk popped the question at a restaurant in Tampa Beach,
and in his own words, "She was crazy enough to say 'Yes' brother." 
Here's everything you need to know about the cushion-cut diamond ring.
What Does Sky Daily's Engagement Ring Look Like?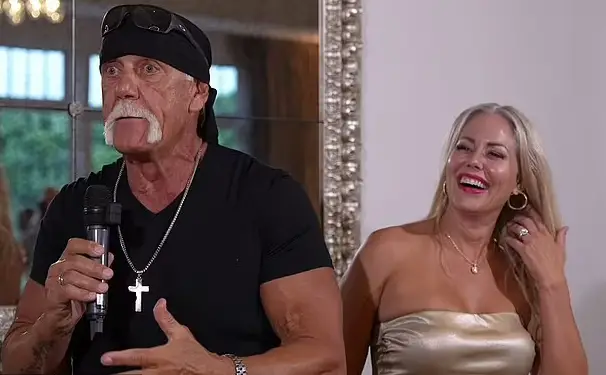 We've not yet got a real close up of the sparkler yet, but here's what we do know…
Sky Daily's engagement ring features is a cushion-cut diamond in a halo-setting. 
A cushion cut diamond is often referred to as a "pillow cut" due to its resemblance to a cushion or pillow. It can be square or slightly rectangular, with rounded corners that give the diamond a softer and more romantic appearance.
Cushion cut diamonds typically have larger facets, which are the flat polished surfaces on the diamond. These larger facets result in broad flashes of light, known as the "hall of mirrors" effect.
Cushion cut diamonds are also known for their exceptional brilliance. The combination of larger facets and intricate internal reflections creates a captivating display of sparkle that captures attention from various angles.
As if that sparkle wasn't enough, the center stone is surrounded by a halo of mini diamonds, catching eyes from afar. While the photos are not the clearest, the band also seems to be covered in tiny pavé diamonds, adding even more sparkle to an already impressive ring. It's safe to say that Hogan set out to make a bold statement with this piece. 
How Much Is Sky Daily's Engagement Ring Worth?
All of that sparkle doesn't come cheap.
We'd estimate the diamond in Daily's engagement ring to be approximately six carats in size, with a value of about $100,000. Go big, or go home.