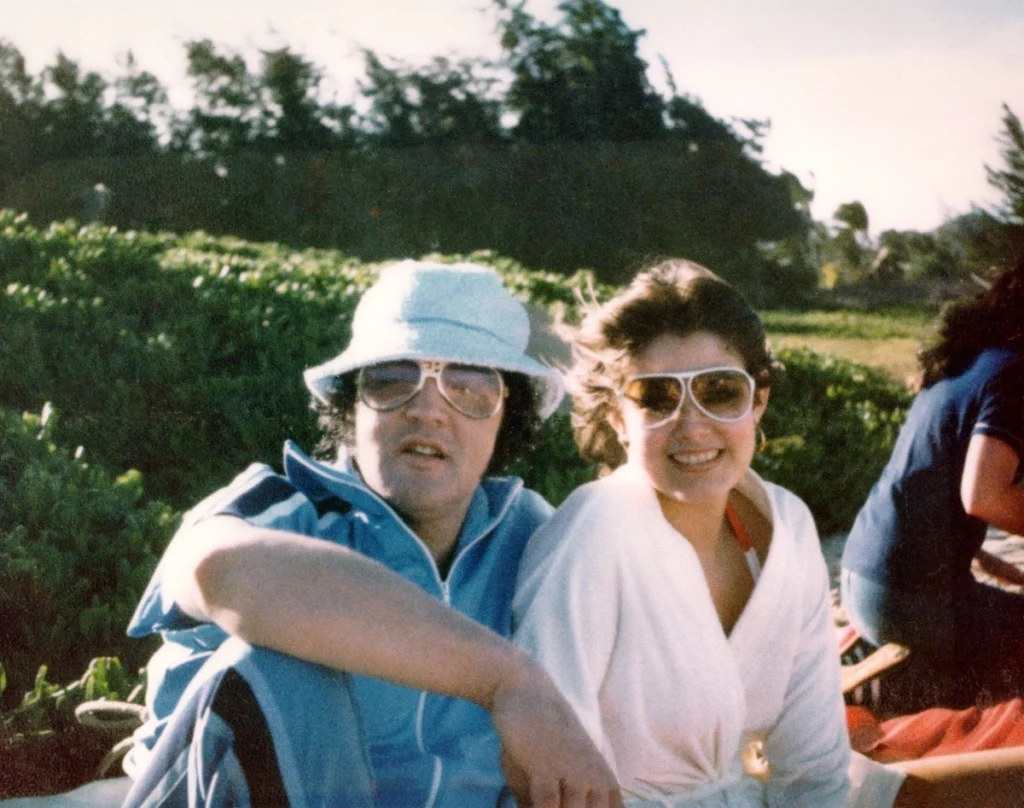 Source: Getty
Ginger Alden is an actress and model who is perhaps best known for her engagement to Elvis Presley. The couple got engaged in 1976, with Alden opening up about their engagement in her memoir, "Elvis and Ginger." 
Only a few months after meeting, Elvis proposed: He said: "Ginger, I've been searching for love for so long, and never in my wildest dreams did I ever think I would find it in my own backyard. 'I've been 60% happy and 40% happy, but never 100%. I've loved before but I've never been in love. Ginger, I'm asking you, will you marry me?"
Ginger didn't need to think twice. Unfortunately, they never managed to seal the deal. Elvis passed away in 1977. The engagement is still talked about even to this day, and one of the most memorable details was the stunning ring that the King of Rock and Roll chose for his bride-to-be. 
Here's everything you need to know about Ginger Alden's engagement ring.
What did Ginger Alden's Engagement Ring look like?
Ginger Alden's engagement ring is crafted using 10 diamonds, including an 11.5 carat solitaire.
The most significant feature of Ginger Alden's engagement ring is the stunning solitaire diamond at its center. You just can't look past it. In Alden's ring, the diamond is particularly striking, thanks to its size and quality. It's set on a yellow gold band, designed with a simple, elegant look, which allowed the diamond to take center stage.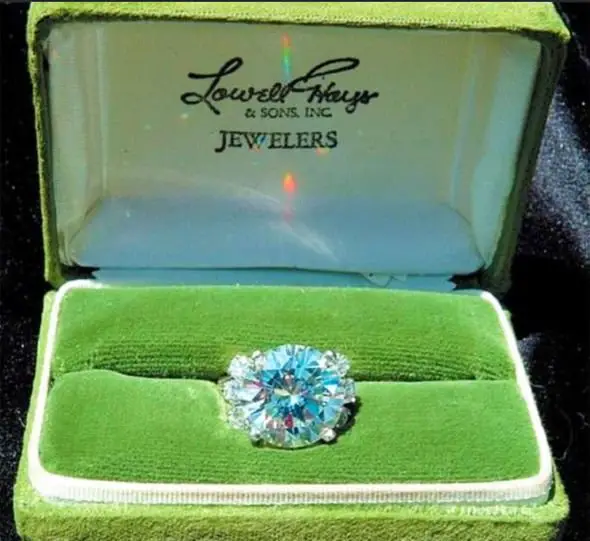 Source: FB
Who designed Ginger Alden's engagement ring?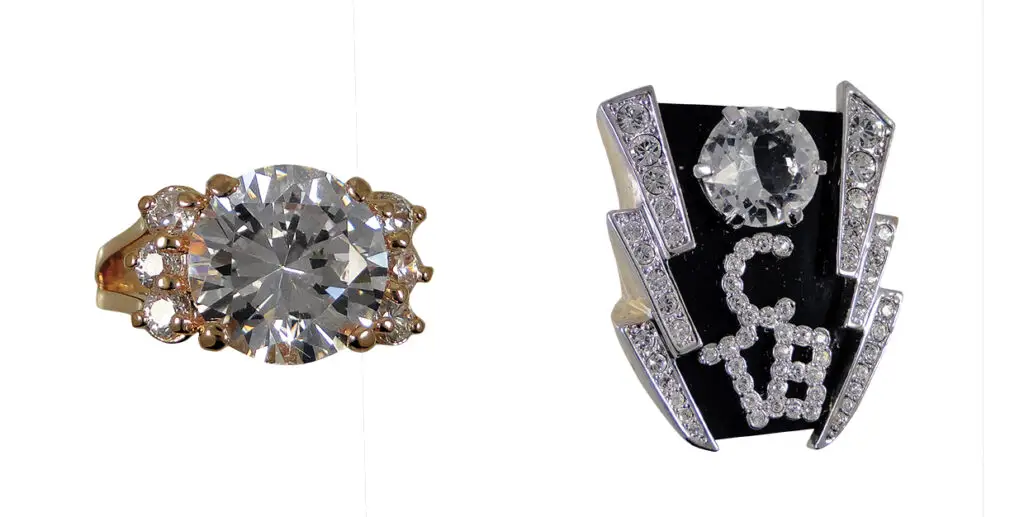 Source: Billboard
Ginger Alden's engagement ring was designed by Lowell Hays, a renowned jewelry designer and Elvis' go-to designer for all of his jewelry. He created the King's iconic 'TCB' ring in 1975. The ring, which is a showstopper in its own right, has 16 carats of diamonds. The solitaire in the middle is 11.5 carats, with a black onyx behind it. TCB standard for 'Taking Care of Business' and he wore it on and off stage pretty often.
The TCB ring became even more special in 1976. 
Lowell Hays worked closely with Elvis Presley to create a ring that would perfectly suit Alden's style and personality, and the result was a piece of jewelry that has become iconic in its own right.
Elvis phones Lowell at 1am in the morning, and tells him: "Lowell, I need an engagement ring. I want to give Ginger Alden an engagement ring tonight. I want a diamond exactly like the one in the middle of my TCB ring." The problem? Elvis wanted the ring that day, and there was no jeweler in America with a diamond that size that wasn't held in a vault. Vaults are on timers within banks, and there was no time to wait. Lowell suggested they remove the diamond from the TCB ring to use for the engagement ring.
Lowell drove to Graceland, picked up the TCB ring, made a mounting to fit it with three diamonds on each side. The ring was ready by daylight.
How much did Ginger Alden's ring cost?
The cost of Ginger Alden's engagement ring is unknown, as it was created over 40 years ago. The cost of the TCB ring in 1975 was $35,000. A similar TCB ring was auctioned off on 2020, fetching $440,625 —- it's safe to say it's worth a lot more now.
You can imagine an engagement ring using the same diamond wasn't too far off.
That said, the true value of the ring lies not in its price tag, but in the love and commitment that it represented.
Did Ginger Alden sell her engagement ring from Elvis?
Ginger Alden did not sell her engagement ring from Elvis. She did however sell some of the additional engagement jewelry he bought her as a gift. This included a ring  with 15 round brilliant cut diamonds in a 14 karat yellow gold setting.
In conclusion, Ginger Alden's engagement ring is a stunning piece of jewelry that perfectly captures the beauty and elegance of true love. From its unique pear-shaped diamond to its clean platinum band, the ring is a testament to the enduring love between Alden and Elvis Presley. Whether you're a fan of vintage jewelry or simply appreciate timeless elegance, this engagement ring is sure to inspire and delight.