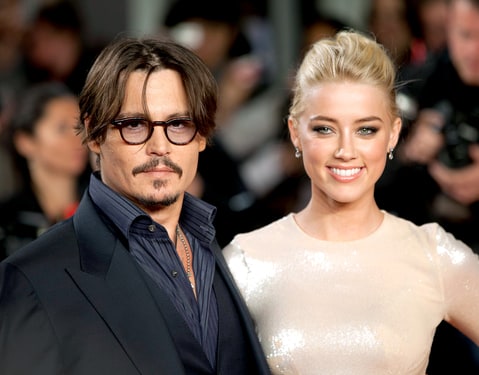 Every week we pick the best and worst engagement rings to emerge from the land of the rich and famous. This week we've chosen something a little different; two MEN who, at one point in time, were sporting engagement rings along with their brides…
Engagements happen on a daily basis in showbusiness. Naturally, every bride – whether famous or not – thinks that their own engagement ring is the most beautiful in the world. The rest of us, however, may or may not feel the same. We scour the web every week for the latest celebrity engagement news, and choose what WE feel are the best and worst. It's all done in the spirit of fun, we mean no harm – and of course we wish the best to all of the happy couples! Here are our picks for this week…
The Best: Charlie Sheen
Charlie Sheen is well known for his… shall we say, hedonistic lifestyle. The former Two and a Half Men star has made headlines for various reasons over the past few years, and none of them have been particularly positive. Among others, he announced that he was HIV positive and is in trouble with the law for allegedly threatening to kill his former fiancee, adult film star Scottine Ross.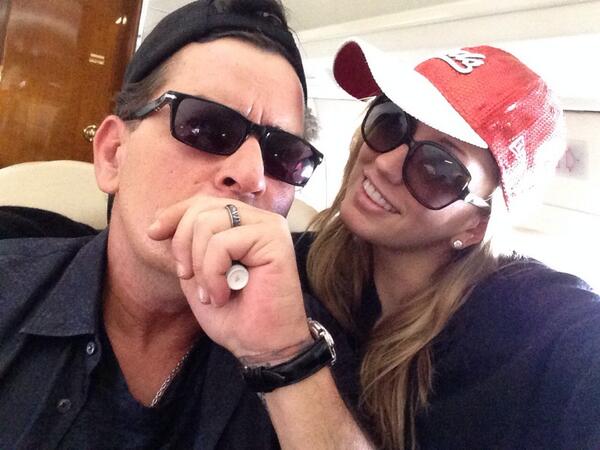 Before things took a sharp turn for the worse however, Charlie and Scottine (also known as Brett Rossi) were all set to walk down the aisle, with Scottine even gifting Charlie with his own man's engagement ring. It looks like tarnished silver or a similar metal with a dark tone and polished detailing along the band in the form of embossed strokes. Sadly the couple were only engaged for 8 months, so Charlie's 'man ring' didn't get many outings in the spotlight.
Our Verdict: As male engagement rings go, this one is very unique and perfect for Charlie's masculine style. The colours and detail are also very interesting. Leaving aside the ill-fated engagement, men everywhere should be taking inspiration from this mangagement ring.  
The Worst: Johnny Depp
The fate of Johnny Depp and Amber Heard's marriage is known by pretty much anyone who uses the Internet. After a bizarre court battle over bringing their dogs to Australia, controversy over domestic violence allegations and endless tabloid gossip, they divorced earlier this summer after just over a year of marriage.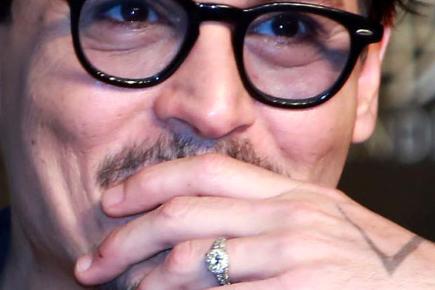 Once upon a time however Johnny and Amber cared very much about each other, so much so that Amber apparently had 3 engagement rings! One which Johnny bought was too large for her finger, so he wore it himself instead. When asked why he was wearing it a movie press conference, he sparked the growing trend of the 'mangagement ring'. Why waste a beautiful piece of jewellery, right?
The ring in question is a very dazzling, all-diamond affair. A large round diamond is the centrepiece, set high above the band with traditional prongs and a diamond covered podium of sorts below. The band itself is also entirely encrusted in diamonds.
Our Verdict: A beautiful piece, and we admire Johnny for wearing it despite the obvious 'but it's a woman's ring' reaction he clearly knew he would get. But leaving that aside, it's not really our cup of tea. Dare we say it… it's a little ostentatious. Sorry Johnny, but please keep on being you!