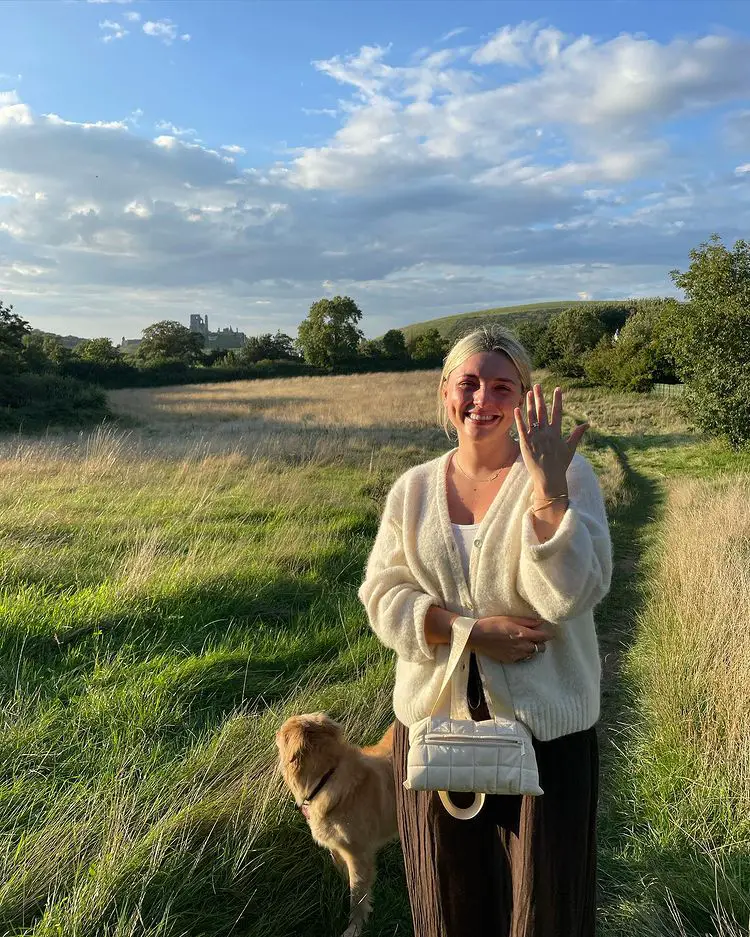 Estée Lalonde is a Canadian-British author, beauty and lifestyle vlogger, and social media influencer. Best known as essiebutton on YouTube, for more than a decade she's shared her life with hundreds of thousands of followers. Over the years, she has cultivated a dedicated following due to her genuine and relatable content. 
There's been nothing more relatable than her love life, as she's shared her ups and downs with us all. Recently, she's riding the high of all highs, announcing her engagement to long-time beau Trevor Baum. 
While she always knew she wanted to get married, she didn't expect the proposal anytime soon. Taking to YouTube to explain why she didn't expect it, she said 'I think just his timeline was a little slower than mine. He really wanted to have kids before we got married, like he's down to have kids tomorrow. And I want to get married before we have kids, and I also want to experience married life before I have a bun in the oven."
Low and behold, the proposal was closer than she thought (and so was the ring!).  Let's talk about it. 
What Kind Of Ring Does Essie Lalonde Have?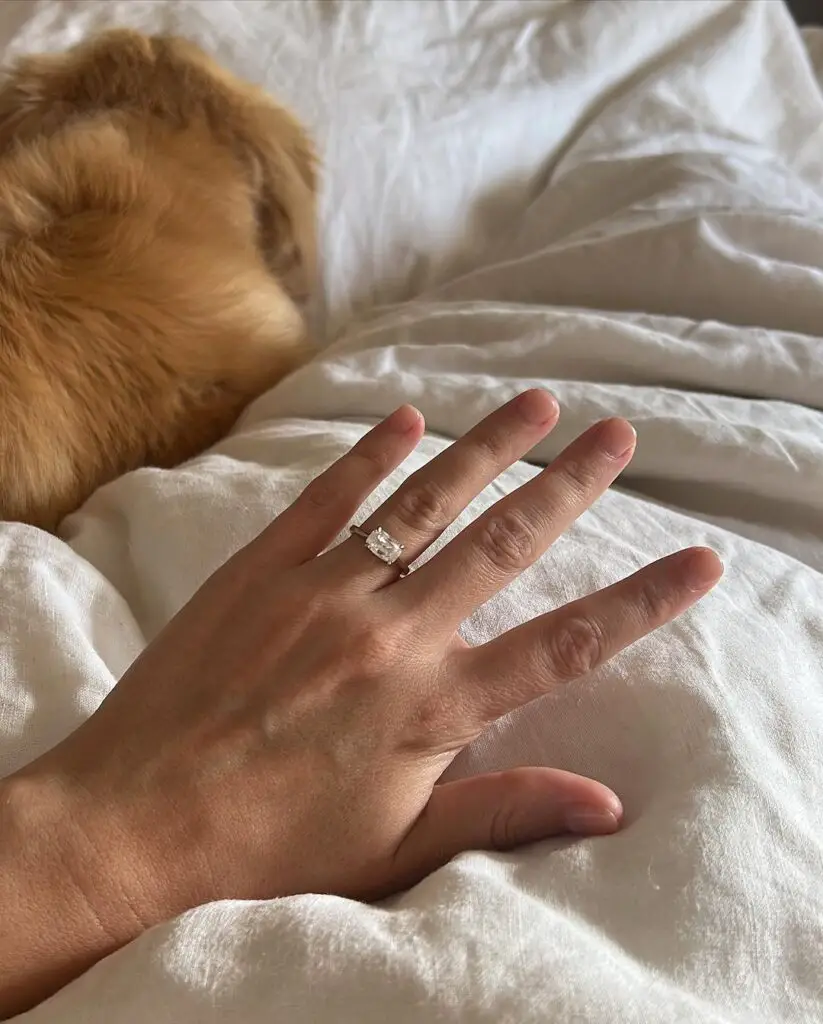 Essie's ring is an elongated cushion shape, set horizontally on a gold band. 
The elongated cushion shape offers a unique twist on the classic cushion cut, elongating the silhouette for a distinctive and eye-catching appearance. A cushion cut, also known as a pillow-cut, is a diamond or gemstone shape characterized by its square or rectangular shape with rounded corners, resembling a cushion or pillow. It typically features large facets and a deep pavilion, which enhances the gem's brilliance and fire. This shape is known for its classic and timeless appeal, offering a balance between the elegance of a round cut and the uniqueness of other fancy shapes. 
In Essie's case, the uniqueness comes from the setting. The beautiful diamond sits horizontal, rather than vertically, on the band. Also known as east-west settings, horizontal settings are less common than the traditional vertical settings. This makes them perfect for those looking for a non-traditional look for their engagement ring. A horizontal setting can accentuate the shape of the gemstone, especially if it's an elongated shape like Essie's elongated cushion.
Essie's ring beautifully marries tradition and contemporary aesthetics, a perfect reflection of the love story it represents.
Who Designed Essie LaLonde's Engagement Ring?
Many of Essie's followers were confused as to how she was surprised by the engagement: 
"Why are you acting surprised? You obviously chose the ring." flooded her comment section, but Essie took to YouTube to set the record straight.
"Even though I told him the ring I wanted, I didn't know he was actually gonna get it. You know, like I obviously had the discussion of, "This is the ring I want, this is what it looks like," but I did not know what he was gonna do with that information. So that's why I was surprised" she explained.
Regardless of who designed it, it's beautiful and Trevor clearly listened carefully. It also goes to show that even when you provide your preferences, the final choice can still be a surprise. Roll on the wedding!