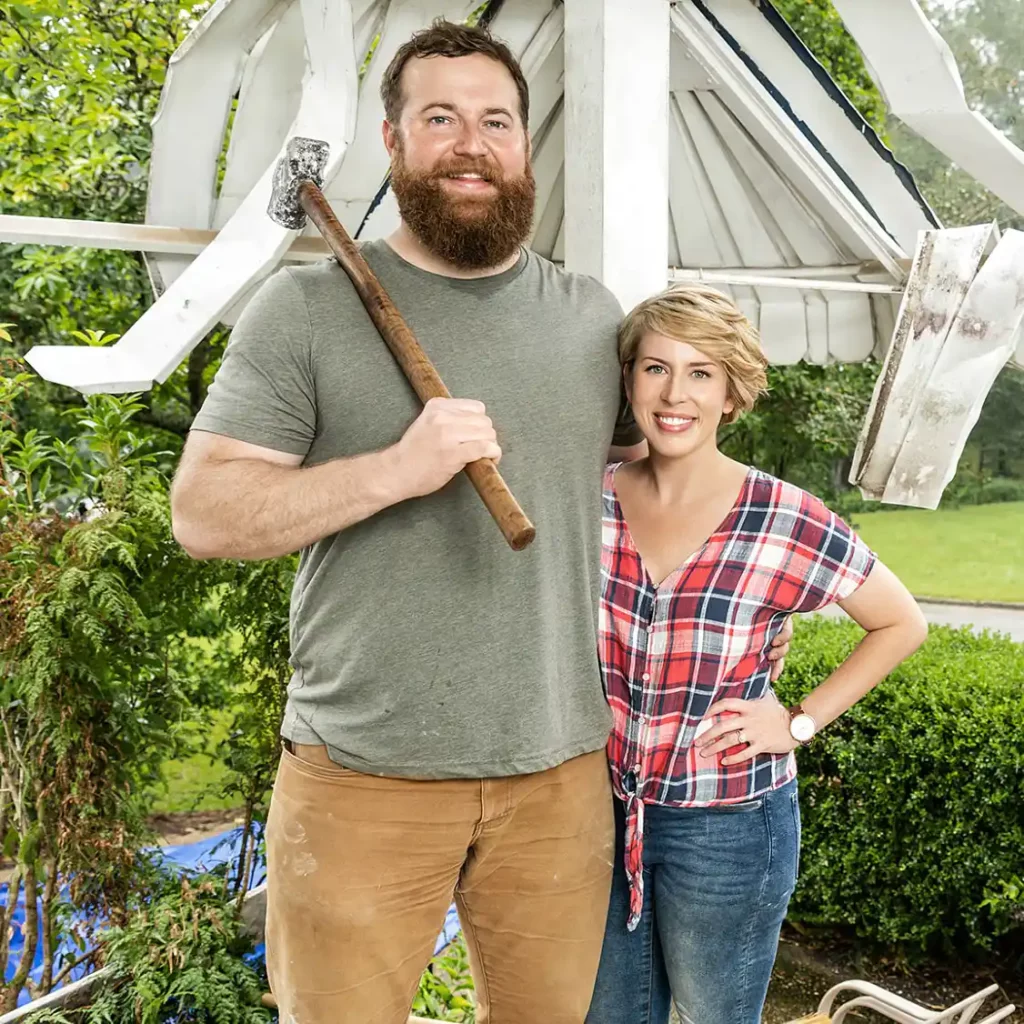 Source: US Weekly
Erin Napier's love story with her husband Ben is the stuff of fairytales, and it all began with a breathtaking engagement ring.
Erin, the co-host of HGTV's "Home Town" and a beloved designer, has us all in awe with her exquisite ring. Crafted with impeccable attention to detail, the ring is a masterpiece of timeless elegance that has left many spellbound. 
Let's take a look at the captivating ring, and discover what makes it a true symbol of love and lasting beauty. From the design, to the designer and everything in between, we've got everything you need to know about Erin Napier's engagement ring. 
What makes Erin Napier's Engagement Ring so unique?
Erin Napier's engagement ring is a beautiful testament to her classic and refined taste.
The ring boasts a stunning round brilliant-cut diamond, elegantly set in a delicate yellow gold band. The simplicity of the solitaire setting allows the remarkable center stone to truly shine, creating an aura of timeless elegance and grace.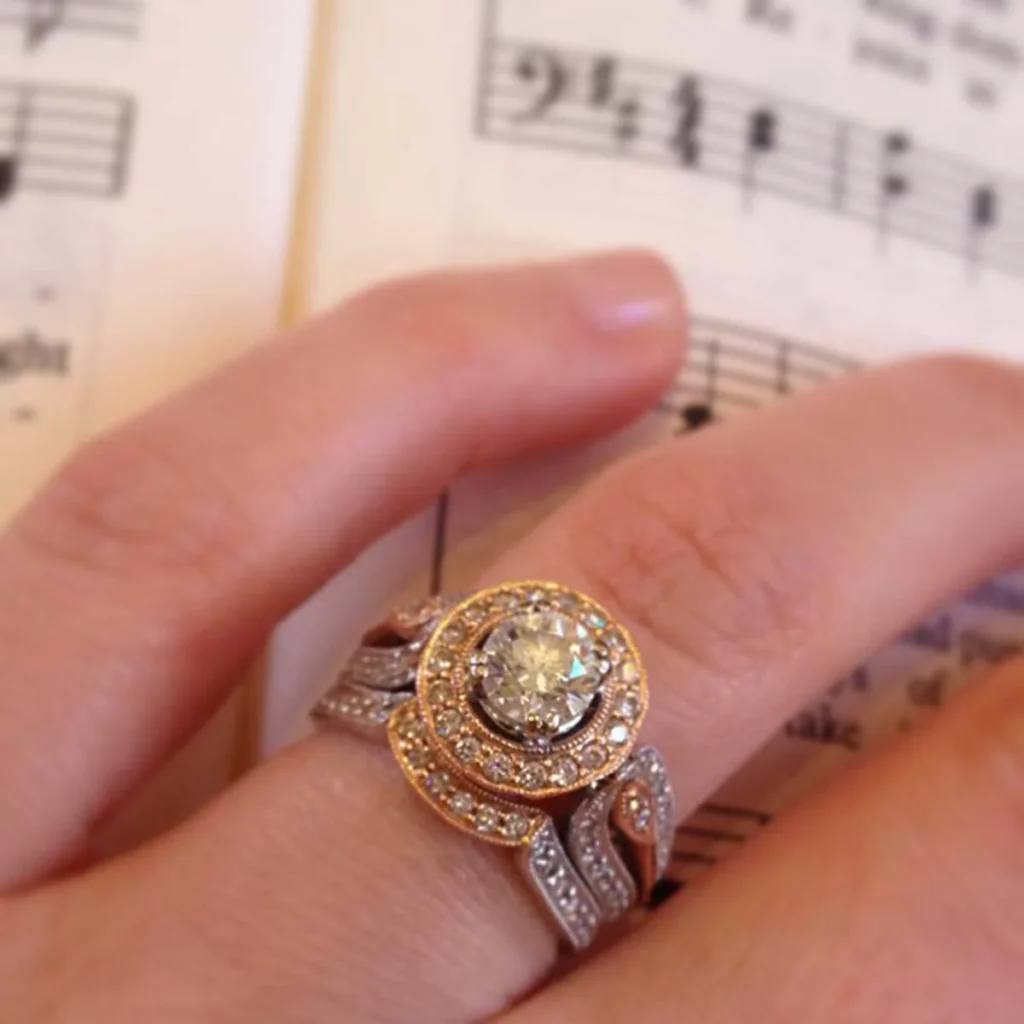 Source: US Weekly
Why is the round brilliant-cut diamond a popular choice?
The round brilliant-cut diamond is the epitome of classic beauty and unparalleled sparkle. With 58 expertly crafted facets designed to maximize light reflection, this cut offers exceptional brilliance and fire, making it the ideal choice for those seeking a dazzling and timeless engagement ring.
The choice of a round brilliant-cut diamond and a delicate gold band reflects a harmonious balance between timeless elegance and understated sophistication.
The yellow gold band of Erin Napier's engagement ring adds a touch of warmth and classic appeal to the design. This choice not only complements Erin's skin tone but also speaks to her preference for timeless and vintage-inspired aesthetics. The yellow gold band is a subtle yet meaningful nod to the couple's appreciation for history and tradition.
In a heartfelt Instagram post, Erin shared, "This ring means more to me than words can express. It's a symbol of the love and commitment Ben and I share, and I am forever grateful for the thought and care that went into choosing it."
Who is the jeweler behind Erin Napier's engagement ring?
The specific jeweler responsible for crafting Erin Napier's engagement ring has not been publicly disclosed. However, given the ring's refined design and impeccable craftsmanship, it's likely that it was created by a distinguished luxury jewelry brand or a bespoke designer with a penchant for timeless elegance. The ring's design showcases a deep understanding of Erin's personal style, so it's obvious that Ben had a lot of input in designing it.
He shared his thoughts on the ring, saying, "When it came time to choose the perfect ring for Erin, I knew that a classic and elegant design would best capture her essence. The round brilliant-cut diamond and the delicate gold band were the ideal combination to represent our love story."
The simplicity and classic design of Erin's engagement ring perfectly echo the couple's down-to-earth nature and their dedication to what truly matters in life: love, family, and community. A perfect ring for a perfect couple.