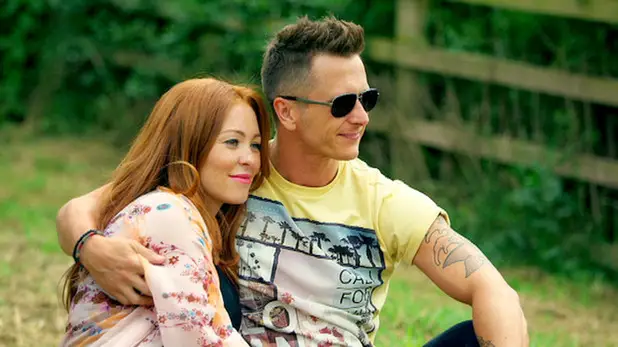 Every week we pick the best and worst engagement rings to emerge from the land of the rich and famous. This time we're taking things over to the UK side of the Atlantic, where two prominent figures announced their engagements in the last week….
Engagements happen on a daily basis in showbusiness. Naturally, every bride – whether famous or not – thinks that their own engagement ring is the most beautiful in the world. The rest of us, however, may or may not feel the same. We scour the web every week for the latest celebrity engagement news, and choose what WE feel are the best and worst. It's all done in the spirit of fun, we mean no harm – and of course we wish the best to all of the happy couples! Here are our picks for this week…
The best… Natasha Hamilton
Nastasha Hamilton is a singer turned reality TV personality, well known throughout the United Kingdom. She rose to fame in the 2000s with girl band Atomic Kitten, and has most recently been seen on the silver screen in Celebrity Big Brother. Her fiancee is Ritchie Neville, also another UK pop figure – he was one fifth of hugely popular boyband 5ive around the same time that Atomic Kitten were enjoying their success.
Ritche proposed to Natasha on a romantic holiday in Rome, as they strolled through the Villa Borghese – all with the help of a string trio, of course (what a romantic!). As for ring? Natasha says 'it's beautiful. He couldn't have picked a more perfect ring.' She's not wrong – it is beautiful. As seen on the cover of OK! Magazine above, it's an Edwardian style white gold ring with a round cut, prong set diamond is just the start; it's also got curved, diamond-set shoulders for some extra old-world glamour. You can get a close up look here.
Our verdict: We love the antique style coupled with modern materials. It's a beauty.
The worst… Natalie Cassidy
Tabloid reports on Natalie Cassidy, a regular on TV screens in Britain thanks to the iconic, long running soap opera 'Eastenders', haven't painted a very happy picture of her life in recent years. She was in an on-again, off-again relationship with former fiance Adam Cottrell, during which he assaulted her on more than one occasion. Now however, her boyfriend of oneyear Marc Humphreys has popped the question – so it's a 'happy ever after' ending, after all!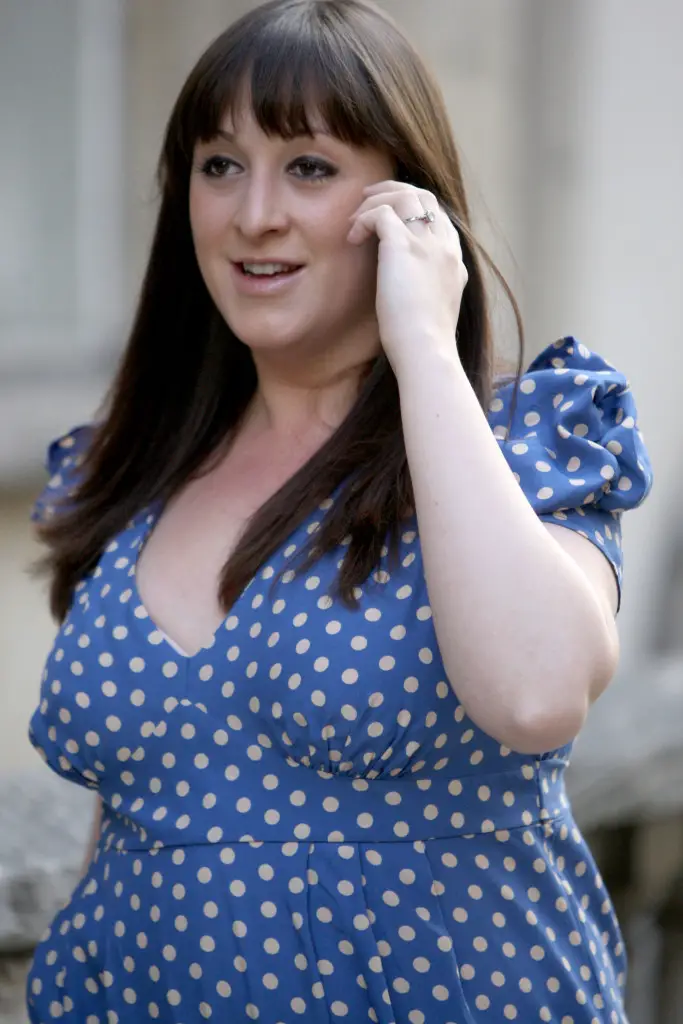 There's nothing but some blurry paparazzi shots of the ring Marc proposed to Natalie with, but we're guessing it's probably something along the lines of her last one, above. It's a white gold band with a rather  large round cut solitaire diamond, in what looks to us like a bezel setting. The setting is quite high, accentuating the stone and making it appear a little larger than it probably is (smart choice, Natalie!)
Our Verdict: We were expecting something a little bit flashier than this practical piece. It's nice, but it's nothing special.