Every week we pick the best and worst engagement rings to emerge from the land of the rich and famous. This week, we put a famous blonde and famous brunette head to head…
Engagements happen on a daily basis in showbusiness. Naturally, every bride – whether famous or not – thinks that their own engagement ring is the most beautiful in the world. The rest of us, however, may or may not feel the same. We scour the web every week for the latest celebrity engagement news, and choose what WE feel are the best and worst. It's all done in the spirit of fun, we mean no harm – and of course we wish the best to all of the happy couples! Here are our picks for this week…
The Best: Olivia Munn
Actress Olivia Munn is best known for being a one time TV journalist on The Daily Show, as well as for her roles in X-Men: Apocalypse and, sticking to her roots, on the (fictional) TV show The Newsroom. Other things people often recognise her for include her trademark dark hair and her boyfriend; Green Bay Packers quarterback Aaron Rodgers.
The pair have been dating since 2014 and, last year, rumours were rife that they had gotten engaged. Olivia was quick to shut them down, but it seems they've resurfaced again after she was spotted with a dare we say STUNNING ring on 'that' finger.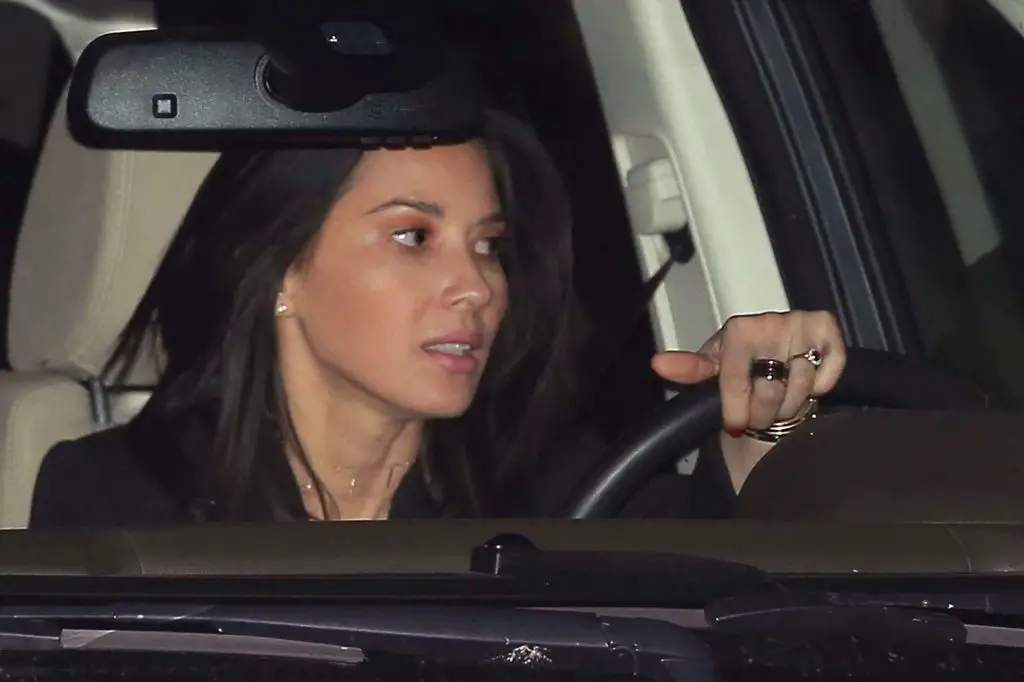 The pair were driving home from a party, Olivia at the wheel, when paparazzi snapped a very engagement-y kind of ring on her left hand. It looks suspiciously like a jaw-dropping round sapphire with a white diamond halo, all set on a yellow gold band. Beautifully vintage, and in fact just beautiful no matter what way you look at it.
However, there's just one problem; nobody knows if this is actually an engagement ring or not. Certainly seems like one, but we've learned our lesson about jumping to conclusions…
Our Verdict: Whether an engagement ring or not, this is one covetable piece of jewellery. It's classy, vintage-inspired if not genuinely vintage, and we just love sapphires. Excellent choice.
The Worst: Kylie Minogue
Australian singer Kylie Minogue has had some very high profile relationships during her time in the limelight. Among her former lovers are the late INXS singer Michael Hutchence, French actor Olivier Martinez, Lenny Kravitz, her Neighbours co-star Jason Donovan, and allegedly Jean Claude Van Damme and the Prince of Monaco!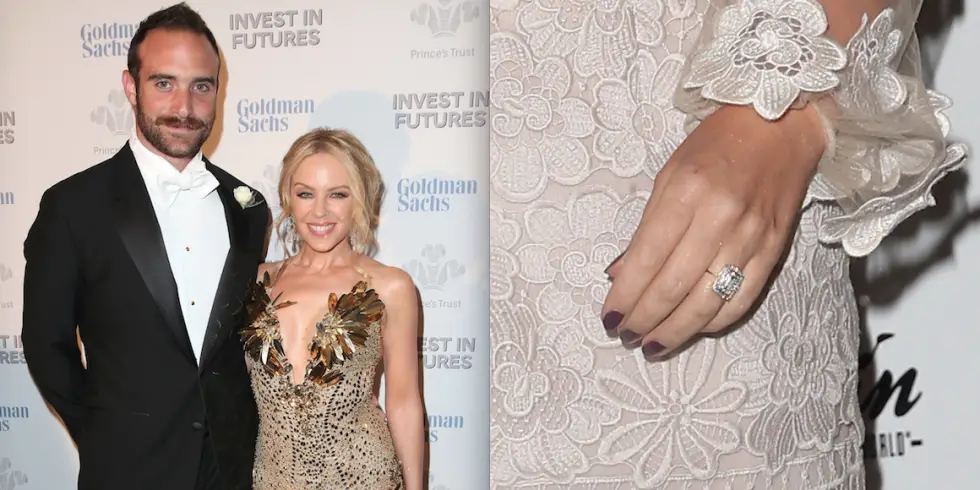 Kylie seemed to settling down of late however, and was engaged to British actor Joshua Sasse back in February last year. Sadly, in the last few weeks she has confirmed they're no longer together, and she's giving back the engagement ring.
While we're sorry the pair are going through a tough time, we're mostly at a loss to see how Kylie could give up that show-stealing bling. It's a very unique emerald cut diamond – in some pictures it actually looks like it has a tint of blue, which would make it EXTREMELY rare and expensive. Its surrounded by a double square halo of white diamonds and sits on a yellow gold band. It quite literally takes our breath away whenever we see it.
Our Verdict: We've featured this ring before, and we do genuinely love it. A LOT. But if we're being realistic, it's not a ring we'd want to wear every day. Sure it's awe-inspiring, but it's not very practical unless you have Kylie's kind of security detail and jet-setting lifestyle. Just let us win the lottery and Kylie's totally the winner.