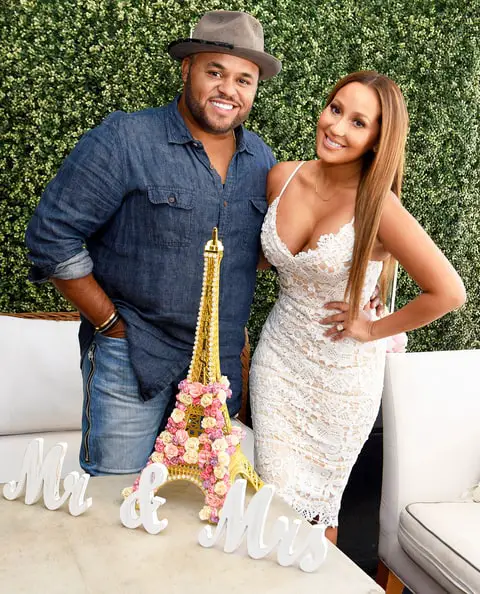 Every week we pick the best and worst engagement rings to emerge from the land of the rich and famous. This week, we've pitted two engagement rings from a model and a singer/songwriter against one another…
Engagements happen on a daily basis in showbusiness. Naturally, every bride – whether famous or not – thinks that their own engagement ring is the most beautiful in the world. The rest of us, however, may or may not feel the same. We scour the web every week for the latest celebrity engagement news, and choose what WE feel are the best and worst. It's all done in the spirit of fun, we mean no harm – and of course we wish the best to all of the happy couples! Here are our picks for this week…
The Best: Adrienne Bailon
Adrienne Bailon is a singer songwriter who you'll probably recognise from her days in girl groups 3LW and The Cheetah Girls. Since then she's forged a successful solo career as well as making a name for herself in reality TV and as an actress. Basically, she's a real all rounder.
Adrienne's love life has had its ups and downs; one of her former boyfriends is none other than Rob Kardashian, who later confessed that his infidelity was the reason they broke up. Her relationship with her now fiancee, Israel Haughton, also caused some controversy when they were spotted on vacation together just one month after Israel's divorce was finalised. They had actually been friends for a long time having worked together years ago, just for the record.
The pair paid no heed to the media scrutiny however, and got engaged in Paris last August in front of the Eiffel Tower (talk about a classic fairytale proposal). And let's just say the engagement ring was pretty much the brightest thing in the City of Light – it is an 8 carat diamond, after all. In an emerald cut and surrounded by a halo of French-pave set diamonds with a platinum band, it's hard not to be dazzled by this rock. Experts value it at somewhere around the $300,000 mark.
Our Verdict: It's a clean, simple design, and halo adds even more princess-like sparkle. I at may be touch on the large side, but on Adrienne it just works.
The Worst: Lindy Klim
Lindy Klim may be a superstar model and Balinese princess (she's the King of Denpasar's niece), but she's had some pretty bad luck of late. She separated from her husband of 10 years, Olympic swimmer Michael Klim, in 2015. After several months of trying to resolve marital problems, she discovered through social media that he'd already started a new relationship. Ouch.
Understandably heart-broken, Lindy turned to her friends for support. One of them introduced her to a British ex-pat in Bali, Adam Ellis, and the pair hit it off straight away. Lindy's luck has completely turned around since then; after whisking her away to Morocco for a five star vacation, Adam proposed! While the couple have yet to officially confirm the engagement, Lundy has been seen wearing a very engagement-like ring on her finger since she got back.
It's a simple but very unique cognac diamond in a yellow gold band, and the stone looks to be around 3 carats in size. We're waiting with bated breath for a close up shot, but it doesn't look like it has much detailing. Like we said, simple.
Our Verdict: Until we see better pictures of Lindy's ring, we have to choose Adrienne as this week's winner. Lindy's ring definitely sounds intriguing, but it could also end up looking like costume jewellery (although we're sure that won't be the case).