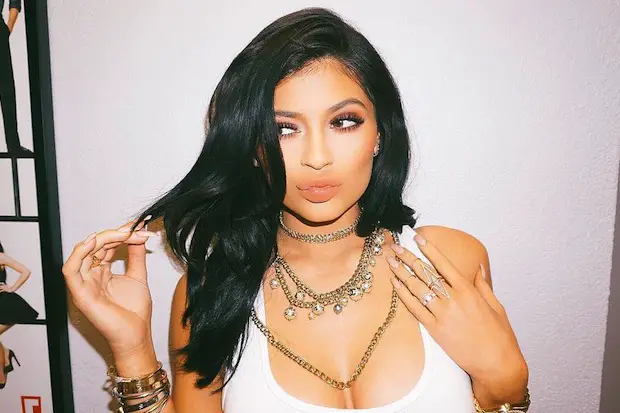 Every week we pick the best and worst engagement rings to emerge from the land of the rich and famous. This week we've chosen a double-whammy; two engagement rings from the same 'bride'!
Engagements happen on a daily basis in showbusiness. Naturally, every bride – whether famous or not – thinks that their own engagement ring is the most beautiful in the world. The rest of us, however, may or may not feel the same. We scour the web every week for the latest celebrity engagement news, and choose what WE feel are the best and worst. It's all done in the spirit of fun, we mean no harm – and of course we wish the best to all of the happy couples! Here are our picks for this week…
The Best: Kylie Jenner
Being one of the Kardashian clan (klan?), Kylie Jenner's personal life is played out on reality television for all to see. Even when the cameras aren't rolling she has a huge social media following that she constantly engages with, and is followed by paparazzi wherever she goes. So whenever she happens to wear a ring on a certain finger, speculation becomes rife that she's gotten engaged (despite the fact that she's 19 years old).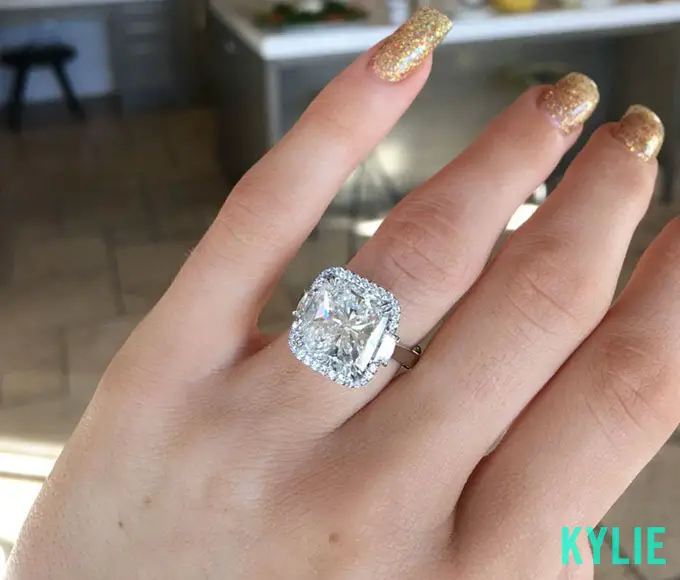 So far it seems Kylie is merely just wearing nice engagement-style rings because she can, and we see nothing wrong with that. But we do see a fun opportunity to compare two of them! The first is this beautiful cushion cut number that boyfriend Tyga reportedly gave to Kylie – but just as a regular present, not an engagement ring. It's got a tiny diamond halo setting and a platinum band, and the centre diamond is big enough to cover the width of her finger.
Our Verdict: For someone of Kylie's fame and fortune, this non–engagement ring is absolutely gorgeous. We'd happily accept is as a gift even without a certain question attached, and it makes a show-stopping engagement ring too if you ask us. Just look at that fire and brilliance and we challenge you to not be mesmerised.
The Worst: … Kylie Jenner!
Kylie has a lot of jewellery, and recently she seems to be favouring a different but similarly bling-tastic ring. Her rapper boyfriend Tyga has gifted her with something sparkly again, although they're still not engaged. Maybe this one came as a reconciliation gift after they temporarily broke up? Who knows.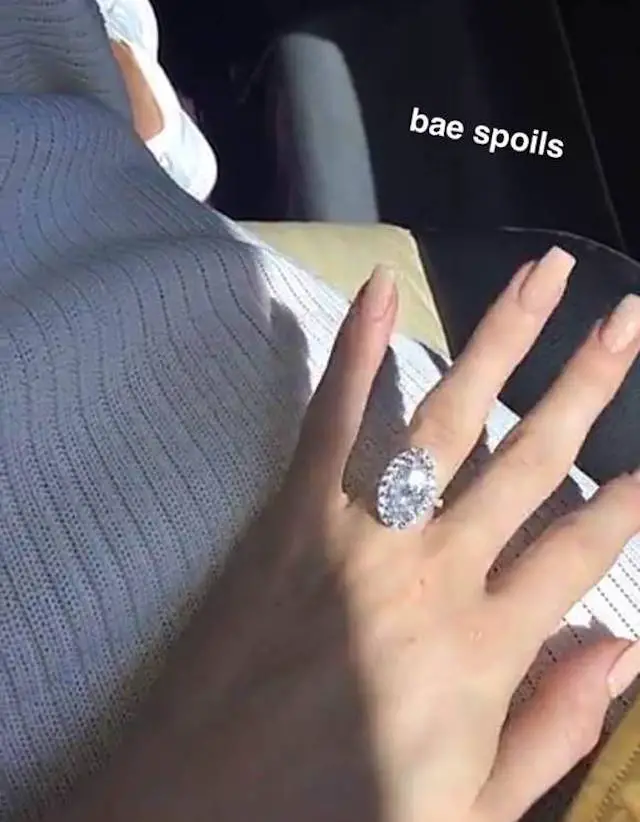 Either way, Kylie's newest rock is even more dramatic than the last. It's a huge marquise cut white diamond, again with what appears to be her setting of choice; a diamond halo. We're assuming the band is platinum too. Again the centre diamond is almost bigger than Kylie's finger, so this bling must have cost Tyga a pretty penny.
Our Verdict: This ring is obviously top quality too. The diamond is nearly blinding in photos alone, never mind real life. However; Kylie's old ring was on-trend and – despite its style – nice and understated. This one is too flashy for us, and we've never been big fans of the marquise cut. Go back to your original non-engagement ring, Kylie!