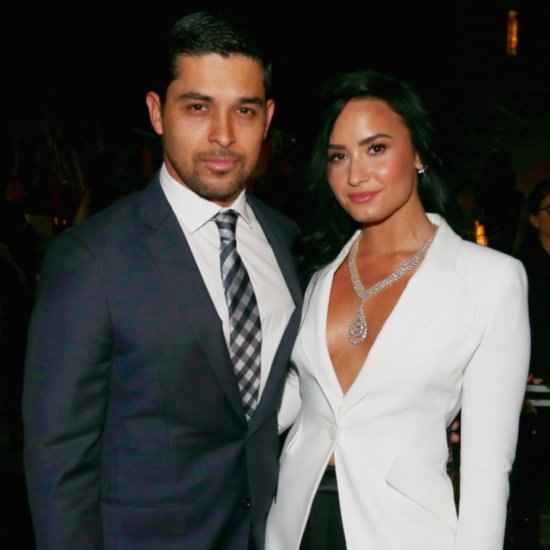 Every week we pick the best and worst engagement rings to emerge from the land of the rich and famous. This week, we take a look at two stars rumoured to have gotten engaged recently… despite them both refuting the claims…
Engagements happen on a daily basis in showbusiness. Naturally, every bride – whether famous or not – thinks that their own engagement ring is the most beautiful in the world. The rest of us, however, may or may not feel the same. We scour the web every week for the latest celebrity engagement news, and choose what WE feel are the best and worst. It's all done in the spirit of fun, we mean no harm – and of course we wish the best to all of the happy couples! Here are our picks for this week…
The Best… Miranda Kerr
Miranda Kerr is the envy of many people all over the world. The Victoria's Secret model was married to Orlando Bloom and as well as being, well, a supermodel, is also a successful business owner. She now dates the billionaire who owns Snapchat, Evan Spiegel … not bad! The pair have been cosying up all over the place in recent months, and many people are speculating that a ring she's been spotted wearing once or twice could be something more than just a fashion accessory. Miranda has firmly denied any engagement rumours.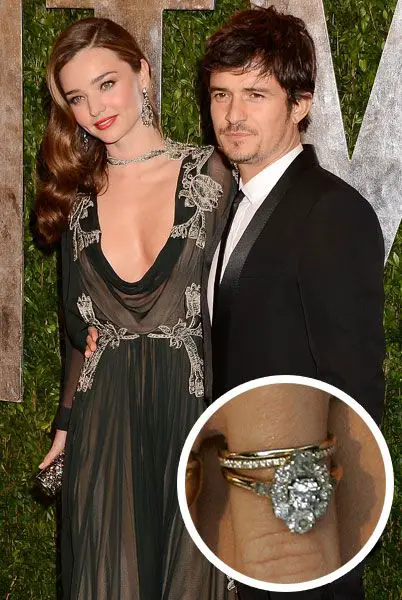 Her previous engagement ring (above) from Orlando Bloom however is something that's definitely worth talking about. Clearly vintage inspired, it features a round diamond surrounded by 8 more diamonds, 2 of which are larger than the rest to create an oval-shaped floral arrangement. There's also two more tiny diamonds set into the gold band either side of this.
Our Verdict: This delicate, simple yet expertly designed ring has won our hearts. It perfectly balances glamorous and girly with expert craftsmanship and timeless style. We'd happily wear it all day, every day. We'd also happily marry Orlando Bloom too, just in case he's reading this.
The Worst… Demi Lovato
Talented singer and songwriter Demi Lovato has been a star on the rise for many years now. She's achieved a hell of a lot in her 23 years on earth, having started off as a child star on Barney and Friends before starring in several shows on the Disney channel and then forging a highly successful music career. Throughout her teens she struggled with personal problems including self-harm and bulimia, but in the last while she's turned it all around in a spectacular fashion. She has also been in a long term relationship with That 70s Show star Wilder Valderama since 2010.
Naturally, Demi's fans think it's high time the loved-up pair tied the knot. On Valentine's Day Demi shared a snap of a very unique ring Wilder gave her as a gift, and her huge following jumped to the obvious conclusion. She quickly pointed out that she was wearing the ring on not just the wrong finger, but the wrong hand, for an engagement! None the less, rumours have persisted.
Demi's unusual and very contemporary ring features two marquise-shaped settings, one filled with tiny diamonds and the other with – we think – coloured metal and yet more diamonds (it's hard to tell from the one snap we have to go on).
Our Verdict: First of all, Demi herself insists it's not an engagement ring. We agree; this is not something we (and we're guessing Demi too) would want to wear 24/7 for the rest of our lives. It's a statement piece and highly stylised and while it certainly makes a big impact, it doesn't really fall under any engagement appropriate category. We're sure when the time comes, Demi will sport a show-stoppingly gorgeous, REAL engagement ring!