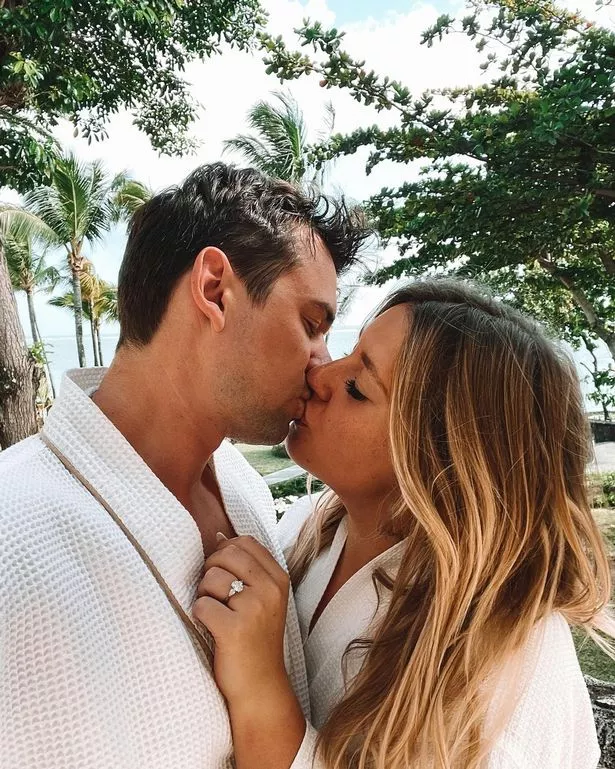 The worlds of swimming and singing are colliding. 
X Factor singer Ella Henderson and professional swimmer Jack Burnell are tying the knot, and we're here for it.  Ella took to Instagram to share their news with some loved-up snaps of the pair on holiday, she penned in the caption "So this happened… here's to life with you & all it's adventures @jackrexburnell!"
The two met during lockdown in 2020, Ella explained, "Who'd have thought in a pandemic you can grow and form a bond. He's my best mate and I think it's great because of what he does and what I do as a career, we understand one another because from such a young age we've made sacrifices in our own arenas."
Jack proposed in Mauritius with a three stone oval-shaped diamond ring: here's everything we know about it.
What Kind of Ring Is Ella's Engagement Ring?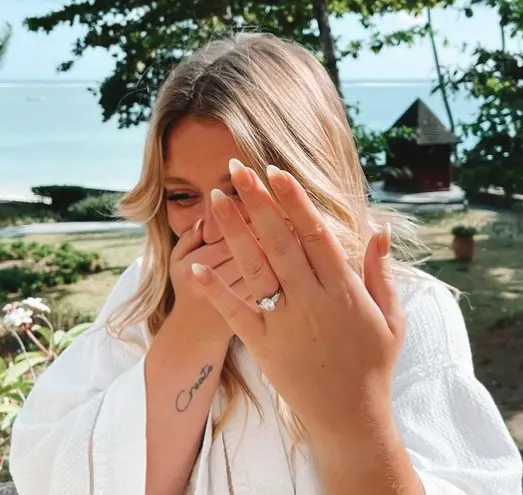 Ella's engagement ring is a three-stone design featuring a center oval diamond surrounded by two pear-shaped diamonds. The center oval diamond is both unique and timeless, with its elongated shape making the finger appear longer and more slender. 
The two pear-shaped diamonds flanking the center stone add an extra layer of elegance, representing the idea that two individuals have come together to support and complete each other. 
Their teardrop shape is not only visually captivating but also adds a touch of romantic symbolism, signifying the tears of joy and happiness that love brings. 
Together, it just works. We wouldn't say no, and thankfully, Ella didn't. In his post Jack wrote in his caption: 'SHE SAID YES!!! Can't wait to spend the rest of my life with you…❤️ @official_ellahenderson.'
How Much Is Ella's Engagement Ring Worth?
While neither Ella nor Jack have confirmed the cost of the ring, we can make an educated guess from the images. To the naked eye, the center diamond looks to be around 2.50 carats, and the pear diamonds that shoulder it are about 0.50. 
If we're right, we'd estimate Ella's ring to be worth around $100k.