Every week we pick the best and worst engagement rings to emerge from the land of the rich and famous. In this edition, we compare a footballer's wife-to-be's bling and a sadly separated superstar's rock…
Engagements happen on a daily basis in showbusiness. Naturally, every bride – whether famous or not – thinks that their own engagement ring is the most beautiful in the world. The rest of us, however, may or may not feel the same. We scour the web every week for the latest celebrity engagement news, and choose what WE feel are the best and worst. It's all done in the spirit of fun, we mean no harm – and of course we wish the best to all of the happy couples! Here are our picks for this week.
The Best: Georgina Rodriguez
Spanish model Georgina Rodriquez is known for her glamorous dress sense and her very high profile boyfriend; one of the best soccer players in the history game, Cristiano Ronaldo. The pair have been dating since last year, and in July after much tabloid speculation Cristiano confirmed that Georgina was expecting a baby. Only a month before the announcement he welcomed twins allegedly born by surrogate to his family too, so it must have been at least a little bit surprising!
With Portuguese and Spanish roots, it's no secret that both Cristiano and Georgina are big on family. So with a baby on the way, it's fully expected that they'll tie the knot sometime soon. To that end, Georgina was recently spotted in the crowd of a football match with Cristiano… and a big sparkling ring on her finger.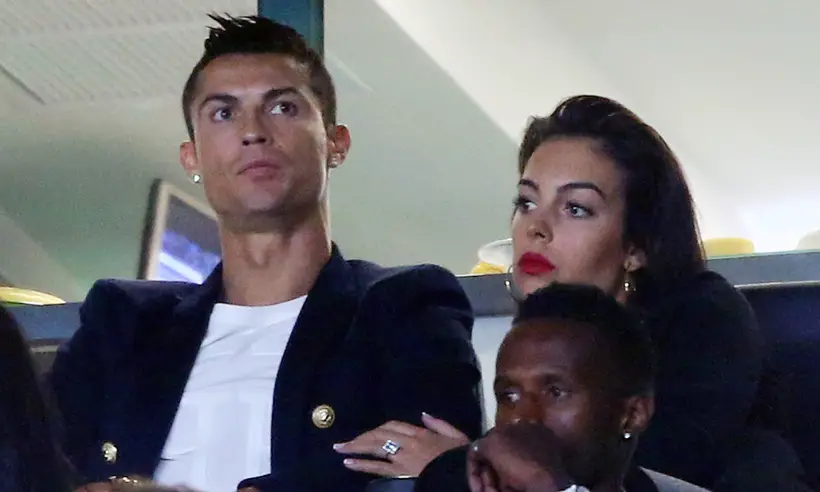 Close up shots are elusive, but from what we've seen, it looks like an emerald diamond solitaire ring, or possibly an emerald diamond with a halo setting. Either way, it looks to be at least 5 carats and we're assuming it's set in platinum.
Our Verdict: Hey, if it's good enough for Beyonce and Kim Kardashian, it's good enough for Mrs. Ronaldo! Classy and glamorous, this ring will never go out of style. And believe it or not, it's actually a tasteful size too (although still way bigger than anything we'd wear on a daily basis). We really hope this is the real deal!
The Worst: Fergie
The Black Eyed Peas' leading lady, Fergie, has made headlines recently after a shock separation from hubby Josh Duhamel. After one child and eight years of marriage, the split appeared to come out of nowhere. However, it did inspire us to take another look at her distinctive engagement ring.
Fergie and actor/model Josh met on the set of Josh's show Las Vegas, and immediately hit it off. Before that however, Josh had dreamt about meeting her, so Fergie was already of his feelings! According to Josh, it only took two words for him to seal the deal 'you're hot'. Hey, at least it's honest and straight to the point…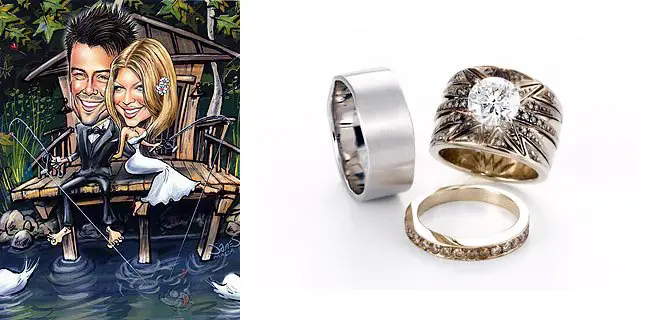 Josh didn't just pick any engagement ring for his one-time love; he commissioned a one of a kind piece from Brazilian jewellers H. Stern. The distinctive design features a very wide band in 18 karat yellow gold, etched with an elaborate star motif. In the centre of the star is a 4-carat, round brilliant cut diamond, and in among the star's lines are several tiny diamonds ranging from pure white to earthy brown. It's a unique, edgy and bold style that's perfect for Fergie.   
Our Verdict: Let's face it, Fergie was never going to have an ordinary engagement ring. We love the striking design of this bling and the fact that Fergie works it to perfection. But if we're being honest, it's just a little too big and brash. In a more delicate design, this piece would win hands down.