Every week we pick the best and worst engagement rings to emerge from the land of the rich and famous. In this edition, two stars at the top of their game show off some new bling…
Engagements happen on a daily basis in showbusiness. Naturally, every bride – whether famous or not – thinks that their own engagement ring is the most beautiful in the world. The rest of us, however, may or may not feel the same. We scour the web every week for the latest celebrity engagement news, and choose what WE feel are the best and worst. It's all done in the spirit of fun, we mean no harm – and of course we wish the best to all of the happy couples! Here are our picks for this week.
The Best: Gwyneth Paltrow
She be famous for her Oscar-winning acting, but in the past couple of years a-lister Gwyneth Paltrow is possibly more well known for the weird names she gives things. From her children Apple and Moses to her 'conscious uncoupling' (i.e. divorce) from Coldplay frontman Chris Martin in 2014, she definitely has a unique turn of phrase.
After her unlucky marriage, Gwyneth starred in the hugely popular TV show Glee where she surprised everyone with a pretty good singing voice. It was there that she first met Brad Falchuk, co-creator of the show as well as other successful series like American Horror Story and Scream Queens. They hit it off immediately, a relationship blossomed, and believe it or not, they got engaged a year ago! The couple kept the news to themselves so they had time to 'grow into' their love for one another. Not a bad idea, given Gwyneth's high profile and Brad's hectic career.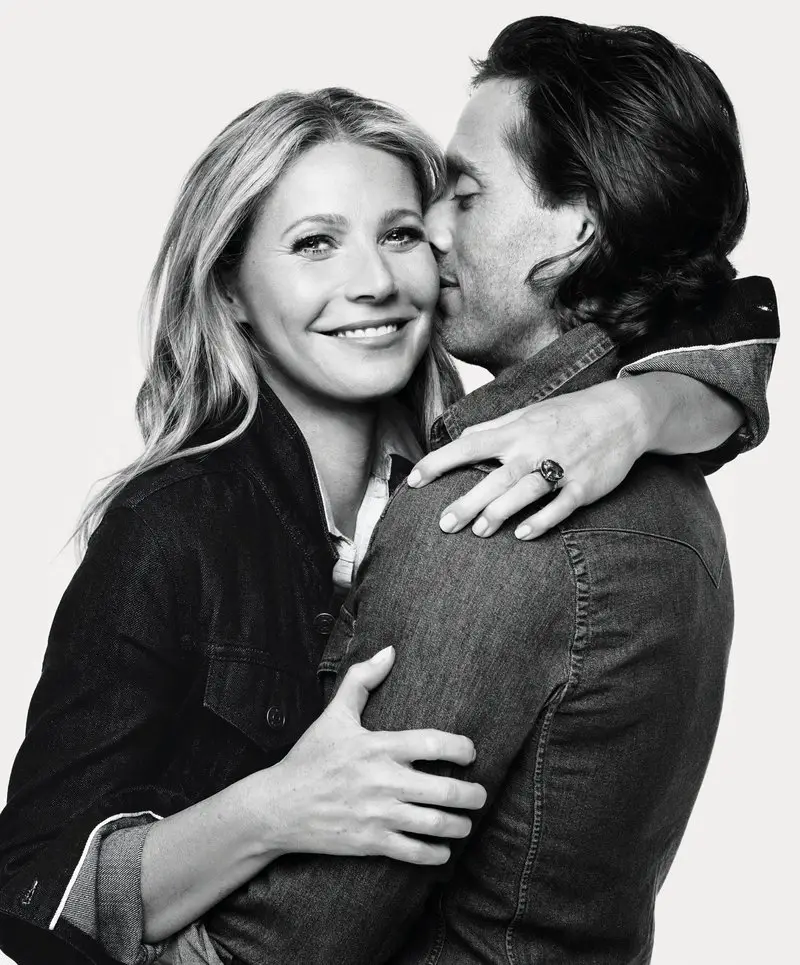 In the second issue of her magazine 'Goop', Gwyneth and Brad published a series of intimate photographs of themselves cuddled up… and one gives us a good look at what must be her engagement ring. There's just one drawback; it's in black and white! Gwyneth has been spotted with a gold signet-style ring before which many thought may have been an engagement ring. But this one is different – it clearly has a dark hued jewel in a prong setting. Whatever the gemstone (we're betting on sapphire or emerald), one thing's for sure; it's BIG. It looks like the setting is in a basket shape and has some detailing, too.
Our Verdict: We can't say for sure until we see a snap in full colour, but we already know that this is an impressive engagement ring. It continues the trend for coloured gems, and with a gem that big you know it's going to cause a stir on red carpets. Watch this space.
The Worst: Alexandra Burke
She rose to stardom in 2008 after winning the UK's X Factor, and since then Alexandra Burke's star has continued to shine bright. Her powerful singing voice has seen her take leading roles in West End musicals The Bodyguard and Sister Act 2. And her talents on the dance floor saw her reach the final of Strictly Come Dancing, the UK's version of Dancing With The Stars, last year. In short, it's been a busy decade for the London singer!
Off stage, it seems that Alexandra's personal life has been going equally as well as her professional one. She's been happily dating boyfriend Josh Ginnelly since early 2016. He was by her side when her mother passed away, when she almost took the Strictly crown, and through plenty of other ups and downs for two years. Once the series finale of Strictly Come Dancing was done, he whisked her off to Paris, where he got down on one knee and asked the big question!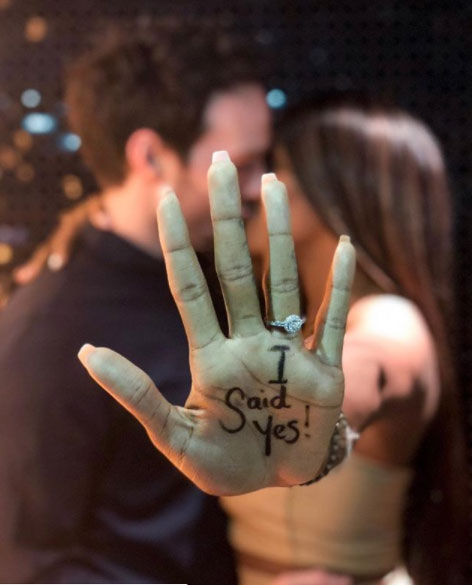 Alexandra's ring is the definition of modern bling. All diamond and platinum, the centre round diamond is surrounded by a a pave diamond halo, and the band is also encrusted with glittering micro pave diamonds. After the happy moment she took to social media and wrote "I said YES! Smiling as I type this because it was the best day ever in Paris and so unexpected. My soul mate and my love asked me something that I could only have dreamt of. Being in love is one of the most magical feelings life has to offer. 'So grateful for this amazing man in my life who has supported my family and I through so much." Aww.
Our Verdict: This is a truly dazzling ring that looks great on Alexandra. It's a traditional style done in a contemporary way, and while that's admirable, it's just a little too blingy for our tastes. Alexandra certainly rocks it though, and we salute her for it.