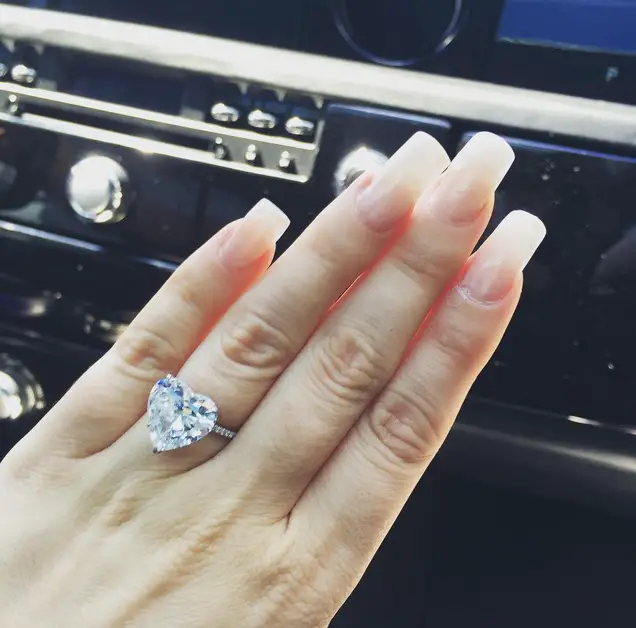 American Pop Singer and Worldwide Celebrity, Lady Gaga received this massive heart-shaped sparkler from long time boyfriend Taylor Kinney.
Diamond Size: Approximately 6 Carat
Diamond Shape: Heart
Setting: Solitaire with pavé diamonds at the side
Ring: Platinum or White Gold with full diamond set band.
Estimated Price: $500,000
Designer/Maker: Lorraine Schwartz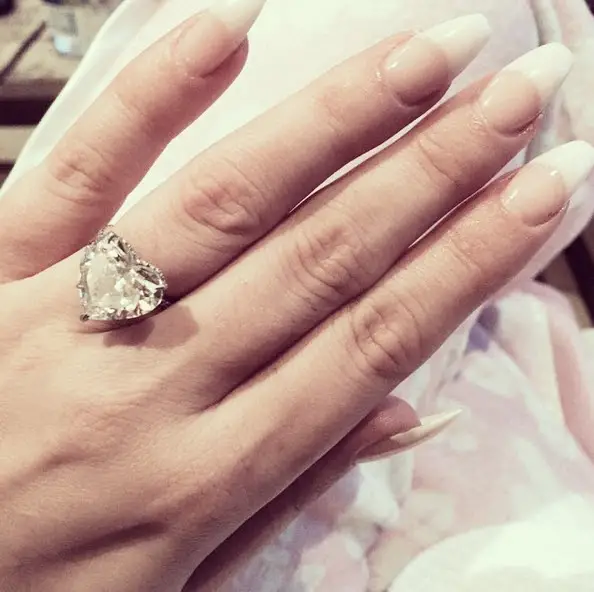 Credit: Lady Gaga/Instgram
Lady Gaga's fiancee asked her to marry him on Valentine's Day 2015, and proposed with a particularly fitting ring; a heart shaped 6-carat diamond. While Gaga is known for her larger than life stage personality, the couple celebrated their engagement with a simple, low key meal at the star's favourite restaurant in New York. She's been flaunting her ring ever since then, and has revealed that the base of the band, all of which is encrusted with white diamonds, has the letters 'T' and 'S' with a heart in between (also in diamonds), for 'Taylor' and 'Stefani', Lady Gaga's real first name – a modification that the soon to be groom ordered himself, and which she has said is her favourite part of the ring. Valued at a whopping £500,000 and designed by jeweller Lorraine Schwartz, creating a perfect heart shaped diamond is no mean feat, as the shoulders of the stone will need to be completely symmetrical – that's why they're not exactly commonplace. Gaga's diamond has a simple setting and underneath all those pave diamonds, the band is platinum.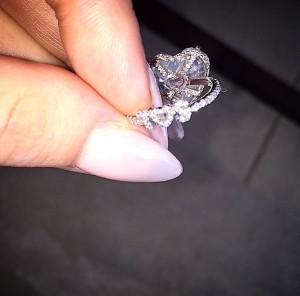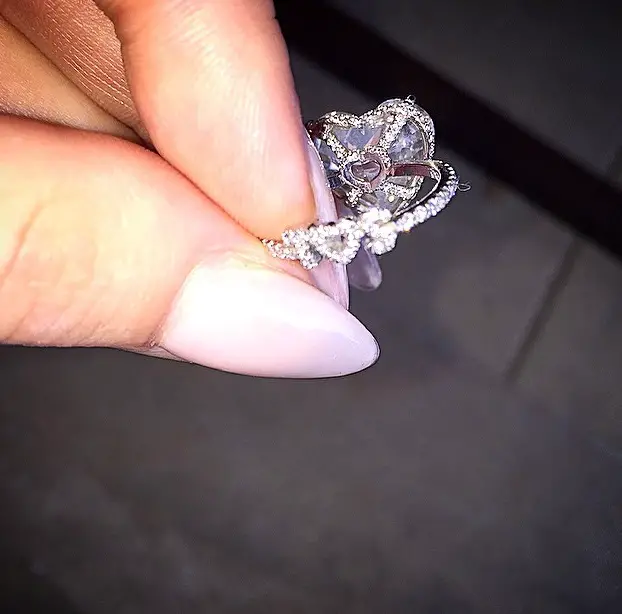 Be sure to check out her Instagram for more pictures of this lovely ring.