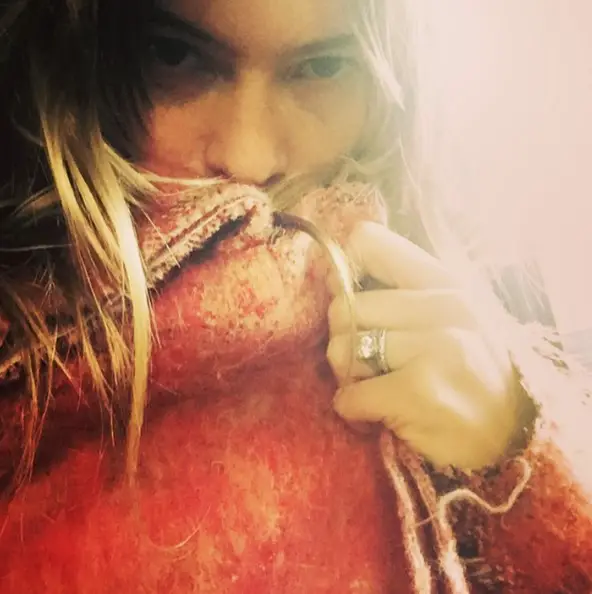 Namibian model who became the face of the Victoria's Secret sub-brand "Pink" and moved on to become a Victoria's Secret Angel in 2009, Behati Prinsloo accepted a stunning vintage looking ring from American singer and actor, Adam Levine. Adam met Behati at the 2011 Victoria's Secret Fashion Show where he was performing. The proposal happened in Los Angeles. The couple tied the knot in a lavish ceremony in Los Cabos, Mexico.
Diamond Size: We're estimating that the central stone is greater than 5 carats!!
Diamond Shape: Oval
Setting: Solitaire With An Ornate Setting Surrounding It
Ring: Thin Dark Silver Band
Estimated Price:  We don't know for sure, but we can't see this ring being bought for less than $100k.
Designer/Maker: Unknown
Comment: Is it our imagination or does this diamond have a life of its own – Light seems to spill out of it.