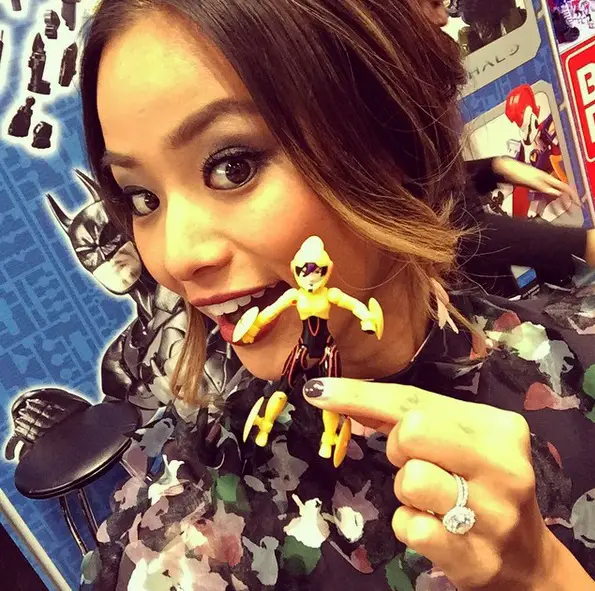 American actress and ex-reality show personality, Jamie Chung wears her one of a kind engagement ring given by her fiancé Bryan Greenberg. The proposal was done privately with both of their families in San Francisco (her hometown) to witness it.
Diamond Size: 4-5 Carats Diamond
Diamond Shape: Round shape
Setting: Halo setting with four claws holding this perfect center stone
Ring: Split-shank Pavé Band
Designer/Maker: Johnathon Arndt
Comment: Definitely one of our favourite celeb engagement rings. It has a classic brilliant cut stone but with a quirky split shank. We love how the band comes in to meet the centre stone making the diamond look even more epic…if that is even possible! We also love how she pairs it with a gold heart shaped ring on her index finger.