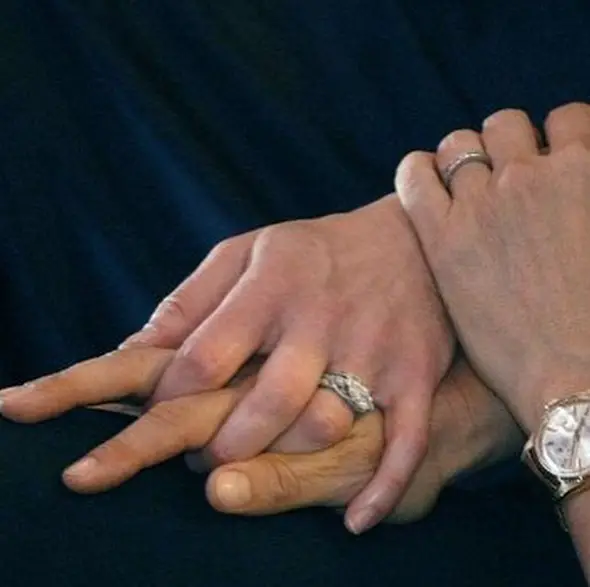 Actress, Portia de Rossi received this ring from wife Ellen de Generes. Ellen popped the question to Portia while staring at a goldfish that she brought home from a shoot.
Diamond Size: 3 Carat
Diamond Shape:  Horizontal Marquise Ring
Setting: Claw Set Centre stone with pavé set shoulders
Ring: Pink pave diamonds on the band
Estimated Price: $100,000
Designer/Maker: Neil Lane
Comment: We love that this couple went for something different. The marquise set horizontally across the ring with the sweep of pink diamonds on the shoulders is just the picture of elegance. Considering Ellen joked about Kim Kardashian's massive engagement they were never going to pick something oversized.