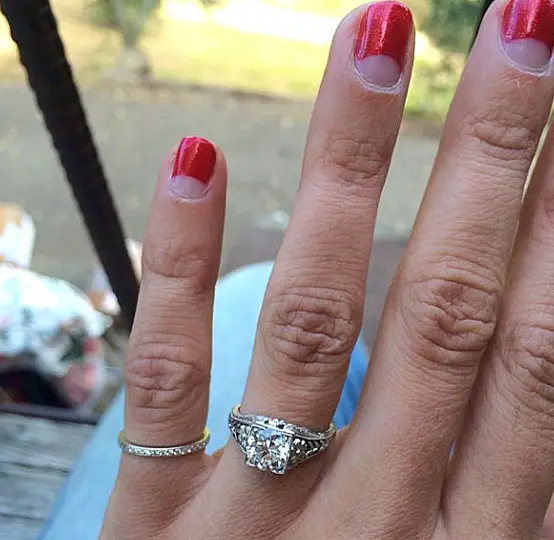 The "Two and Half Men" star, Aly Michalka received this ring from her longtime boyfriend Stephen Ringer. The couple had a lavish romantic wedding in Italy. They decided on this vintage style engagement ring with square setting and ornate carved shoulders.
Diamond Size: 2-3.5 Carat Diamond
Diamond Shape: Princess Cut
Setting: Vintage illusion setting
Ring: Platinum Ring
Estimated Price: $20,000-$30,000
Designer/Maker: Unknown
Comment: Don't be fooled by this gorgeous vintage setting, the centre stone is actually a round brilliant cut diamond set in a square vintage setting. If you look closely at the photo above you can see the four claws on the inside the corners. We love this idea, the perfect sparkle of a brilliant cut but with a square shape!