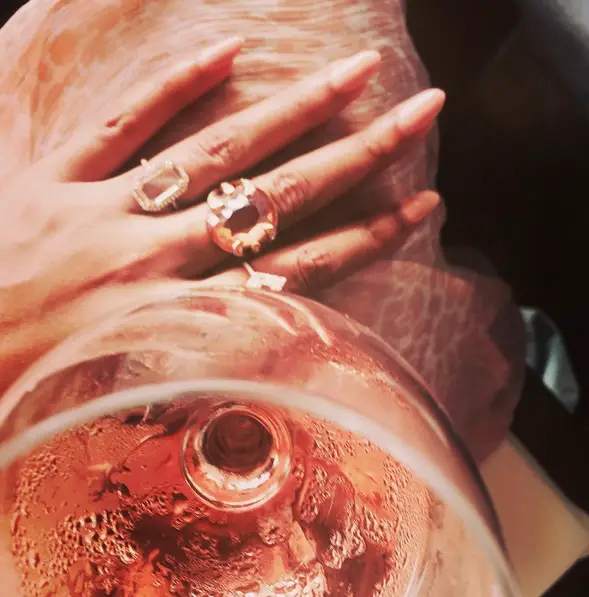 American singer, songwriter, and actress, Beyonce Knowles' diamond ring from  Jay Z deserves a closer look! Beyonce met Jay Z when she was 18 years old. They then tied the knot in a private ceremony at their Tribeca home in April 2008. They are happily married for 7 years with their daughter, Blue Ivy.
Diamond Size: 18 Carat
Diamond Shape: Emerald Cut
Setting: Four Claw Center Stone with Thin Halo
Ring: Platinum Split Base
Estimated Price: $5 Million
Designer/Maker: Lorraine Schwartz
Comment: With all the wide halo's and cushion cut diamonds out now there is something beautifully simple and elegant about this emerald cut. Of course the size is impressive but we think this ring would look good in any carat.