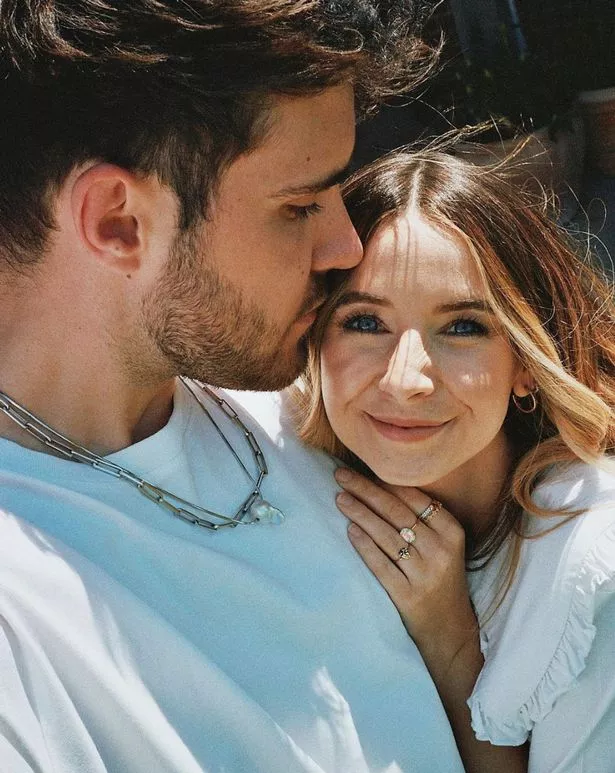 Zoe Sugg and Alfie Deyes are engaged after over a decade of dating. Yes, the original YouTube mom and dad are heading down the aisle. 
The YouTubers took to Instagram to share the news, posting a black-and-white video of Zoe running to the camera to show off a ring. Zoe captioned her post with a white heart emoji before sharing the clip in her Instagram Story with the note, "Well this happened today…"
Their engagement comes just over two months after the couple announced that they are expecting their second baby together. The pair, who are parents to their 22-month-old daughter, Ottilie Rue, shared that they're having another girl, who is due in December of this year. 
The engagement ring was just the last piece of the puzzle. Here's everything you need to know about it. 
What Does Zoe Sugg's Engagement Ring Look Like?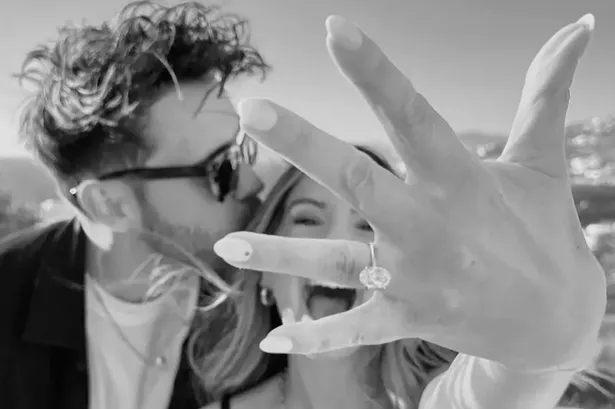 Zoe Sugg's engagement ring is a 4-carat oval cut classic solitaire ring, creating a simple yet timeless style. The oval shape, with its graceful and elongated silhouette, exudes elegance and sophistication. It's a shape that strikes a harmonious balance between the traditional round brilliant cut and more unique, fancier shapes, making it a symbol of both tradition and individuality. 
The oval cut's precisely calibrated facets maximize the diamond's ability to reflect and refract light, resulting in an exceptional play of light that captivates the eye. 
We've also seen similar styles in Hailey Bieber's engagement ring and the rocks seen on Amber Rose and Blake Lively.
How Much Is Zoe Sugg's Engagement Ring Worth?
While the exact cost of the ring has not yet been revealed, if the 4-carat diamond has a color grade of E and a clarity level of VVS2 then we would estimate the diamond alone to be worth around $550,000.
It's safe to say the rock would have cost Alfie a hefty sum, so it's a good thing he had ten years to save for it.
Roll on the Zalfie wedding!