Even if you don't know what a pave engagement ring is, you've definitely seen more than a few of them. It's probably the biggest engagement ring trend of the past decade. Here's everything you need to know.
The word 'pave' is pronounced 'pah-vay' and comes from the French word, meaning to pave (as in pavement or pave the way). That's exactly what it is; small diamonds set into the band like pavement stones. The jeweller first drills small holes into the metal for the stones to sit in, then holds them in place with beads or prongs of metal leaving minimal if any gaps between the actual stones. The pave setting is also sometimes known as a bead setting.
Typically, the stones used for a pave setting must be 0.01 to 0.02 carats to be deemed 'pave' – anything smaller than that is called 'micro pave'. Usually pave settings will only have stones halfway around the band, so that the ring can still be resized if needed. If the stones are all the way around the band, most of the ring will have to be dismantled to resize and it can cause further problems down the line – so very few (if any) jewellers will do it.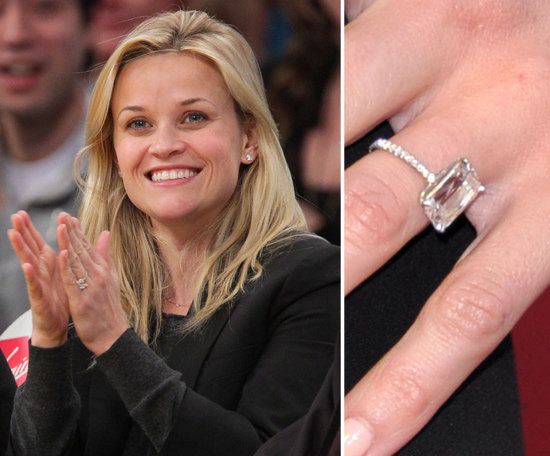 Pave settings can be used with any metal and any engagement ring style, but they work best with solitaire stones. For those after maximum bling, team a pave band with a halo setting – a row of small diamonds or other gemstones surrounding the centre stone. For some subtle sparkle, stick with the standard pave on its own.
The best cuts to use for pave settings are full cut round diamonds – they give off the best light refraction and they're the easiest for jewellers to work with, since a small hole will fit the culet and conical shape of the lower diamond perfectly. It is possible to use other shaped stones, but the more labour intensive the process, the higher the price tag.
Pave Pros and Cons
The advantages of a pave setting are mostly aesthetic; they add a dazzling quality to ring design and complement the centre stone perfectly. They also help to disguise stones that are set lower onto a band or have a less than perfect cut (and therefore less brilliance). Plus, they have that unmistakable fairytale feel; you'll almost believe you're a princess when you have a pave engagement ring on your finger.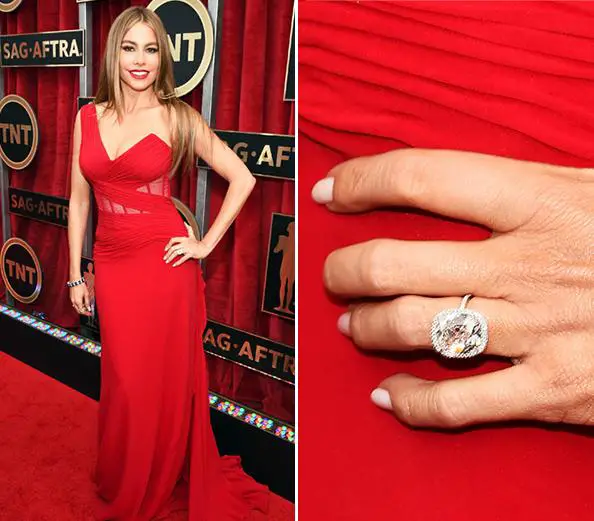 On the other hand, pave settings are susceptible to stone loss. And because the stones are so small, you may not notice immediately – which means when the stone is gone, it's probably gone forever. Pave settings also create many more nooks and crannies than a normal ring band has; which means there's many more tiny little places for dirt, grime and bacteria to get lodged. So basically pave rings require more regular cleaning, inspection and maintenance than other rings. But if extra shine is what you get, it's a small price to pay right?
Who Wears Pave Set Engagement Rings?
We all know celebrities love a bit of bling, so there's no end to the number of Hollywood stars that sport engagement rings with pave settings. One of our favourite examples is Reese Witherspoon, whose unique ashoka cut diamond is beautifully offset by tiny pave diamonds on a narrow band. Sofia Vergara also has a stunning cushion cut diamond with a very subtle halo and pave setting that we can't stop staring at any time she hits the red carpet. Most recently, Twilight actress Ashley Greene has been sporting a super elegant oval diamond with a pave band.