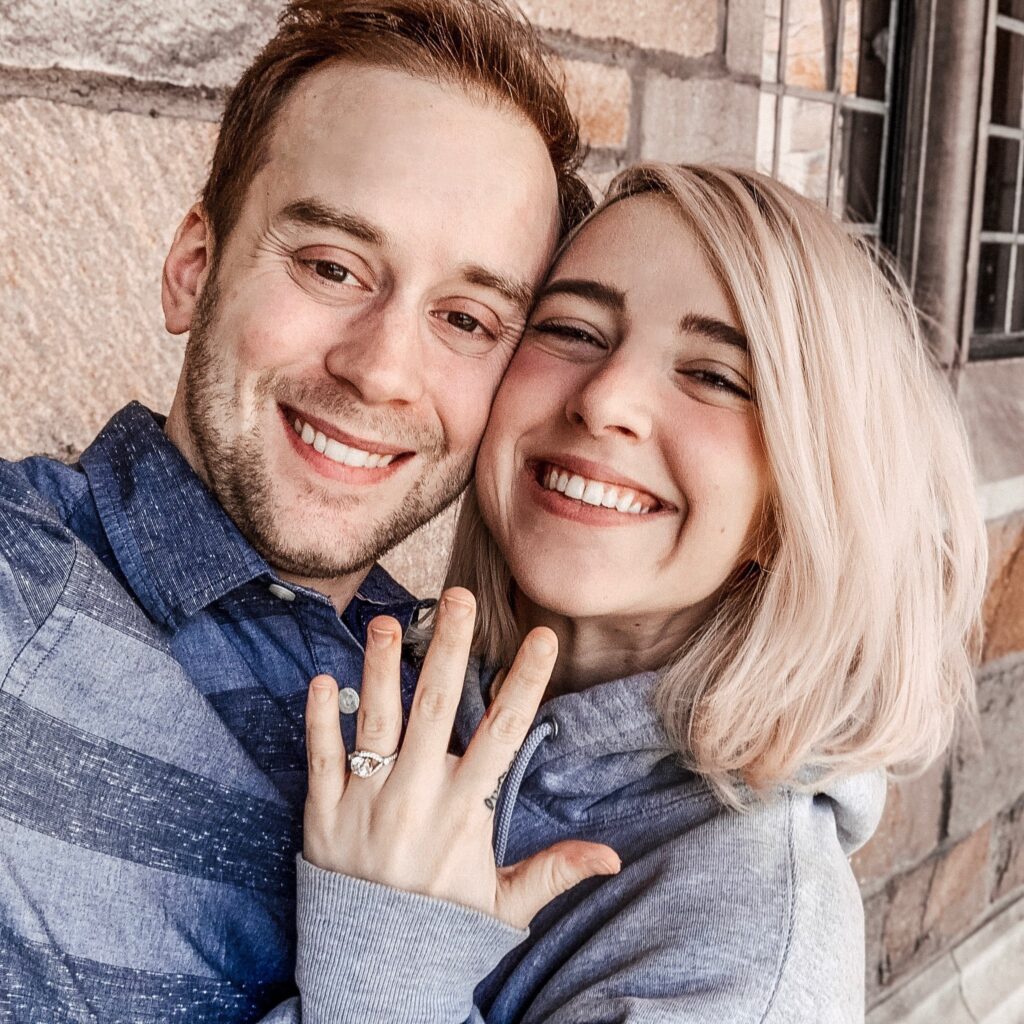 Source: Twitter
Tessa Netting, the popular YouTuber, recently got engaged to her long-time boyfriend, Joe Moses. But the real story here is the engagement ring.
The Harry Potter-inspired engagement ring. Yes, you read that right.
Tessa, who is a self-proclaimed Harry Potter fanatic, was given a ring that is simply oozing with magic. Here's everything you need to know.
How did Joe propose to Tessa?
While Tessa and Joe have been together for over seven years, the proposal was a long time coming. 
In fact, Joe had proposed to Tessa seven times before finally getting the answer he was hoping for. Thankfully, he got his yes, she got her ring and they both got their happily ever after.
What does Tessa Netting's engagement ring look like?
Tessa' ring features a vintage-inspired design with a round center stone and a halo of smaller diamonds around it. The band is made of white gold and has intricate detailing that adds to its elegance and charm.
While it's radiating with diamonds from front to back, and you could see the central diamond from the opposite side of a Quidditch pitch. The round diamond is approximately 1.5 carats and has excellent clarity and color. The halo of smaller diamonds around the center stone adds to its brilliance and sparkle. But despite its sparkling glory, the main aspect of this ring that makes it a winner is the detail.
On either side of the ring, the jewelers expertly crafted the gold band to take on the form of the Deathly Hallows. Look closely enough, and you can even find some Snitches embedded into the ring.
Who designed the ring? 
Tessa's engagement ring was designed by Sofia Valle, a Los Angeles-based jewelry designer. Sofia is known for her unique and beautiful designs that are inspired by vintage and classic styles. Her attention to detail and her passion for creating beautiful and unique jewelry have made her one of the most sought-after designers for out-of-the-box thinkers.
She worked closely with Joe Moses to create a ring that would be perfect for Tessa. 
The resulting ring is exactly that. Perfect.
How much did Tessa Netting's engagement ring cost?
Tessa Netting's engagement ring is the talk of the town, and naturally, people are curious about the cost. 
Well, the cost of an engagement ring varies widely, and there is no one-size-fits-all answer. 
According to The Knot, the average cost of an engagement ring in the US is around $6,000. However, Tessa and Joe's ring will most likely have cost significantly more. We estimate the cost to be around $20,000.
It's clear that Joe put a lot of thought and effort into choosing the perfect ring for Tessa, and it paid off. It's a ring that will undoubtedly be treasured for years to come and will always hold a special place in Tessa's heart.