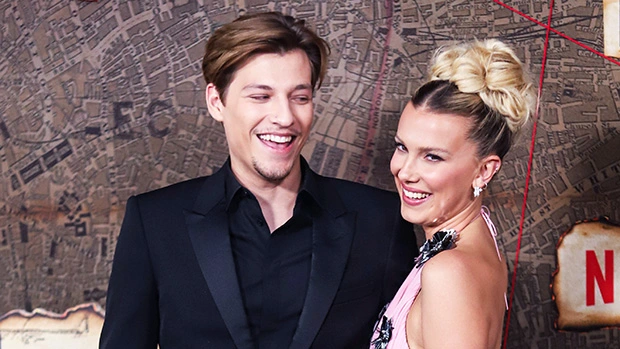 Stranger Things, Stranger Rings…
Millie Bobby Brown — the 19-year-old actress we've come to love in Enola Holmes and Stranger Things — is engaged and we need to talk about it.
On Tuesday 11th April, Millie took to Instagram to announce her engagement to boyfriend Jake Bongiovi with a sweet black-and-white beach photo, a Taylor Swift lyric and a stunning cushion-cut diamond.
No-one saw it coming, but we're all here for it. 
Is Millie Bobby Brown engaged?
While the actress didn't explicitly say "I'm engaged", she didn't need to.
The sparkling diamond ring on her wedding finger, romantic beach image and cutesy caption say it all. She quoted Taylor Swift's Lover "I've loved you three summers now, honey, I want 'em all"… which is about as engagement announcement-y as quotes come.
What does Millie Bobby Brown's engagement ring look like?
While close-up images of the ring haven't been released yet, we can speculate from the images we have.
And we're definitely going to do that. Our expert has cast an eye over the pictures and come up with the following.
The stunning sparkler appears to be a halo engagement ring. As the name suggests, a halo engagement ring is a ring with a central diamond or gemstone that is surrounded by a "halo" of smaller diamonds or gemstones. Halos are very popular, a great way to add additional sparkle to a design. The smaller stones are usually set closely together to create a sparkling frame around the centre stone, which can make it appear larger and more brilliant.
The sparkler appears to feature either a brilliant- or cushion-cut centre stone.
Brilliant cut diamonds are timeless, super classic and will never go out of style, but cushion-cut  diamonds can offer a softer, more romantic look. They also hide imperfections better than other shapes and provide a unique vintage style. We won't know until we get a better look, but either way, it's a stunner.
The rock looks to be between 3-5 carats: a ring fit for a superstar.
How much is the ring worth?
If Millie's ring is around 3 carats in size, its value is most likely around $75,000.
But if the diamond is larger, for example up 5 carats, it could be worth closer to $150,000, depending on the quality of the stone.
We don't yet know who the designer behind Millie's engagement ring is, but given Jake Bongiovi's superstar family (he's the son of the one and only Jon Bon Jovi) we're sure it'll be a designer known for their incredible craftsmanship and design.
It's not actually the first time engagement rumors have flown: back in August 2022 the couple were spotted out and about in NYC. Eagle eyed fans spotted a ring on her wedding finger back then, albeit, much smaller than the cracker she's adorning now.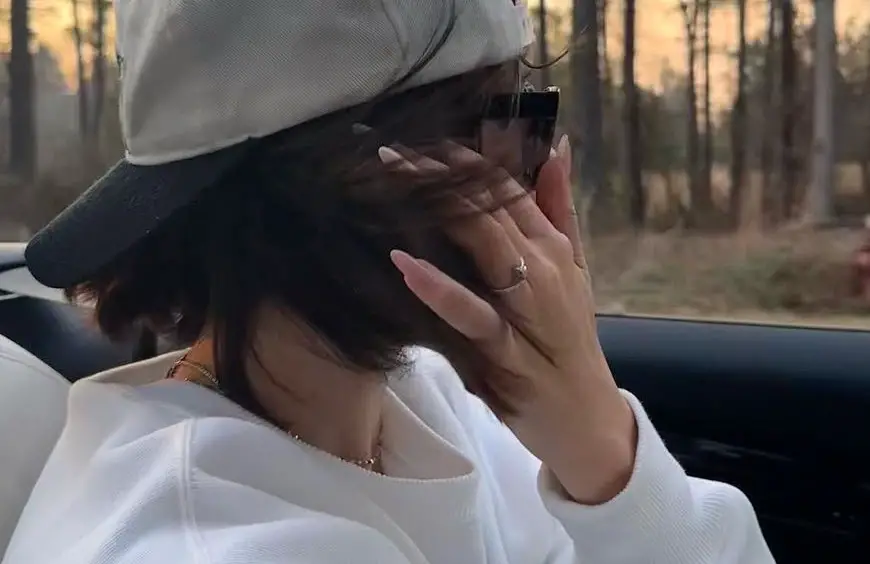 The surprise engagement has fans in a tiz, but if there's one thing we can all agree on, it's that the stunning engagement ring is a show-stopping piece of jewelry that perfectly suits the young star.
Congratulations to Millie and Jake on their engagement!
We will update this post when we know more, so be sure to check back soon.