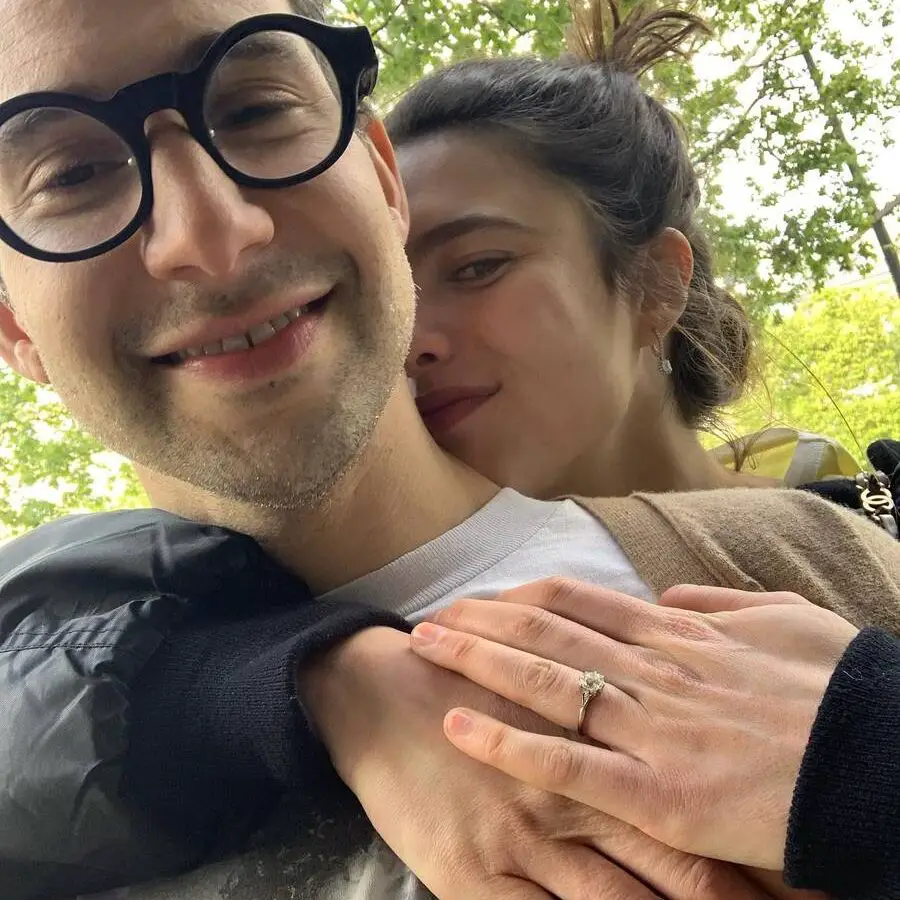 Just in: the entertainment world's coolest couple Margaret Qualley and Jack Antonoff just got married. If you don't yet know them, then get to know. Qualley, an actress, was nominated for multiple awards for her performance in Maid, and music mogul Antonoff won 2022's Grammy Award for producer of the year. 
Margaret set tongues wagging when she was spotted flaunting a diamond ring on the Cannes Film Festival 2022 red carpet.. And the rumour mill was correct. The actress later confirmed the happy news on her Instagram, by showing off a beautiful, delicate ring that has a vintage quality.
Here's everything you need to know about the stunning round-cut engagement ring.
What Does Margaret Qualley's Engagement Ring Look Like?
Margaret's engagement ring features a 4ct round cut diamond. Prized for their brightness and brilliance, round cut diamonds are the most iconic diamond shape and account for more than 70% of the diamonds sold in today's market. The perfect choice for an engagement ring, they represent eternal love and everlasting commitment.
Sat on what appears to be a white gold or platinum band, the centre stone is in a solitaire setting — a simple yet elegant ring design that uses metal prongs to hold the stone in the centre of the ring. It allows the centre diamond to take centre stage.
Speaking of diamond, Margaret's ring is probably around 4 carat. Big n the real world, but smallish by celebrity standards. But then again, the overall design falls into a celebrity engagement ring trend that has been emerging over the last few years: the understated engagement ring. Why go big when you can go small? Others who believe small is beautiful include Emma Stone, Jennifer Lawrence and Rooney Mara. All in, we'd say it's a pretty good crowd to be a part of.
Who Designed Margaret's Engagement Ring?
While it's not been confirmed, we have our theories on who designed Margaret's engagement ring. Our first thought was Chanel simply because Margaret is an ambassador of the fashion house. She wears the brand almost exclusively on the red carpet but Chanel doesn't seem to have anything quite as classic as the design. So, we've crossed that off.
Margaret did post a photo on Instagram with her fiancé showing off the ring. A comment on the post from Lang Antiques sparked a thought. The vintage emporium based in San Francisco said, "Look at that cutie vintage ring too!!!! 😍😍😍"
Lang Antiques has hundreds of vintage rings in their inventory: Lang seems to know with certainty that it is vintage… could this be insider knowledge?