Canadian Youtuber and podcaster, Lauren Riihimaki (AKA LaurDIY) is engaged to Jeremy Lewis. We love how INTO their engagement this couple is. There is literally several hours of video covering their engagement on Youtube. But back to the ring…
A 3-carat brilliant-cut diamond solitaire. Elegant four-claw white gold setting with a yellow gold band. That diamond is VVS1!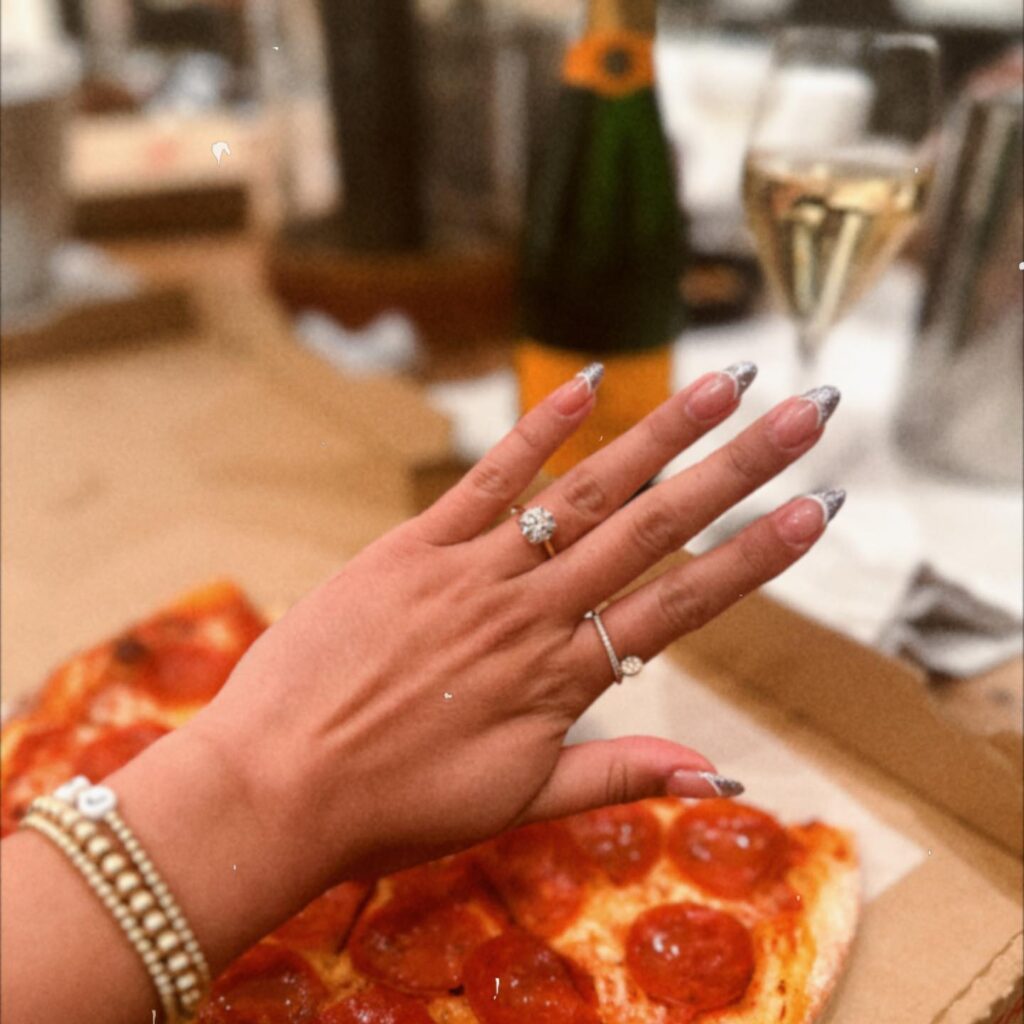 They share so much information, and props to them for doing so, in their podcast… all about finding the right vendor, how to match the band color and the diamond, budget, matching stone size to hand – Exactly everything that should be considered when buying a ring.
On Lauren's main youtube channel, she goes into depth about the ring design. One aspect we really appreciated was how Lauren prefers traditional yellow gold jewellery but they decided to dip the prongs in white gold to maintain the purity of the light reflected through the VVS1 diamond. Did we mention that's a three-carat diamond by the way? Swoon.