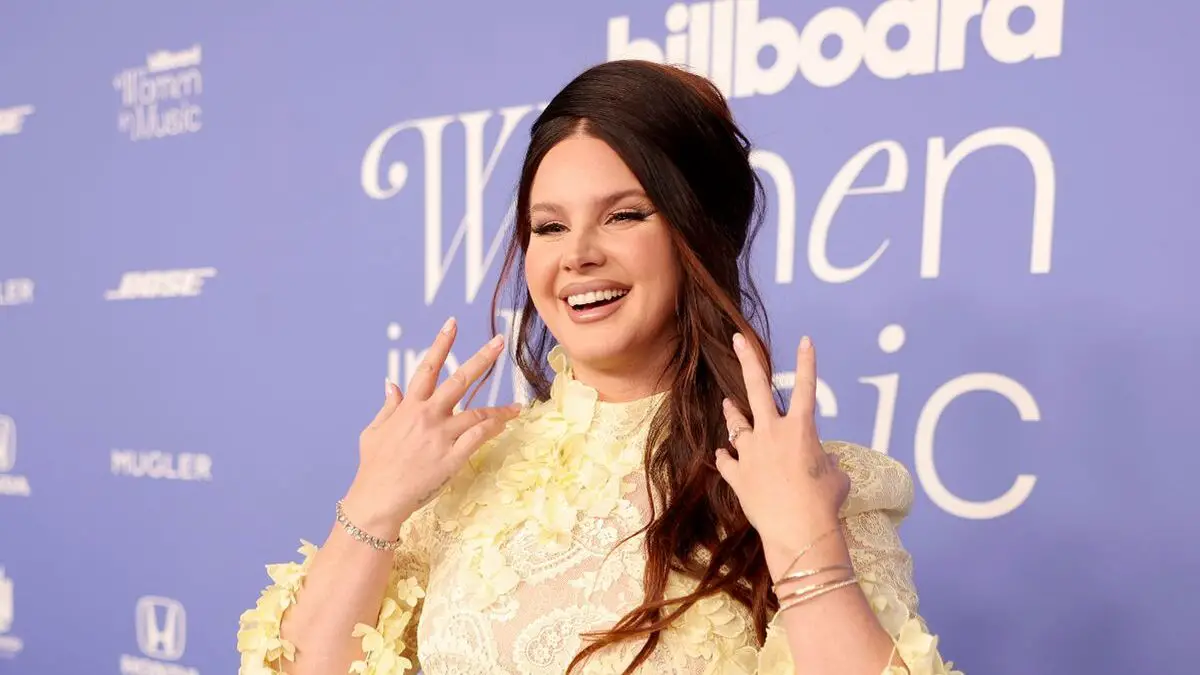 Ladies and gentlemen, hold onto your heart-shaped sunglasses and get ready to step into the enchanting world of Lana Del Rey's engagement ring.
Lana, the queen of melancholic melodies and vintage vibes, has captured our attention once again with a rock on her finger that's bigger than her signature flower crown. 
We've got everything you need to know about Lana's three-stone engagement ring from her fiancé Evan Winiker. So, grab a velvet seat, turn up the nostalgic tunes, and prepare to be dazzled.
What kind of ring is Lana Del Rey's engagement ring?
While the "Born to Die" singer has only made a few public appearances with her beau, she couldn't help but show off her dazzling engagement ring on the red carpet at the Billboard Women in Music Awards Show earlier this year. And oh, how thankful we are for a glimpse.
The ring is a true masterpiece that perfectly embodies her ethereal style and old Hollywood glamor. 
Rey's ring is a stunning three-stone design, one of the most meaningful approaches to engagement rings in 2023. The three stone engagement ring design was first spearheaded by DeBeers, who put forth the symbolism of 'past, present and future'. The two stones either side of the center stone are the past and future, while the bigger one in the middle is the present. 
For the religiously inclined, this could also be interpreted as the father, son and holy spirit. 
Or they could just be, you know, three pretty stones.
The centerpiece of Lana's ring is a mesmerizing round cut diamond. Known for its romantic and vintage appeal, the round cut offers a timeless look. It's flanked by two smaller cut diamonds, complementing one another while allowing the centre stone to be the focal point.
Meghan Markle famously accepted a similar three-stone ring from Prince Harry in 2017, which included two stones that once belonged to Princess Diana.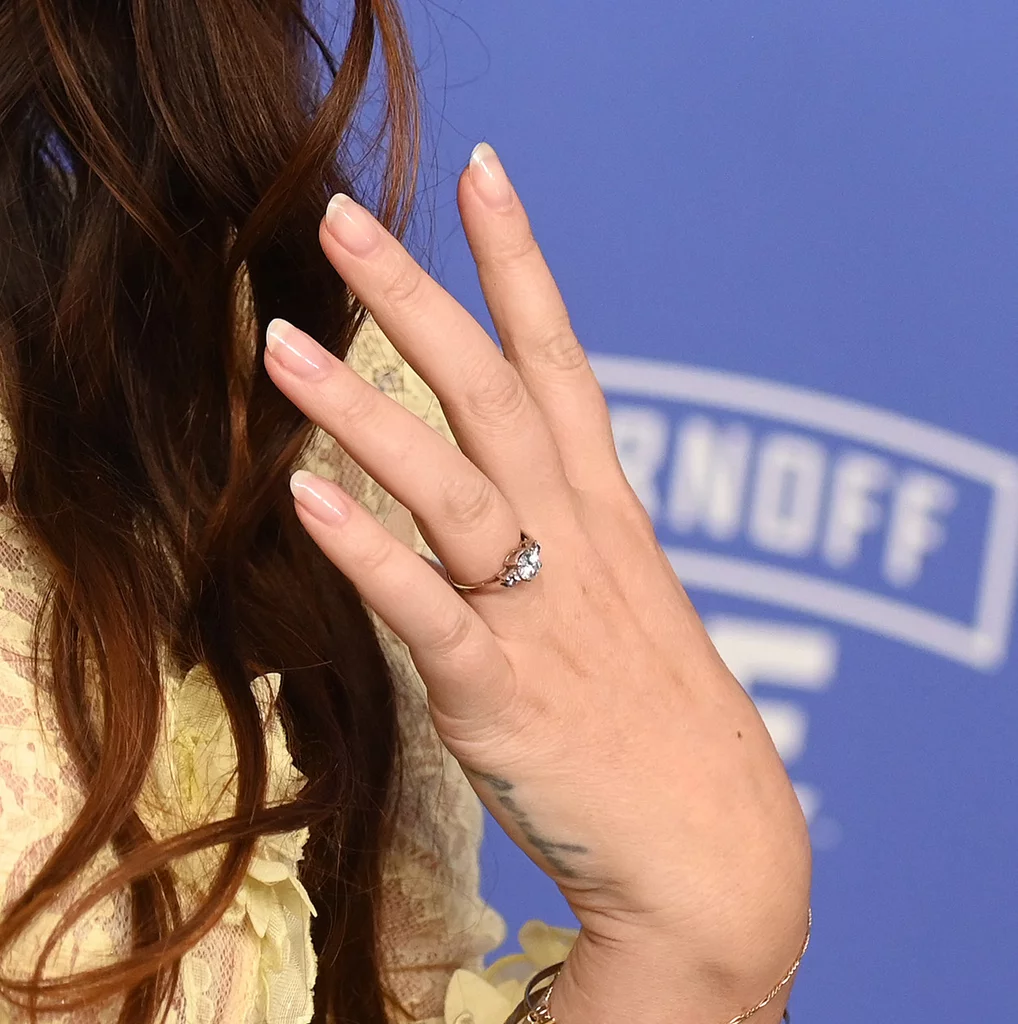 Source: Getty
How much did Lana Del Rey's engagement ring cost?
The exact cost of Lana Del Rey's enchanting engagement ring has not been publicly disclosed. 
However, considering its stunning design, high-quality materials, and the renowned jeweler involved, it is safe to say that the ring comes with a significant price tag.
We'd estimate that the ring cost around $100,000.
It is important to note that the value of an engagement ring extends far beyond its monetary worth. The true value lies in the love, commitment, and sentiment it represents. For Lana Del Rey, her engagement ring is a cherished symbol of the profound connection and devotion shared between her and her partner.
While we may not know the exact cost of Lana Del Rey's engagement ring, one thing is certain: it serves as a stunning reminder that love knows no bounds. May it continue to sparkle as a symbol of everlasting love and ignite our own dreams of romance.