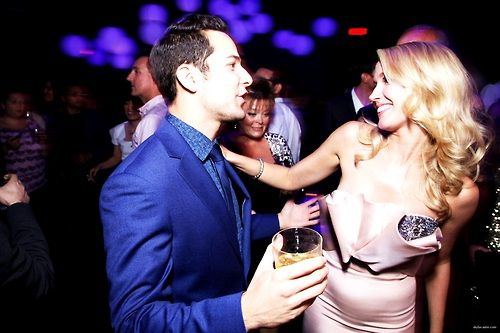 Every week we pick the best and worst engagement rings to emerge from the land of the rich and famous. Over the holidays, two blushing blonde actresses said 'yes' to two very unique rings…
Engagements happen on a daily basis in showbusiness. Naturally, every bride – whether famous or not – thinks that their own engagement ring is the most beautiful in the world. The rest of us, however, may or may not feel the same. We scour the web every week for the latest celebrity engagement news, and choose what WE feel are the best and worst. It's all done in the spirit of fun, we mean no harm – and of course we wish the best to all of the happy couples! Here are our picks for this week…
The Best… Julia Stiles
She found on-screen love a long time ago alongside Heath Ledger in 90s teen comedy Ten Things I Hate About You, but now Julia Stiles has found her off-screen life partner too. Her cameraman boyfriend Preston Cook popped the question on Christmas Eve (cute!) in Colombia, with the actress later calling it the 'best Christmas ever.' The couple have been together since last year, when they met on the set of 'Go With Me.' Looks like they're going with each other forever now!
So what about the ring? Well, prepare to be amazed. There is no giant flawless diamond, no platinum band, no diamond encrusted setting. That's right, Julia wears a sweet and simple round brilliant diamond on a rose gold band. The diamond sits in a bezel setting which, we have to say, we've never seen on any celebrity before. It's super safe, ultra practical and the most low-key (yet still stylish) ring we've seen, well, ever.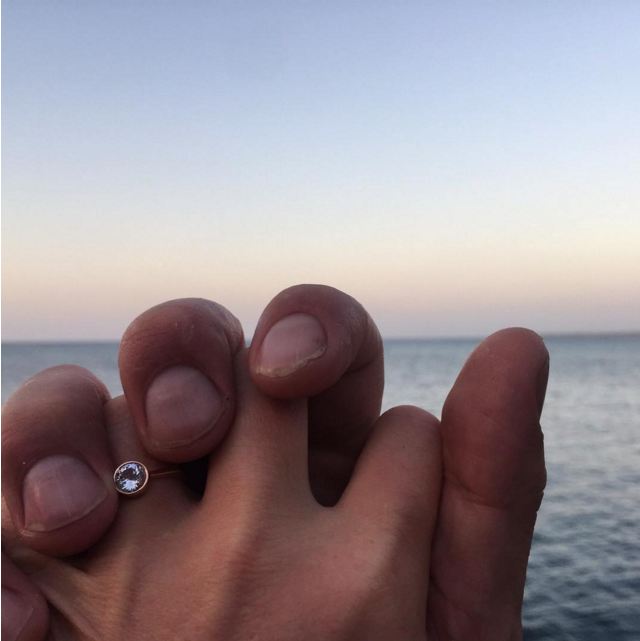 Our verdict: A celebrity with a simple, practical ring? We never thought we'd see the day! Julia claims the 'best of the week' title purely because of the breath of fresh air she's given us… and because it's a pretty nice ring too, of course. It may have a no-fuss design but it's contemporary, elegant, and timeless. We like.  
The Worst… Anna Camp
Anna Camp and Skylar Astin have been lighting up movie theatres for the last few years as part of the cast of the Pitch Pitch Perfect film franchise. Well in case you hadn't heard already, they're also dating in real life and have been since 2013. Now however, things have stepped up a gear.
The loved up couple were on vacation in Hawaii last weekend, regularly updating their followers will lust-worthy snaps of the stunning landscape and their fun-filled adventures. Just as the holiday was coming to an end however, Skylar had a surprise in store. The pair simultaneously posted an Instagram pic of them looking extremely excited, with a stunning ring on Anna's finger. The caption was 'He asked. I said yes!'
The ring? We could talk about it for a while. It's a cushion cut sparkling diamond on what looks like a rose gold band (we see a trend appearing in Hollywood), with a delicate halo setting. Basically, we want it.
Our verdict: There's no denying that this ring is incredibly beautiful. The cushion cut is all the rage in Hollywood right now, and the rose gold and halo setting puts it at the pinnacle of engagement ring style for 2016. To be honest, any other week this ring would have won hands down, but Julia just took us by complete surprise! Sorry Anna 🙁