Every week we pick the best and worst engagement rings to emerge from the land of the rich and famous. This week, a bride-to-be says goodbye to a stunning ring, while another newly engaged – we think? – reality TV star shows off her rock. Our picks may just surprise you…
Engagements happen on a daily basis in showbusiness. Naturally, every bride – whether famous or not – thinks that their own engagement ring is the most beautiful in the world. The rest of us, however, may or may not feel the same. We scour the web every week for the latest celebrity engagement news, and choose what WE feel are the best and worst. It's all done in the spirit of fun, we mean no harm – and of course we wish the best to all of the happy couples! Here are our picks for this week…
The Best… Courtney Cox
Everyone's favourite clean-freak from Friends (and more recently everyone's favourite cougar from Cougar Town) Courtney Cox sadly ended her engagement to Snow Patrol's Johnny McDaid recently. The pair had a whirlwind romance for 6 months – after being introduced by Ed Sheeran, of all people – before getting engaged in June 2014. If media reports are to be believed, the break-up was over a wedding argument, and Courtney desperately wants to try to work things out.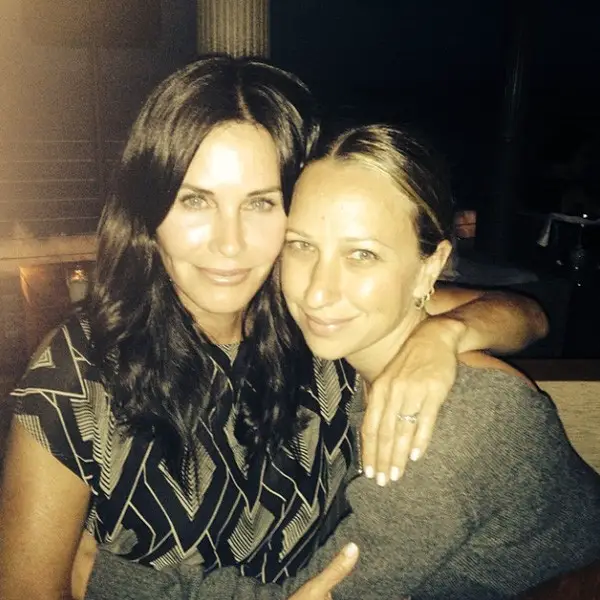 And the ring? It was designed by Jenny Meyer, jewellery designer and wife of fellow Hollywood star Tobey Maguire, and it's a beauty. An emerald cut diamond sits on a pave platinum band with a stunningly simple, modern setting. Meyer seems especially proud of the creation, which she is said to have personally designed for Courtney. She noted on Instagram in a picture of her and Courtney 'I guess he liked it so he put a Jenny Meyer ring on it!'
Our Verdict: Courtney and Johnny were introduced by Ed Sheeran – the master orchestrator of countless romantic proposals thanks to his sweet acoustic love songs. How could this possibly have ended, and how could Courtney possibly give up this ring? It's contemporary, stylish, expertly crafted, and in general something we'd seriously consider losing a digit for.
The Worst… Kris Jenner
Kris Jenner is a well known face to just about everyone on the planet who has a TV or access to the internet; she's the 'momager' of the Kardashian clan, and the reason why Kim Kardashian and her various siblings are a household name. Her marriage to Bruce Jenner (now known as Caitlyn after coming out as transgender) ended in 2014, and for the last year or so she has been spotted out and about with business executive Corey Gamble. Recently, tabloids went wild when she was photographed sporting a GIANT rock on a certain finger… along with Corey, who had a similar blingy ring on his finger too! While no official announcement has been made, the celebrity world is expecting one any day now as a sure thing.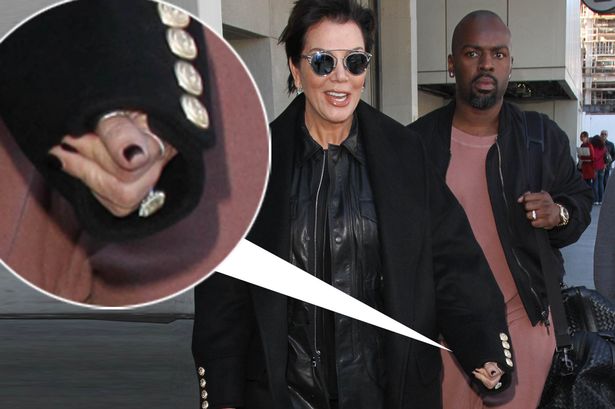 But what about the ring? Well since there's been no 'official' announcement there is no 'official' photograph as of yet, but the few sneaky snaps we have seen show that it's huge. Our bet is a large cushion cut diamond (maybe a yellow diamond?) with a split shank, covered in pave diamonds – by which we mean, every single millimetre of that ring will sparkle. As for Corey, he wears a somewhat more low-key (by comparison) diamond encrusted band.
Our Verdict: Don't get us wrong, we have nothing in particular against the Kardashian clan (Klan?). But the fact that they're EVERYWHERE kind of makes us bore of their antics easily. So when another Kardashian comes along with another giant rock of a ring, it's just a little passe for our tastes. Also, that thing is so huge it's bound to catch on clothes, door handles, and just about everything else at any opportunity. Not for us – sorry Kris.