Every week we pick the best and worst engagement rings to emerge from the land of the rich and famous. This time we're taking a look at the world of American sports, which has seen a spate of engagements recently…
Engagements happen on a daily basis in showbusiness. Naturally, every bride – whether famous or not – thinks that their own engagement ring is the most beautiful in the world. The rest of us, however, may or may not feel the same. We scour the web every week for the latest celebrity engagement news, and choose what WE feel are the best and worst. It's all done in the spirit of fun, we mean no harm – and of course we wish the best to all of the happy couples! Here are our picks for this week…
The Best… Rosa Mendes
If you don't know Rosa Mendes from the reality show Total Divas, you'll definitely know her as one of the top female WWE wrestlers. She's also a former model and has trained in kickboxing, Muay Thai and Brazilian Jiu-Jitsu (a lady of many talents). Her fiance is Bobby Schebenski, owner of clothing label Black Craft Cult, and the pair are set to welcome their first child early next year.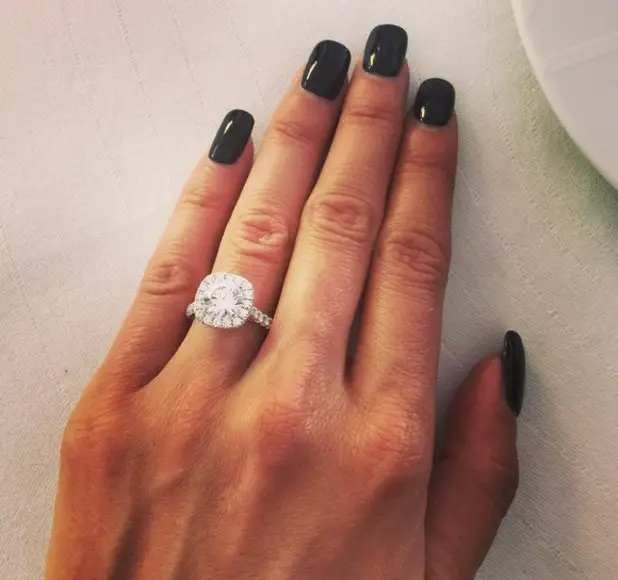 Despite the impending arrival, Mendes says Bobby's proposal was a complete surprise. She's keeping the details strictly under wraps, but we do know it happened while they were on a romantic break in Paris. Sounds beautiful! Rosa has, however, shared a picture of her absolutely jaw-dropping ring.
This rock features a huge central round-cut diamond surrounded by a halo of smaller stones, with a band of – you guessed it- even more diamonds. We can only imagine what this baby must have cost, but we're guessing the figure has at least four zeros. We hope Rosa doesn't wear it into the wrestling ring, because that thing could cause serious damage!
Our verdict: Although it may be larger than life, Rosa's ring still has just the right amount of elegance and design simplicity so that it's not too tacky. Kudos to Bobby.
The Worst… Hannah Davis
You may not know Hannah Davis by name – she's a well known fashion model and a regular on the cover of the Sports Illustrated Swimsuit Issue – but you will know her fiance; none other than New York Yankees star Derek Jeter. The eternal bachelor finally found the right woman for him around 3 years ago, but the couple kept their relationship as secret as possible until recently.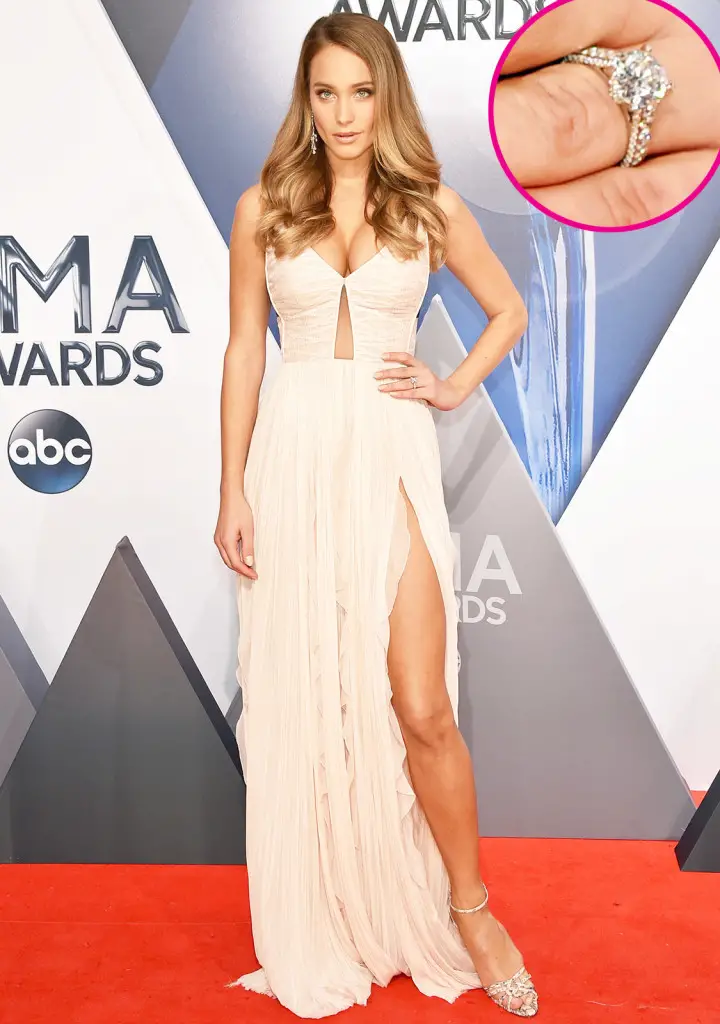 Although it's never been confirmed, most people speculate that Derek waited until his retirement from professional baseball to pop the question so that he could focus on being a great husband (and we're guessing in a few years time a great father too).
According to jewellery experts, the ring is estimated to be worth anywhere between $350k – $450k. It's a round-cut centre diamond that's at least 4 or 5 carats, set in either platinum or white gold (our money's on platinum). The top AND sides of the band and setting also got the pave treatment. One word: wow.
Our verdict: While overall it's a beautiful piece, there's a little bit of pave overload going on. Sure, it's worthy of a swimsuit model, but it's a little too much for us. Sorry Hannah!