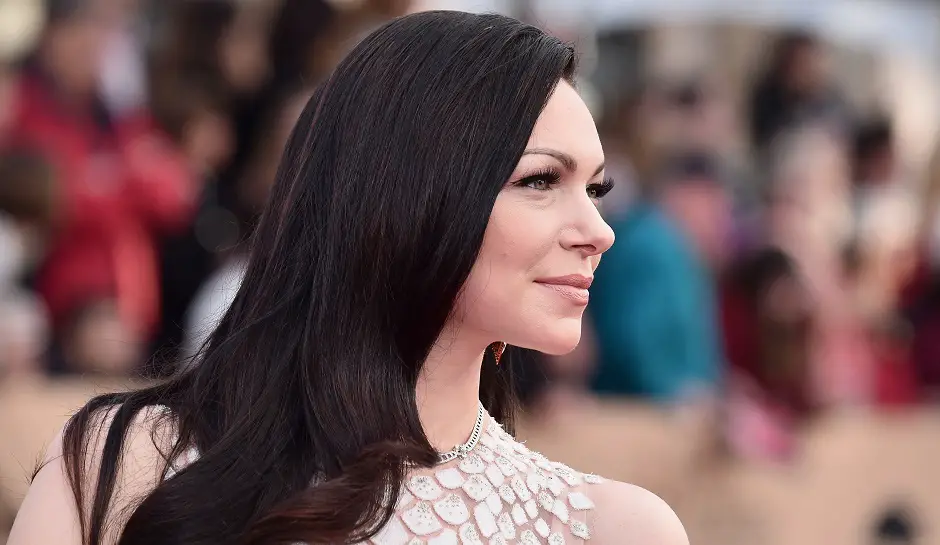 Every week we pick the best and worst engagement rings to emerge from the land of the rich and famous. This week, two cast members of the same TV show got engaged in one week! Welcome to the Orange is the new Black edition of our weekly ring wars…
Engagements happen on a daily basis in showbusiness. Naturally, every bride – whether famous or not – thinks that their own engagement ring is the most beautiful in the world. The rest of us, however, may or may not feel the same. We scour the web every week for the latest celebrity engagement news, and choose what WE feel are the best and worst. It's all done in the spirit of fun, we mean no harm – and of course we wish the best to all of the happy couples! Here are our picks for this week…
The Best: Laura Prepon
Laura Prepon is best known for her roles in two TV shows that couldn't be more different; she starred as Donna in That 70s Show, the next door neighbour and girlfriend of protagonist Eric Forman, and more recently as Alex, a former drug dealer serving time in Litchfield Penitentiary in Netflix series Orange is the New Black. She started dating her husband-to-be, fellow actor Ben Foster in the second half of 2015. He's starred in a variety of high profile theatre productions and plenty of movies, although you'll probably recognise him as Six Feet Under's Russell Corwin.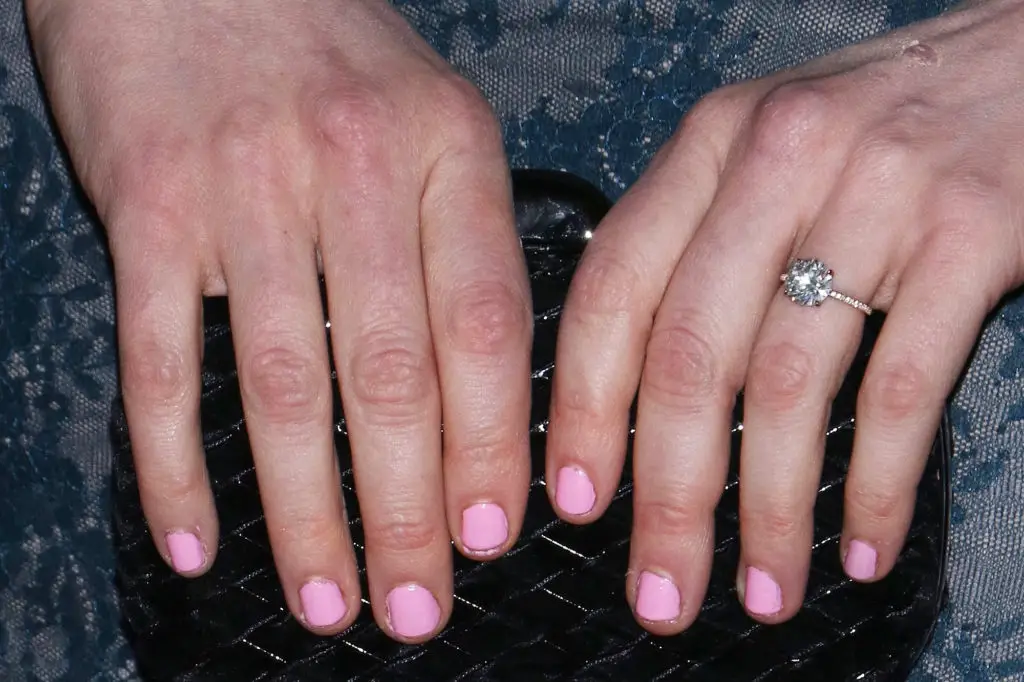 The private couple haven't revealed details about how they met or how Ben proposed. In fact it seems like they didn't even tell their friends, because Ashton Kutcher made a point of telling her how upset he was to find out the happy news on the internet instead of from the couple… and did so on live television! Laura let her ring shine bright on the red carpet at the premiere of her latest movie, The Girl on the Train, as a low-key public announcement.
So what's the bling like? It's a fabulously simple round brilliant diamond, in a minimal prong setting, on a gold band with micropave diamond studs. That's it – nothing fancy, just simple and elegant.
Our Verdict: We love it! The stone is big but not huge, and the other minimalist details make it a thoroughly classy affair that suits both everyday wear and special occasions. An all round winner that everyone is bound to be just a little bit envious of.
The Worst: Samira Wiley
Love is in the air on the set of Orange is the New Black, apparently. Samira Wiley, who plays the fan favourite character of Poussey Washington, also announced her engagement last week! But wait, there's a big twist…
Samira is engaged to another OITNB family member… show writer Lauren Morelli! The pair met while working on the show, and Lauren has said that it wasn't until she started writing for the show that she realised she was gay. Before dating Samira, she was married to a man.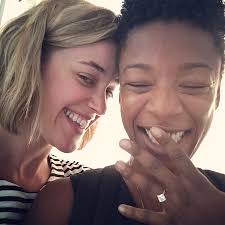 The loved up couple have been together since 2014, shortly after Morelli's divorce was finalised. They announced their big decision on Instagram, with Samira posting a selfie of them both with a dazzling ring on her finger and the sweet, one-word caption 'Yes'. Cute! Samira's parents are co-pastors at the Covenant Baptist Church in Washington D.C., which has long been known for its advocacy of LGBT rights and has been performing same-sex marriage ceremonies since 2007. We think we know where this couple will be tying the knot…
But what about the engagement ring? It's another low-key but very beautiful affair; a princess-cut white diamond, set diagonally on a gold band, on what looks like a plain gold or white gold band. Another classic choice with a contemporary twist.
Our Verdict: This one was a very tough choice, but we're going with Laura's engagement ring. Samira's is undoubtedly beautiful and we love the diagonal setting in particular, but it lacks the subtle details of Laura's and seems kind of unfinished. If we see more detailed pictures though, we'd be willing to call this one a draw.