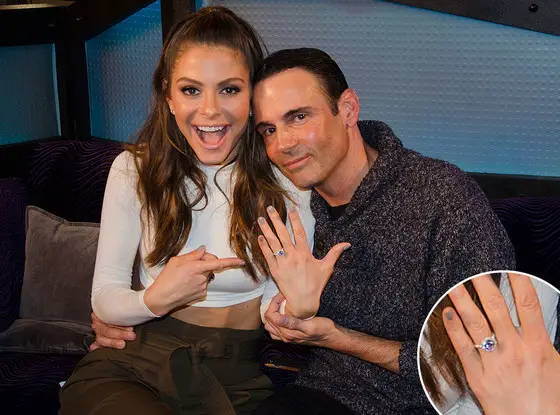 Every week we pick the best and worst engagement rings to emerge from the land of the rich and famous. This week, we take a look at two rings that couldn't be more different…
Engagements happen on a daily basis in showbusiness. Naturally, every bride – whether famous or not – thinks that their own engagement ring is the most beautiful in the world. The rest of us, however, may or may not feel the same. We scour the web every week for the latest celebrity engagement news, and choose what WE feel are the best and worst. It's all done in the spirit of fun, we mean no harm – and of course we wish the best to all of the happy couples! Here are our picks for this week…
The Best… Maria Menounos
From Greece by way of Massachusetts, Maria Menounos has been lighting up TV screens for years as the friendly face of Today, Access Hollywood, Extra, and even the Eurovision Song Contest! So naturally, it was only fitting that when her long-term boyfriend Keven Undergaro proposed, he did so on live TV!
Maria appeared on the Howard Stern show on Wednesday for an interview, so Keven decided to hijack the segment and get down on one knee. Needless to say, Maria was flabbergasted, saying 'are you freaking kidding me?!' – however, she soon said yes, thankfully.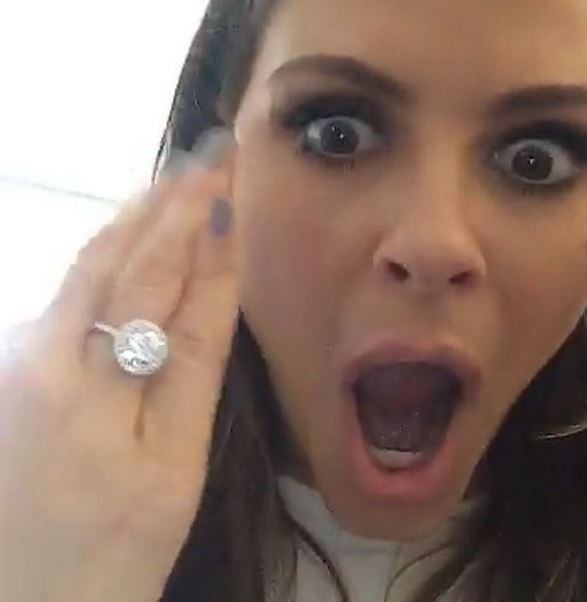 The ring is a true beauty, much like Maria. It's one of a kind,custom designed by French jeweller Jean Dousset with Keven's help. A round brilliant centre stone (a big one) is surrounded by a halo setting with a total of 220 intricately set brilliant cut diamonds, plus more on the band. According to Dousset, Keven added a signature stone underneath and chose stones with a meaningful colourful and origin for the couple.
Our Verdict: It's classic, it's personal, it's stunningly beautiful. In short, it's a winner! Keven did damn good with this one, and we're pretty jealous of Maria.
The Worst… Jillian Michaels
The Biggest Loser's take-no-prisoners personal trainer got engaged to her long term girlfriend Heidi Rhoades just a few days ago, and it's a seriously cute proposal story. As part of her reality TV show 'Just Jillian', she took her other half into a private screening room, where she showed her a montage of their relationship, their two children, and reflects on the love of her life. As Heidi watches through tears, Jillian proposes. We're not crying, we've just got something in our eye….
Back in 2012 Jillian gave Heidi a whopper of a diamond, sparking rumours of an engagement which was never confirmed. So this time around, Jillian gave herself a ring! It's an unusual and very 'Jillian' thick band encrusted all the way round with emerald cut diamonds, each one weighing a half-carat. Heidi also got a second ring this time, a thinner band encrusted with tiny round diamonds.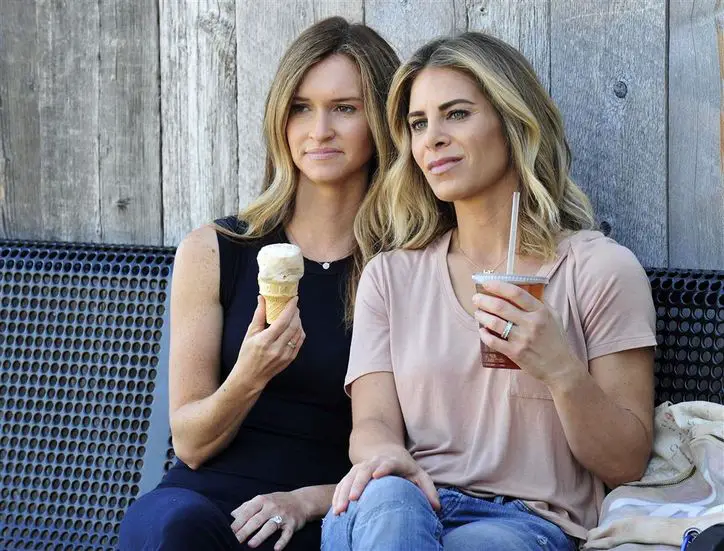 Our Verdict: It's an excellent choice for Jillian, and undoubtedly a beautiful ring for this unique couple. But Jean Dousset's impeccable, custom made design for Maria above just can't be beat this time. However, it's another stunning example of how same sex couples choose to reflect their personalities and their relationship in a pair of engagement rings. We like!