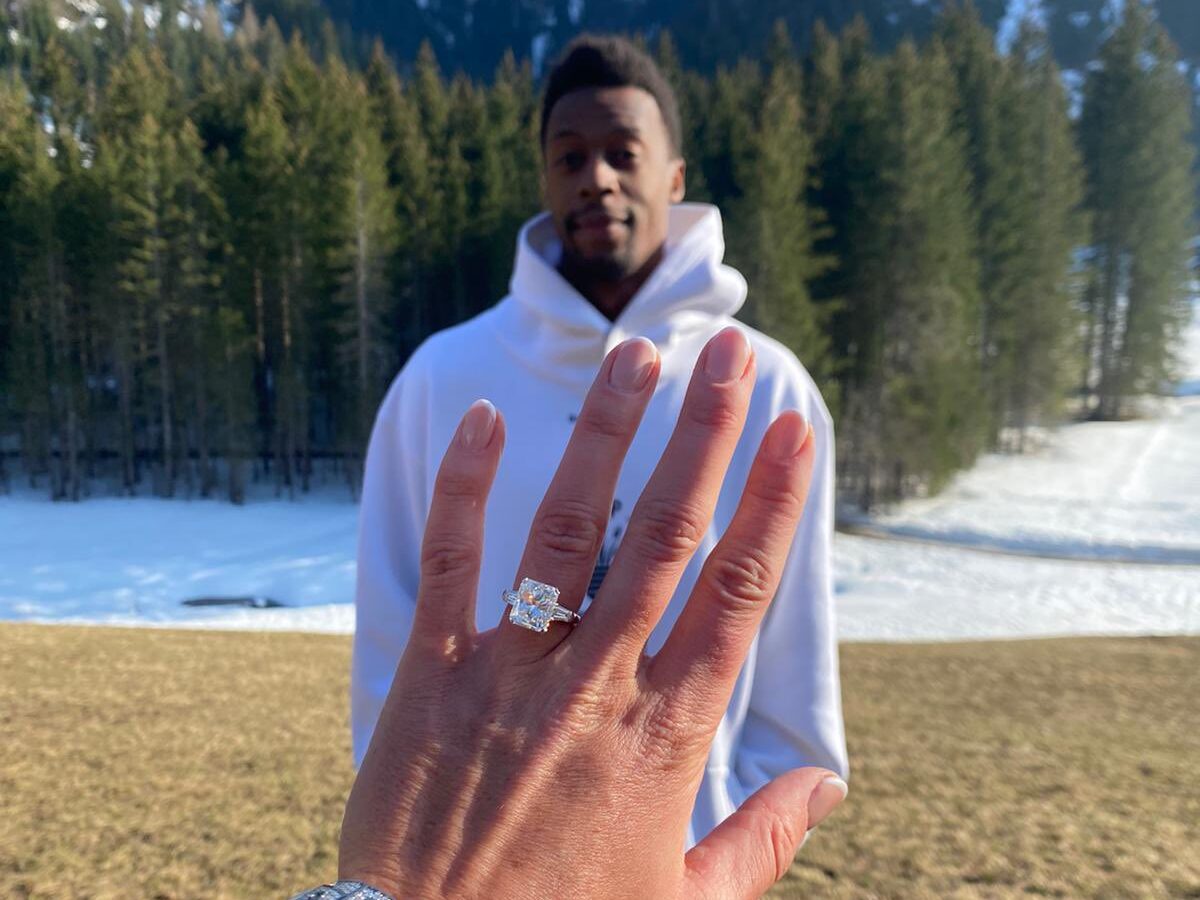 That's love, both on and off the court for tennis stars Elina Svitolina and Gael Monfils. 
The pair recently tied the knot, and we can't stop thinking about the beautiful proposal that led us to the beautiful day. The pair revealed their engagement on social media, with the Frenchman posting a picture of Svitolina showing-off her ring in the mountains and writing: 'She said YES. Madame MONFILS.'
The Ukrainian former world No.3 also posted her own picture shot of the pair together, adding: 'YES! to the beginning of our forever.'
Monfils and Svitolina have been dating since 2019 and fast became fan favorites, posting to their shared 'GEMS life' Instagram page. 
Speaking of gems, we need to talk about Elina Svitolina's engagement ring, because it's a stunner.
YES !!! to the beginning of our forever 💍🥰 @Gael_Monfils #July2021 (XV) (III) pic.twitter.com/RnHBFl9w2M

— Elina Monfils (@ElinaSvitolina) April 3, 2021
What Kind Of Ring Is Elina Svitolina's Engagement Ring?
Gael proposed with a 5.5 carat emerald cut diamond, complemented by two tapered baguette cut side stones. 
The emerald cut diamond is a popular and classic diamond shape known for its unique appearance and elegance. It is a rectangular shape with cut corners, and its facets are arranged in a step-like pattern, emphasizing clarity and showcasing the diamond's natural beauty. Emerald cuts require the utmost quality and clarity of diamond to ensure the precision and beauty of its linear facets. 
The baguette cut side stones are carefully cut to taper in width from the center towards the ends. Placing them alongside the emerald cut diamond draws attention to the center stone, making it appear more prominent and visually appealing. Together, they create a balanced and harmonious arrangement that enhances the beauty of each stone.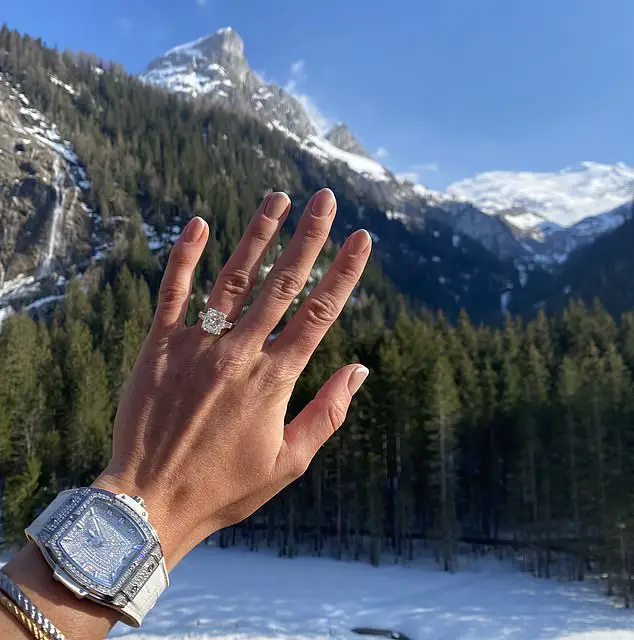 Who Designed Elina's Engagement Ring?
Elina's ring was designed by Graff, a prestigious designer based in the UK.
With a legacy spanning over half a century, Graff has established itself as a premier destination for exquisite and exceptional engagement rings.
Graff is renowned for its exceptional craftsmanship, with each engagement ring crafted by skilled artisans who possess a deep understanding of diamonds and precious gemstones. The meticulous attention to detail ensures that every ring exudes a sense of timelessness and beauty, making it a symbol of everlasting love.
How Much Did Elina's Engagement Ring Cost?
Given the 5-carat weight, we would estimate Elina Svitolina's engagement ring to cost around $500,000, and we'd say it's worth every dime. Congratulations to the happy couple.