Only the finest diamonds will do for Ol' Blue Eyes…
The love story of the iconic Frank Sinatra and his fourth and final wife, Barbara, reads like a Golden Age Hollywood movie. She was a showgirl and he was, well, Frank Sinatra, when they met through Barbara's then husband, Zeppo Marx in 1972. Both had been married more than once before, but this was the longest lasting union for both of them – they remained married until Frank's death in 1998.
The proposal was in characteristically suave Sinatra style. After four years of dating, Barbara gave Frank an ultimatum; propose or watch her walk away forever. So he sent a driver to pick her up in Las Vegas and take her to the airport, where a plane was waiting to fly her to Chicago. Once there, she was whisked away to Frank's hotel suite. She found the bed covered with flowers and diamonds, and he told her to pick the one she wanted.
Barbara chose a dazzling diamond and had it set into a ring, but still wanted Frank to propose the old-fashioned way. He dropped the ring into a glass of champagne and gave it to her, and she said 'you pick the ring to put it on'. He slid it onto her ring finger, and the rest, as they say, is history.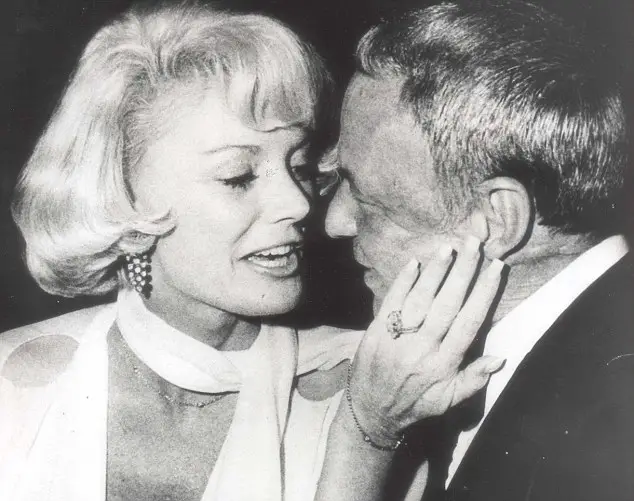 Barbara passed away last year at the age of 90, and since she had full control over most of Frank's material possessions and name, it's only now that we're finally getting a glimpse into the private life of this glamorous pair. December 4th saw the first auction of items from the couple's personal collections, among them Barbara's stunning engagement ring from the above story. And if the engagement ring of your dreams is a big, glamorous diamond worthy of a Hollywood screen siren, you'll love it.
Barbara's ring is a 20.6 carat emerald cut diamond (and at that size, it has to be flawless quality) with two smaller trillion cut diamonds either side. Each stone is held in place with delicate prongs so that all you can see is dazzling diamond, and it all rests on a platinum band. This fabulous engagement ring was expected to fetch between $1 million and $1.5 million, but exceeded everyone's expectations and was eventually sold for $1.7 million.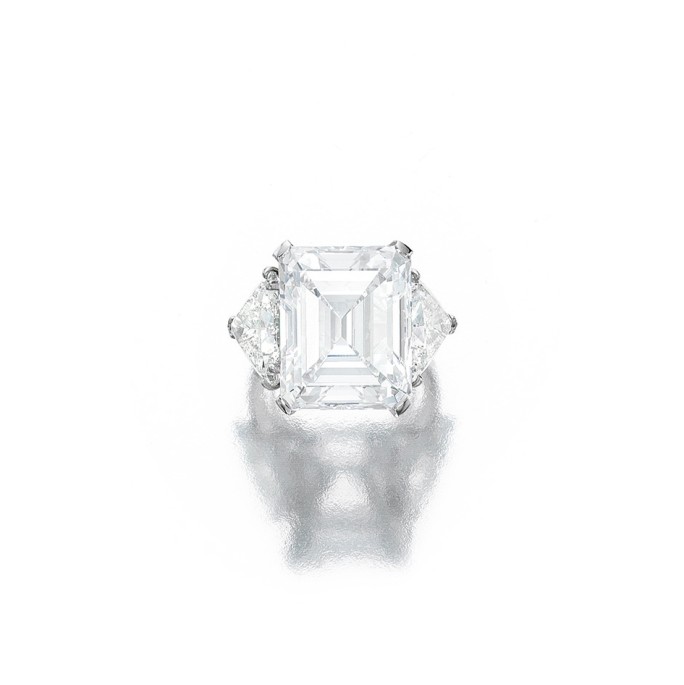 Other auction items from the couple's life included artwork, items from their various homes and more pieces from Barbara's jewellery collection. If you ask us though, the engagement ring was the best of the bunch.