Every week we pick the best and worst engagement rings to emerge from the land of the rich and famous. In this edition, a bachelor alum and a basketballer's son present some new bling…
Engagements happen on a daily basis in showbusiness. Naturally, every bride – whether famous or not – thinks that their own engagement ring is the most beautiful in the world. The rest of us, however, may or may not feel the same. We scour the web every week for the latest celebrity engagement news, and choose what WE feel are the best and worst. It's all done in the spirit of fun, we mean no harm – and of course we wish the best to all of the happy couples! Here are our picks for this week.
The Best: Tenley Molzahn
If you're a fan of The Bachelor, you'll probably recognise Tenley Molzahn. The Oregon-born dancer starred in season 14 of the show with bachelor Jake Pavelka and made it to his final two ladies, but he picked Vienna Girardi over her. She also appeared in spin-offs Bachelor Pad and Bachelor in Paradise, where she began an on-off relationship with fellow contestant Kiptyn Locke.
Having said goodbye to her reality TV love search in 2015, Tenley met and hit it off with Taylor Leopold off-screen. The happy couple have been quietly dating for two years now. One of the biggest advantages, according to Tenley, was that he had no idea who she was – they could both start from the beginning, and it worked. On a breezy day at the beach back in January, he proposed and she, of course, accepted.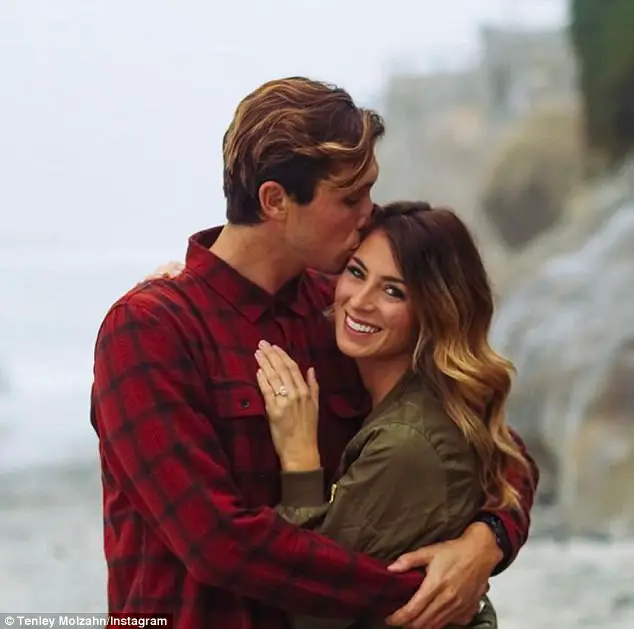 So, what's the ring like? In a word, beautiful! Created by Lyles, Tenley's ring is a sizeable round diamond and looks to have accent stones, possibly baguette diamonds, on either side. The band is yellow gold for a classy finish. We love it!
Our Verdict: Tenley's Molzahn's engagement ring will never go out of style, we guarantee. It's subtle and traditional but still looks contemporary, and it looks super stylish from every angle too. A+ from us!
The Worst: Radina Aneva
Can't place the name Radina Aneva? That's because she works behind the scenes at Twentieth Century Fox instead of starring in movies. You do know her new husband-to-be, however; basketball star Jeffrey Jordan, the eldest son of superstar player Michael Jordan. Jeffrey and Radina have been quietly dating for quite a while now, and from their social media feeds, we can safely say that they're a seriously cute couple.
The loved-up couple actually got engaged last November, while on vacation in Hawaii. They enjoyed the celebrations over the holiday season, but now that the new year has kicked in, they're getting down to business planning their weddings. In the process, Radina has shared some up close and personal snaps of her stunning engagement ring.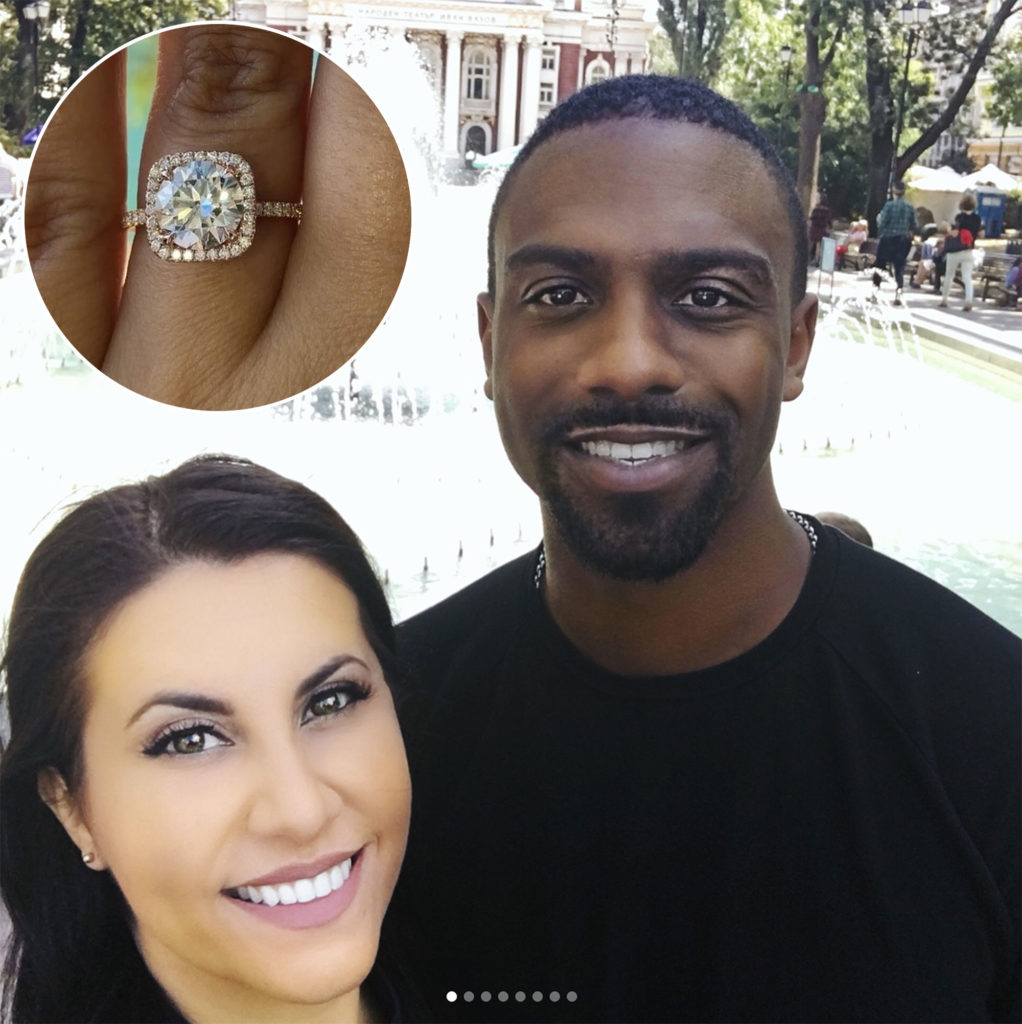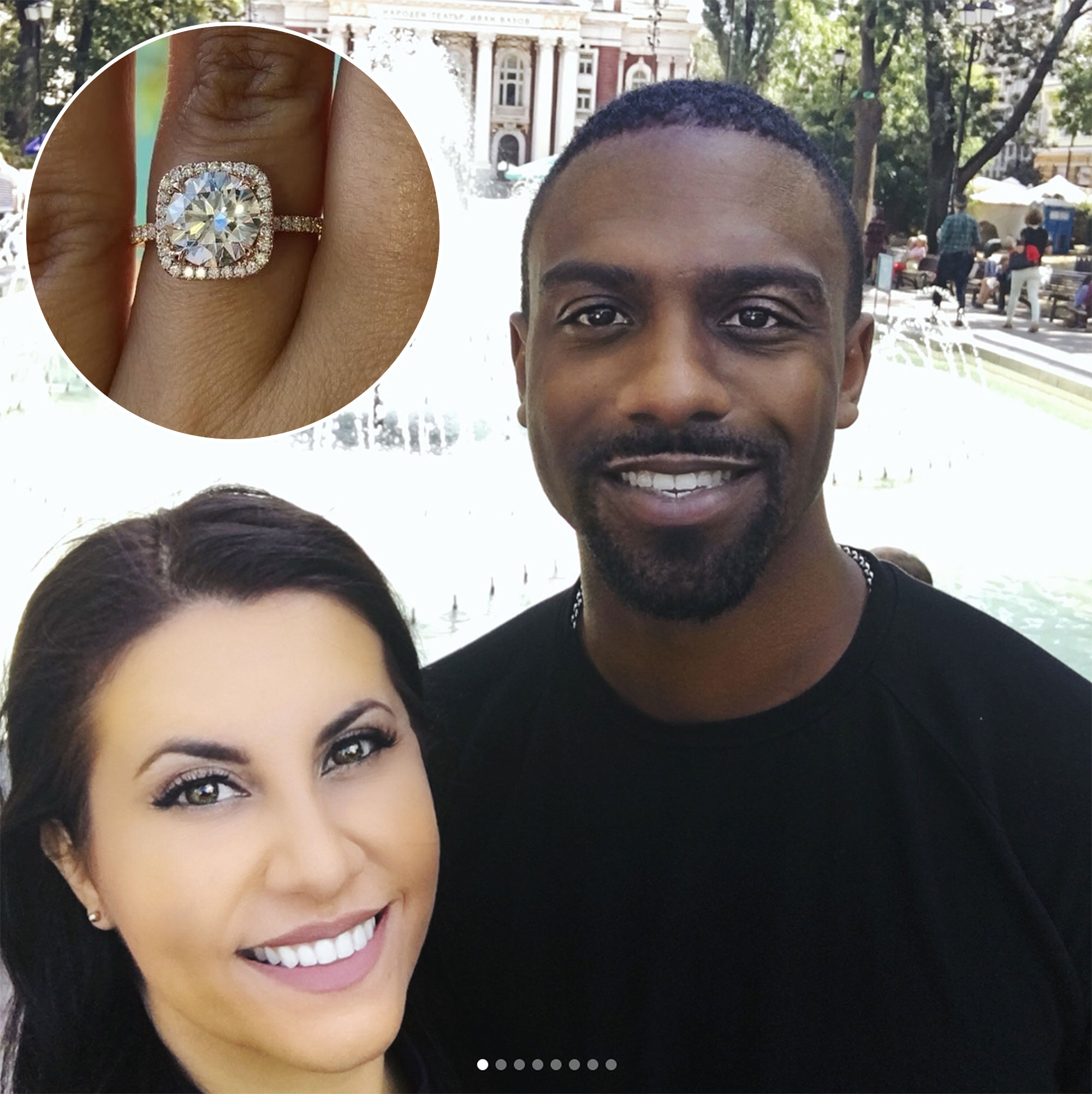 The movie maker wears a pretty round diamond that looks to be around 3+ carats. It's surrounded by a rounded square pave halo of diamonds (unusual, unique and awesome) and is set in rose gold (we think). The band has matching pave diamonds too.
Our Verdict: Honestly, this week was a really tough choice. Both of these rings are so beautiful, we can hardly find faults with either of them. So for purely personal reasons, Radina loses this week – we're just kind of bored with the halo setting at this stage.