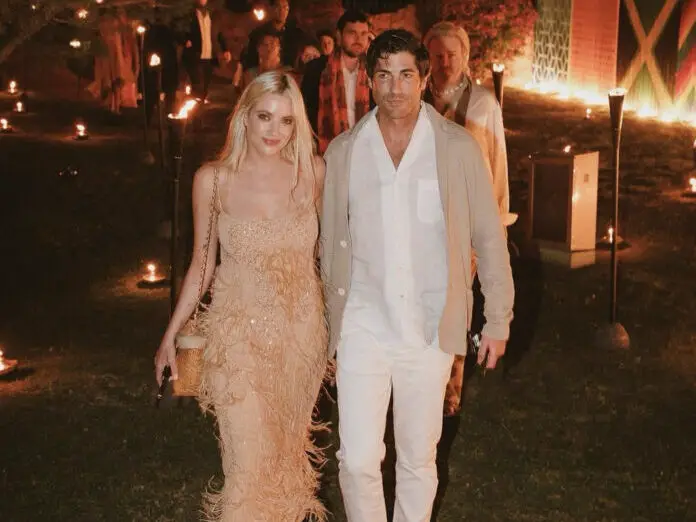 Ashley Benson is engaged to Brandon Davis. Our favorite American actress has found her Mr. Right in the grandson of the late billionaire and oil tycoon Marvin Davis.
While the two have only been romantically linked since January, the couple have been best friends for years. And you know what they say… marry your best friend.
The 'Pretty Little Liars' star took to her Instagram story to share the news with her fans.
On his Instagram story, Brandon referred to Ashley as the love of his life, while Ashley responded with: "My best frienddddd I love you". We're here for the love, but we're even more excited about the 12ct rock.
Here's everything you need to know about her oval cut diamond.
What Does Ashley Benson's Engagement Ring Look Like?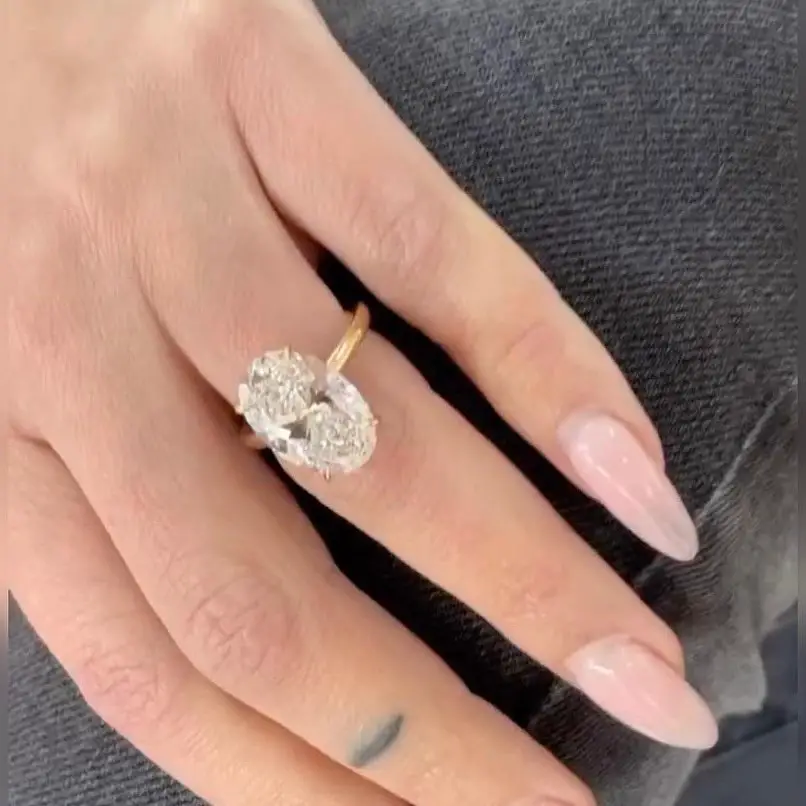 Brandon proposed to Ashley with a 12ct oval cut diamond, sat on a yellow gold band.
The huge diamond is in a solitaire setting, which is the most popular setting for engagement rings.  The term "solitaire" refers to the single diamond being the focal point without any additional diamonds or gemstones surrounding it. Solitaire diamonds are known for their classic and timeless elegance, allowing the beauty and brilliance of the individual diamond to take center stage. The simplicity of a solitaire setting allows the oval cut diamond to shine.
Aptly named for their elongated oval shape, oval cuts are the second most popular diamond shape, after round. They are known for their exceptional brilliance and fire,  thanks to the elongated shape which allows for excellent light reflection and dispersion.
The elongated shape of an oval diamond can also create the illusion of longer and slimmer fingers when worn as an engagement ring. 
How Much Is Ashley Benson's Engagement Ring?
Ashley's engagement ring boasts a remarkable diamond that weighs approximately 12 carats, estimated to fall within the $1million price range. 
A pretty penny, but with good reason.
12 carats is not a common everyday size, and it looks to have flawless clarity. Diamonds with those specs come at a cost.