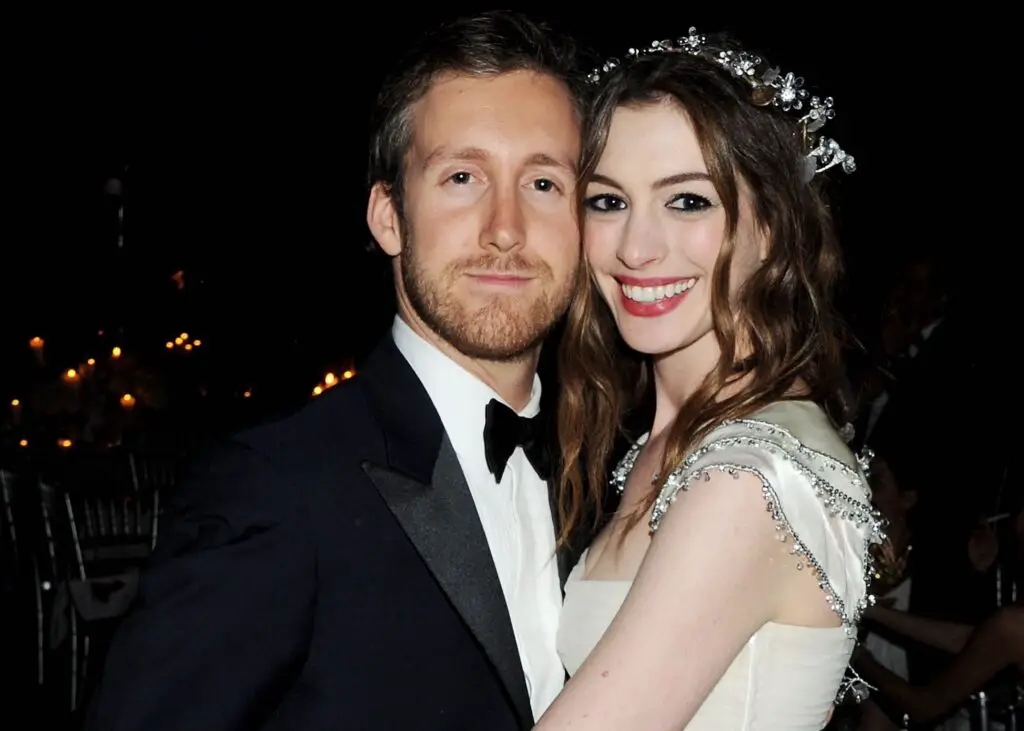 Princess Diaries star Anne Hathaway's engagement ring is certainly a ring befitting for the Queen of Genovia. Anne finally found her prince charming in actor and businessman Adam Shulman in November of 2008, and he eventually put a ring on it in 2011.
The ring in question? A six-carat solitaire diamond set in platinum.
Here's everything you need to know about Anne Hathaway's engagement ring.
What Does Anne Hathaway's Engagement Ring Look like?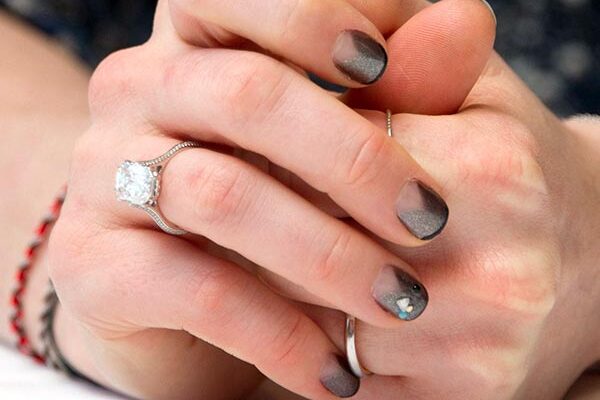 Anne's engagement ring is a six-carat solitaire diamond, with a cathedral-style pavé band.
Solitaire engagement rings are without a doubt the most popular style of engagement ring out there. In fact, in a recent survey by theknot.com, over 25% of the respondents had received a solitaire ring, and with good reason. Solitaire rings are classic and elegant, allowing the center stone to take pride of place with no distractions. The second is that they're extremely well-priced, which means that there is more budget left for a larger center stone.
The center stone of Anne Hathaway's engagement ring is an emerald cut diamond.
Emerald cut diamond engagement rings make a slightly unusual, but classy alternative. With a look that complements vintage-style ring settings, the emerald cut diamond is perfect for someone who values old-school glamor… Anne in a nutshell.
The stone is set on a cathedral-style pavé band. A cathedral setting is characterized by the arches or "shoulders" of the ring's band that rise to meet the center stone. These arches create an open space beneath the center stone, allowing light to enter from multiple angles and enhancing the diamond's brilliance. The design resembles the architectural elements of a cathedral, hence the name.
The band of the ring features pavé-set diamonds, which adds a shimmering and luxurious touch to the sides of the band. This combination results in a ring that not only showcases the center diamond prominently but also adds extra sparkle and visual interest to the sides of the ring. 
A beauty fit for a princess.
Who Designed Anne Hathaway's Engagement Ring?
Adam Shulman collaborated with world renown Kwiat Jewelers to custom design his bride-to-be's dream ring.
Adam Shulman actually owns the jewelry company James Banks Designs, in conjunction with his business partner Heidi Nahser Fink, so it's safe to say he's got an eye for jewelry.
Kwiat owner Greg Kwiat told PEOPLE magazine, "he had a very strong vision for what he knew Anne would love."
How Much Is Anne's Ring Worth?
Anne Hathaway's regal engagement ring reportedly cost Adam Shulman approximately $150,000 in 2011. But honestly, it was a steal. 
A 6 carat emerald cut diamond is currently worth $222k, and that's without even factoring in the platinum setting.