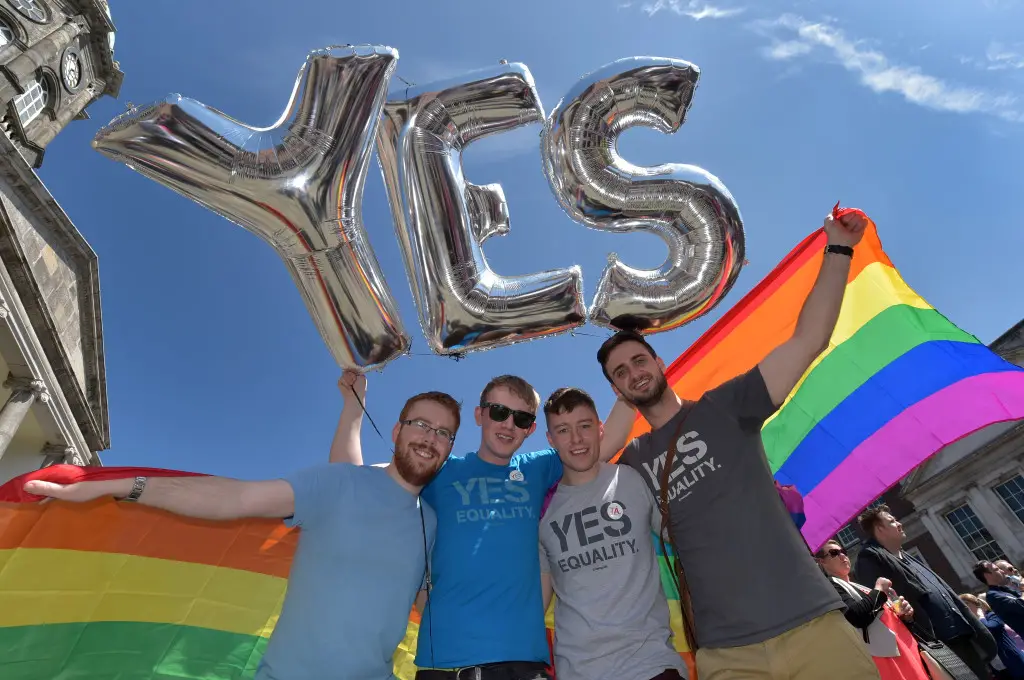 This week the President of Ireland, Michael D. Higgins, officially signed the country's Marriage Equality bill into law, meaning that the first same sex marriages should take place before 2015 is out – and maybe even before Halloween comes around. The signing of the bill is one of the last steps needed to take the constitutional change from paperwork to reality for thousands of couples around the country.
The people of Ireland voted to change the constitution to state that 'marriage may be contracted in accordance with law by two persons without distinction as to their sex' in a momentous referendum in May 2015 – the first country in the world to make same sex marriage legal by popular vote. After months of intense debate and campaigning, the referendum passed by an impressive 62% and saw one of the highest voter turnouts in Ireland's history.
All that's left to do is to present the bill to the Oireachtas (the Irish parliament) when they return from their summer break shortly. They will begin the process of implementing the necessary legislation, which will most likely be one of the first orders of business. Once that's over and done with, same sex couples will be able to legally and officially marry in Ireland. So if you thought wedding season was busy enough already, it's about to get even more crazy!