Check out Nikole Goncalves' Engagement Ring. Nikole is a prominent food vlogger on Youtube with nearly 1 million subscribers at the time of writing. She is also celebrating her engagement to her partner Matt.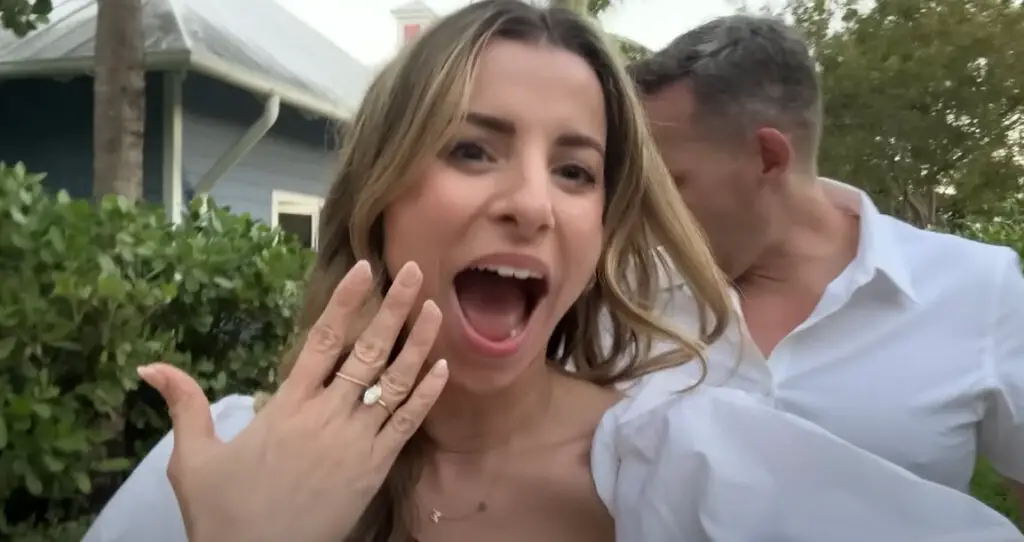 Nikole and Matt fully documented the surprise engagement in the Bahamas through two video posts.
Nikole's Engagement Ring:
The ring itself is an Oval Cut Diamond. A claw set solitaire on a classic Tiffany Style gold band. We estimate the stone to be about 4 carats.