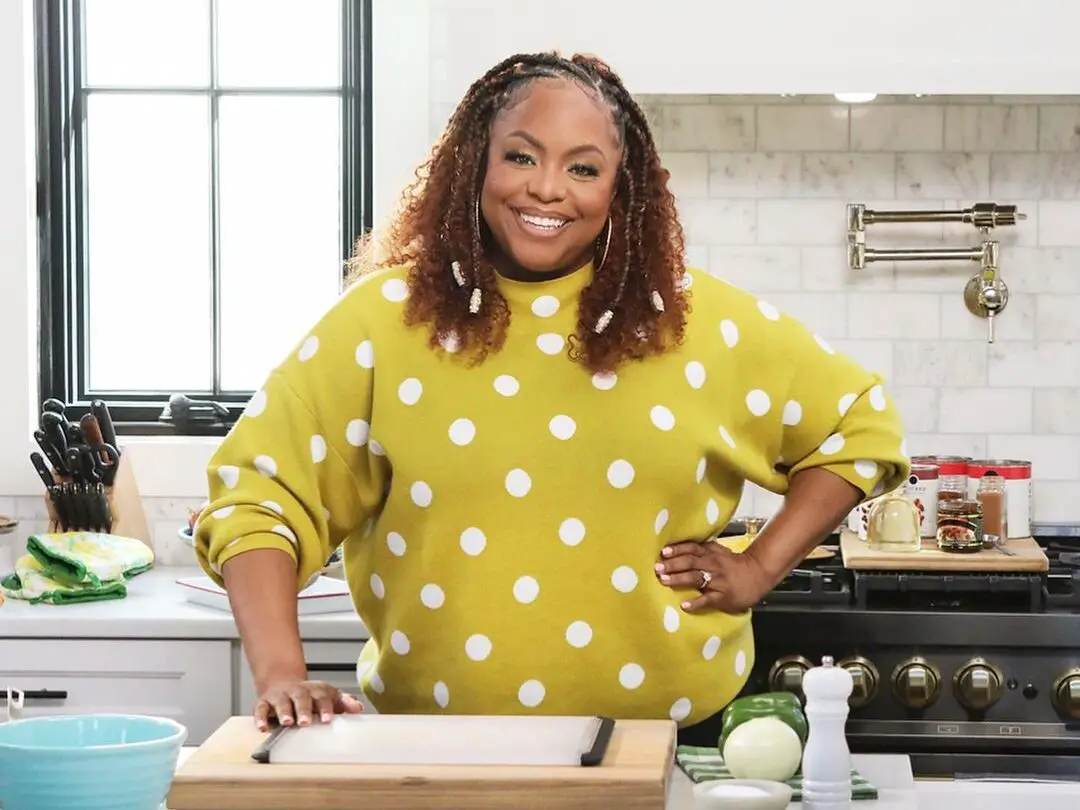 Love is in the air, and the culinary world's beloved Kardea Brown is getting married!
Kardea Brown, known for her work on the Cooking Channel's "Delicious Miss Brown, has been in a relationship with Bryon Smith for years. He keeps a low profile, but we got a small insight into the happy couple as they announced their engagement with a video on social media.
Brown shared the exciting news with a video of Smith proposing to her on New Year's Eve in 2023. The video was accompanied by a caption that read, "And this is how I brought the New Year in… Cousins, I'M GETTING MARRIED!!!!! The best night of my life."
With excitement still buzzing, we dive into the details of Kardea's engagement ring.
What Does Kardea Brown's Engagement Ring Look Like?
Kardea Brown's engagement ring features a pear shape halo diamond and is shoulder set, surrounded by smaller stones.
Halo diamonds amplify the overall brilliance and sparkle of the ring, as the surrounding stones reflect light back onto the center stone, creating a dazzling effect. This also creates an illusion of a larger center stone. By encircling the main gem with smaller stones, the center stone appears more prominent and substantial.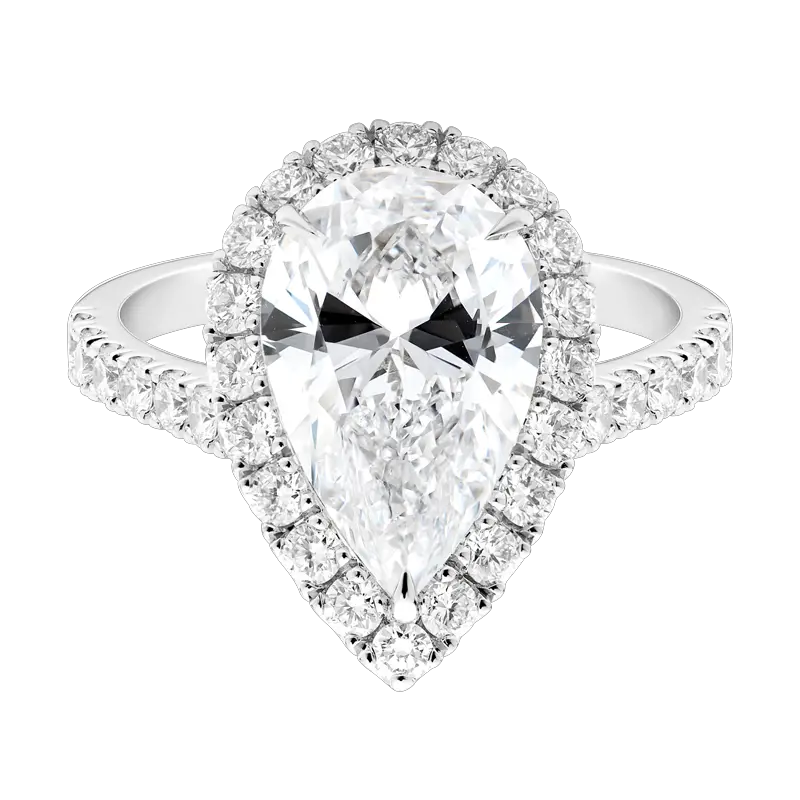 The ring looks to be approximately 2ct in total, with the largest diamond centre stone being 1.75ct. As a chef, Kardea doesn't often have her ring on, so we don't get too many glimpses of the stunning diamond in action, but we'll take what we can get.
As of yet, there is no date set for the wedding but the two are planning to tie the knot at some point in 2024. The real question is who's going to do the catering?