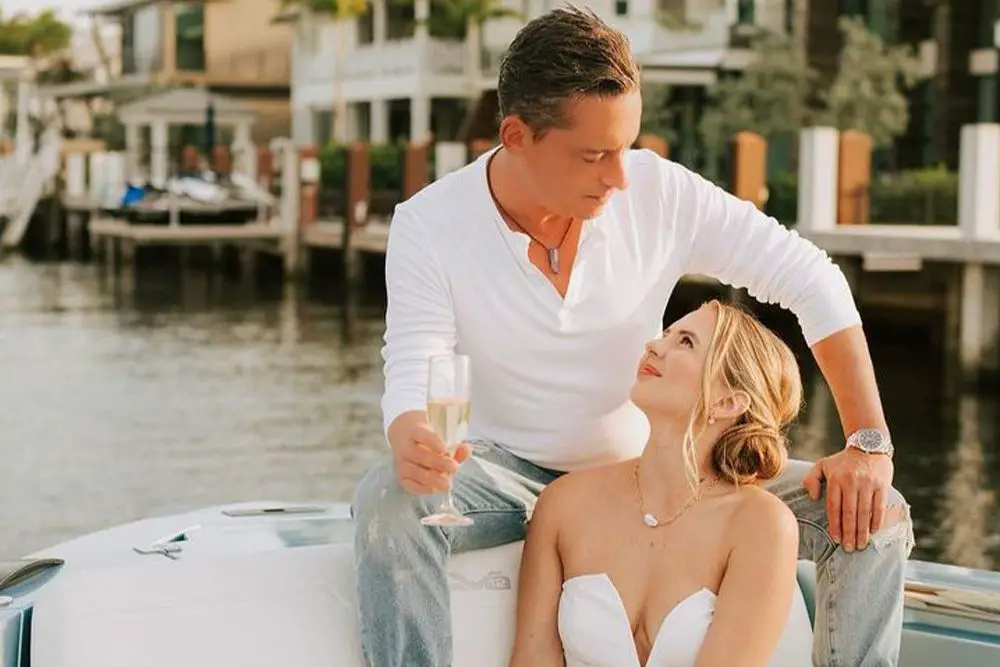 Chef Ben is off the market.  Ben Robinson from Bravo's Below Deck, is engaged to girlfriend Kiara Cabral. 
Ben took to Instagram to announce the happy news, sharing sweet snaps of the couple nestled on a boat with a caption that said "… I feel like the luckiest man alive! Thank you to my friends and family for all of your support. I couldn't have done it without you, and obviously thank you to Kiara for saying yes and making an honest man out of me, I love you." 
Whilst the heartfelt words were beautiful, we couldn't look past the ring. 
Here's everything you need to know about the beautiful three stone oval from Robinson's Jewelers he proposed with.
What Kind Of Ring Did Chef Ben Propose With?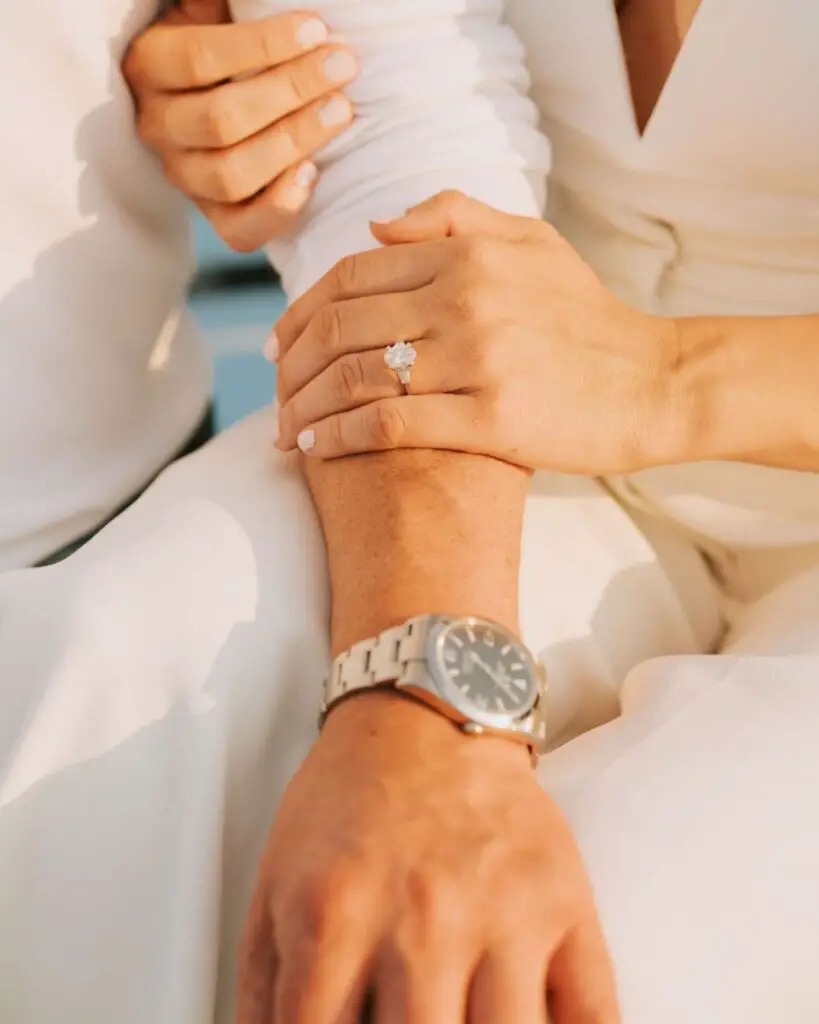 Kiara's engagement ring features an oval cut diamond shouldered by two baguette stones on a platinum band. 
The oval cut diamond at the center is a unique and elegant choice, known for its brilliance and ability to make the finger appear longer and more slender. Flanked by two baguette stones, the ring exudes a sense of balance. Baguettes are characterized by their clean lines and understated sparkle, perfectly complementing the oval center stone. Together, these elements create a ring that beautifully captures the essence of enduring love and timeless elegance: perfect for Ben and Kiara.
Kiara's mother, Ulle Cabral, helped him choose the ring, and his cousin Andrew Robinson, who owns the jewelry store Robinson's Jewelers, helped create it. It's safe to say it was a joint effort, but one that resulted in the perfect piece to propose with.
I wonder what the wedding menu will look like…