Every week we pick the best and worst engagement rings to emerge from the land of the rich and famous. In this edition, two stars from the worlds of TV and music collide…
Engagements happen on a daily basis in showbusiness. Naturally, every bride – whether famous or not – thinks that their own engagement ring is the most beautiful in the world. The rest of us, however, may or may not feel the same. We scour the web every week for the latest celebrity engagement news, and choose what WE feel are the best and worst. It's all done in the spirit of fun, we mean no harm – and of course we wish the best to all of the happy couples! Here are our picks for this week.
The Best: Kaley Cuoco
Everyone's favourite sitcom girl next door, Kaley Cuoco, has been a regular on our TV screens for years thanks to The Big Bang Theory. However, you've also seen her in a hell of a lot of other shows, including 8 Simple Rules, Charmed,  Prison Break, and 7th Heaven. A California girl, Kaley was at one stage on course to become a professional tennis player, achieving a national ranking as an amateur before turning to acting at 16.
She still has a love for sports however. When she's not on a film or TV set, she competes as a show jumper! And her love of all things equestrian is how she bonded with a certain man in her life, professional equestrian rider Karl Cook. The pair have been dating for two years now (Kaley divorced ex-husband Ryan Sweeting in summer 2016), so for her 32nd birthday, Karl cooked up a surprise. He got down on one knee and popped the question!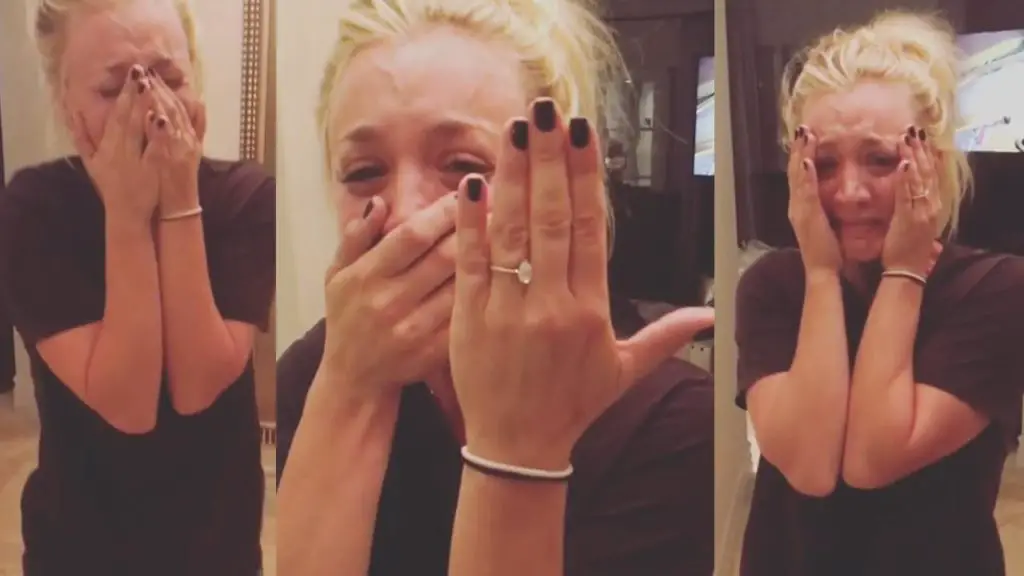 Kaley got so emotional, she forgot to say yes, but somehow we think the tears, smiles and jumping up and down – seen in a video uploaded by Karl – implied her answer. But what about the ring? We're waiting for her next red carpet to get a good close-up, but we can already tell it's a beauty. Kaley's bling consists of a pear shaped diamond in a prong setting. The band is detailed with delicate pave diamonds for a shot of extra sparkle, too.
Our Verdict: Pear shaped diamonds are so hugely popular right now, so we're not surprised that Kaley is one of the many celebs wearing one. This engagement ring is delicate, glitzy, and just the right size. We salute you, Kaley and Karl!
The Worst: Lady Gaga
It looks like Lady Gaga doesn't have a 'Bad Romance' anymore! The flamboyant star became a household name with her first album The Fame in 2007, and since then she's been making waves not just in music, but in fashion, activism and much more too. Most recently she made headlines for her jaw dropping Super Bowl half-time show, and for her pretty impressive acting skills in American Horror Story. Away from the spotlight however, her love life has taken a turn for the better.
It shouldn't seem like much of a surprise that worldwide fame makes it difficult to maintain a relationship. The same is true for Lady Gaga. As she said herself in the past, "My love life has just imploded. I sold 10 million [records] and lost Matt. I sold 30 million and lost Luke. I did a movie and lose Taylor. It's like a turnover. This is the third time I've had my heart broken like this." Well, now she's found love again with her agent, Christian Carino. Since he also represents huge stars like Harry Styles and Justin Bieber, we're pretty sure that Christian can keep up with the fame game.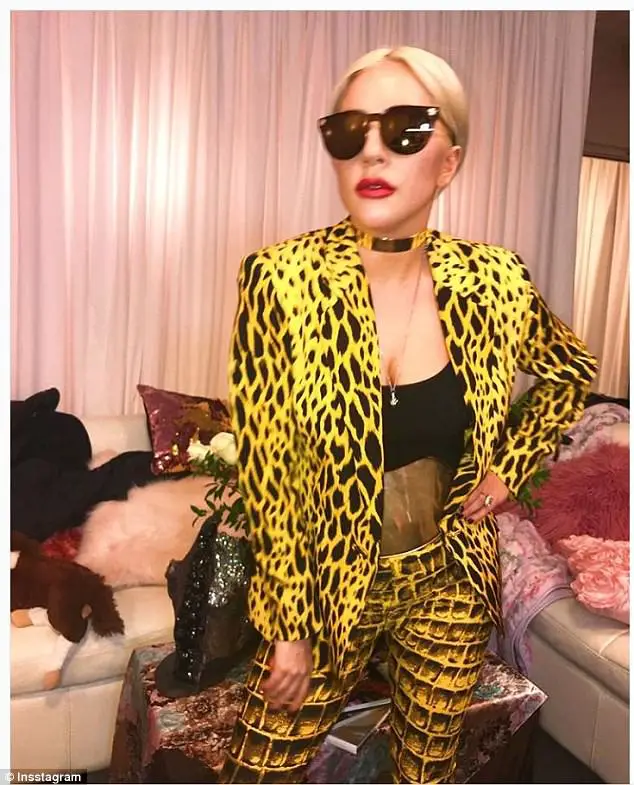 Rumour has it the pair are now engaged, but we have yet to hear official confirmation. But if they are set to walk up the aisle, Gaga certainly has the bling worthy of one of her show-stopping outfits. She has been spotted out and about with a gigantic sparkler on her finger, so we officially have our first glimpse.
Gaga's ring is a ginormous round diamond with a sparkly diamond halo. Seriously, this thing is so big it's wider than her finger. We're assuming it's set in platinum, so this bad boy must have cost a penny or two (million). We can't wait to see a close up shot of this jaw-dropping piece.
Our Verdict: We're always weary of letting non-confirmed engagement rings win, so Gaga has to miss out this time. Plus this diamond is so HUGE, only someone like Lady Gaga could ever pull it off without looking ridiculous. Keep being you though, Gaga!